Pulished on Aug. 27, 2021
Dear friends, hello everyone. I'm sorry this week's product promotion column is late. But don't worry, although the column will be late, it will not be missed. Do any friends remember what we introduced last time? If you don't remember or have not seen it, you can go to our main interface to look through it. Last time I introduced you to the whiskey set designed and modeled by GARBO. Judging from our company's promotion, the customer's response has been pretty good, so today I will continue this theme and introduce you to some classic whiskey cups designed by GARBO.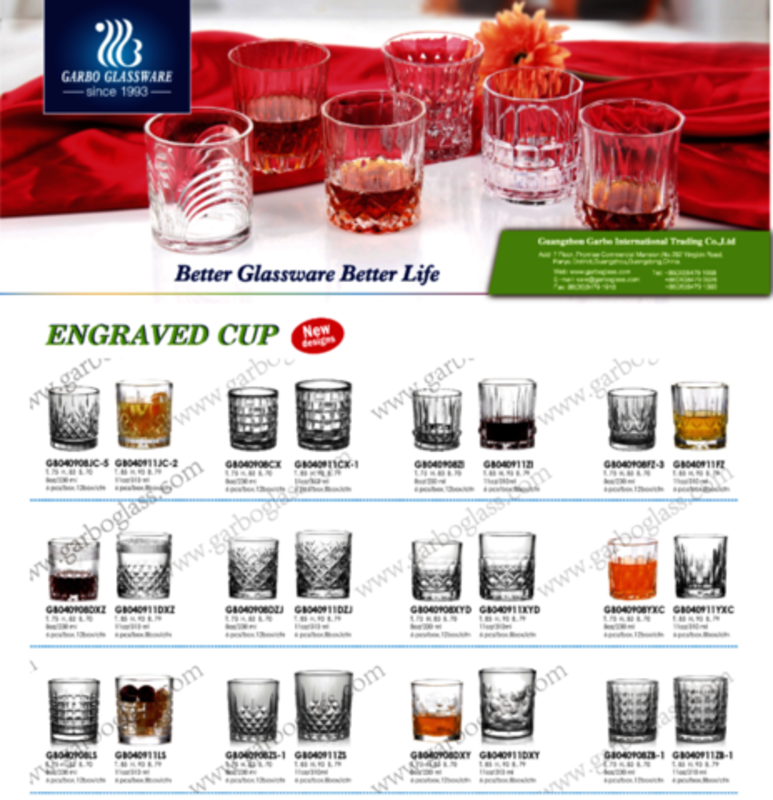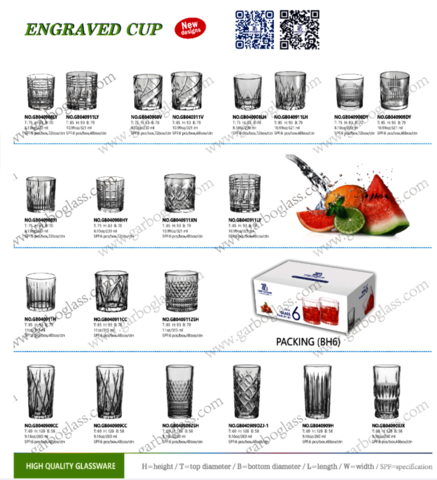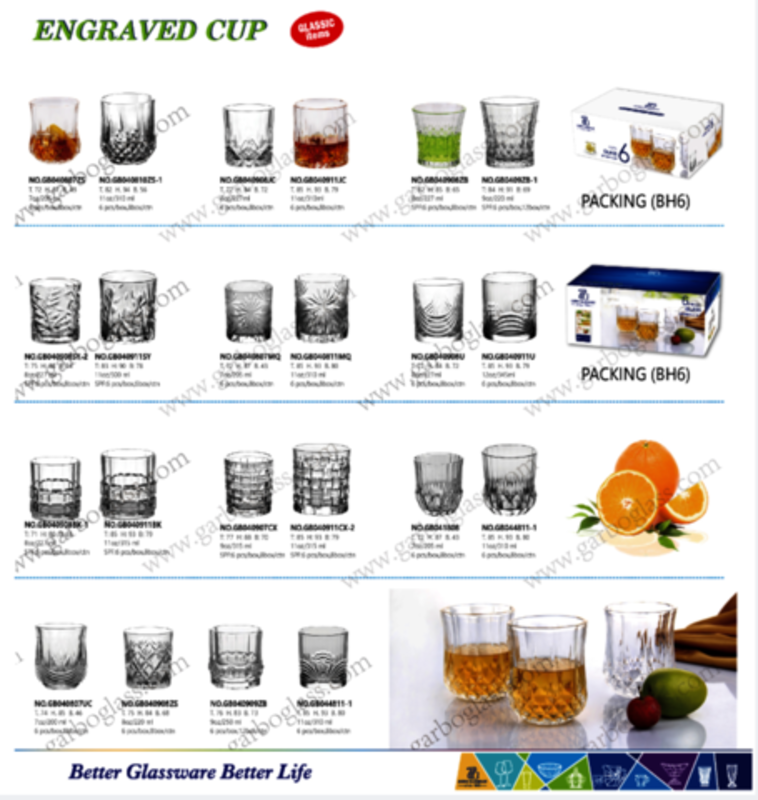 First of all, as usual, you can take a look at this promotion page. There are many products, right. Yes, since the birth of GARBO, many customers have bought whiskey glasses every year. This is also the reason why GARBO pays attention to the design and promotion of whiskey cups, not only to meet the needs of customers, but also to provide customers with the latest designs in order to update and expand the market.
Then, let me introduce the characteristics of these styles to you. You can see that there are 2 size cups in this promotion page, one is 8oz and the other is 11oz. These two sizes are also the regular capacity of this type of whiskey glass. 8oz is more suitable for daily use, such as drinking juice or something. 11oz is relatively large, most customers still use it to drink whiskey, of course, in fact, there is no special limit, as long as you like, you can drink anything with these cups.
wholesale whiskey glasses at garboglass.com in classic, regular, and luxury styles.
In addition, you should pay attention to the pattern design of these cups. Basically, we will make the same pattern into two sizes to meet the needs of different customers. At the same time, you should also notice that some styles are common to you, and some are not. This promotion includes some classic texture designs, as well as some original designs of our company. Especially for this vertical pattern, we have a whole glass series. If you are interested, you can contact us to send the catalog to see.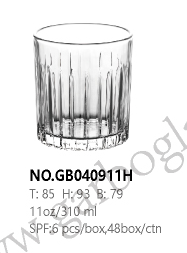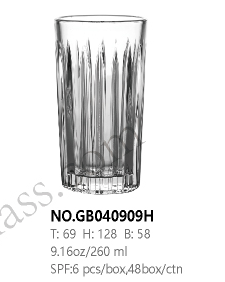 custom whiskey glass packaging
Secondly, you must really want to know what kind of packaging this type of product is. The most classic is 6 color boxes, we have also made window boxes and 12 gift boxes and so on. We can accept custom packaging, as long as you tell us your needs, we can do it for you. Because we have a professional design team, we can do everything from packaging to models.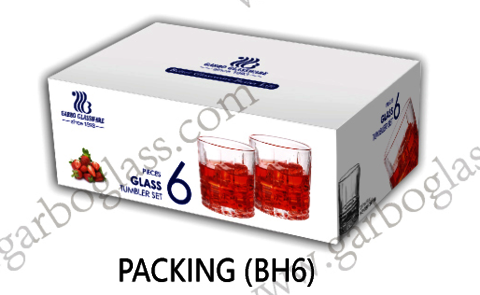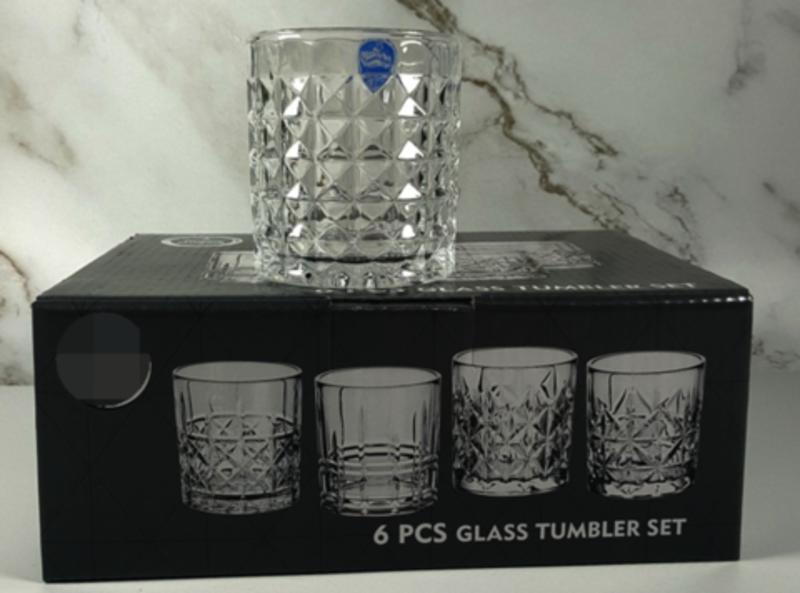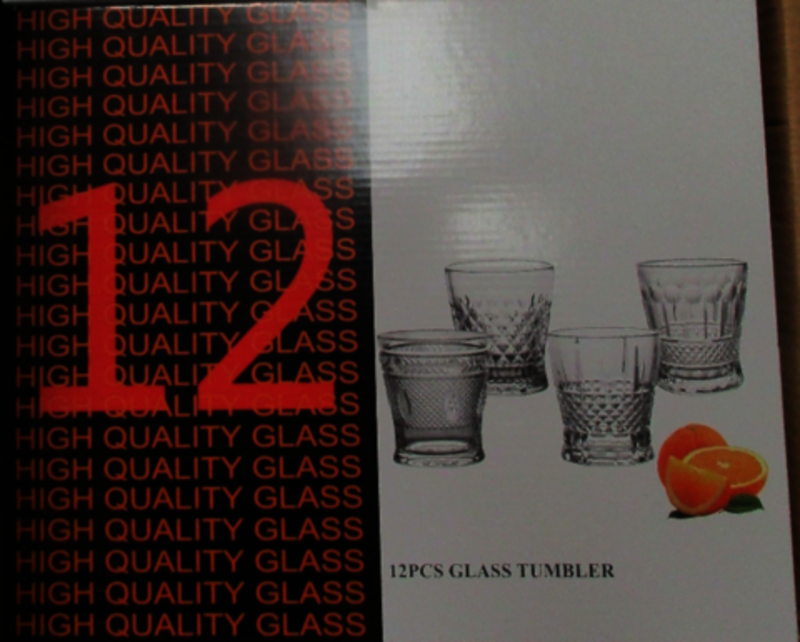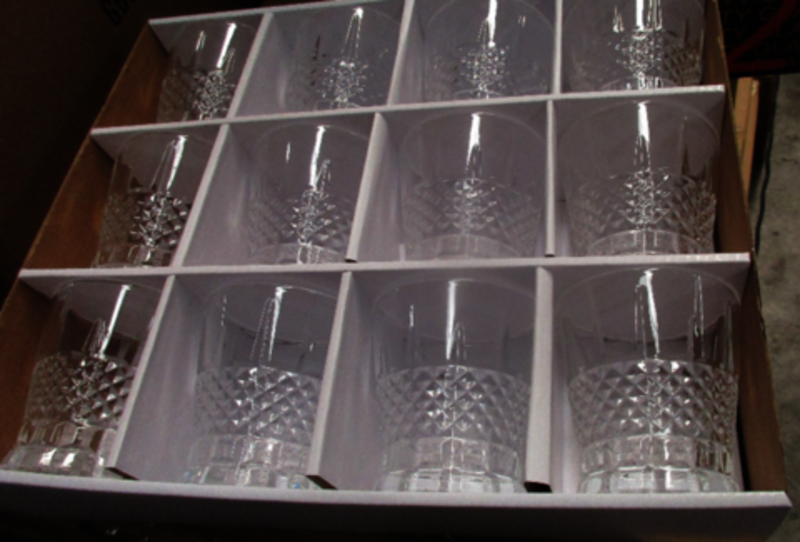 Finally, some customers should want to sell whiskey glasses and bottles as a package, right? If you need it, please leave a message and let me know. Next time, I will introduce to you some of our different styles of whiskey bottles, and at the same time introduce some of our wine decanters.