Pulished on Jun. 24, 2020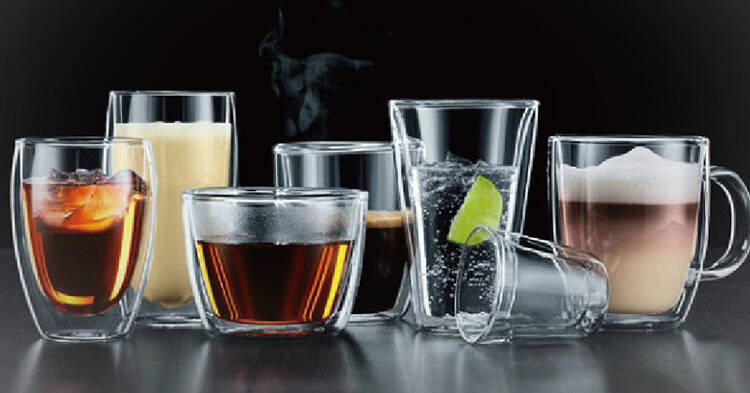 Glass cups can be divided into single-layer glass cups, double-layer glass cups, crystal glass cups, glass office cups, glass mouth cups, etc.
Double-layer glass, as the name suggests, is the glass is divided into two layers when it is made, which can play a role of heat insulation and anti-scalding when used
The raw material of the double-layer glass is high borosilicate glass, food grade catering grade glass, which is fired at a high temperature of more than 600 degrees, usually made of high borosilicate glass tube, and the inner and outer tubes are baked by the technician under the sealing machine It is a new type of environmentally friendly tea cup, which is more and more popular among people.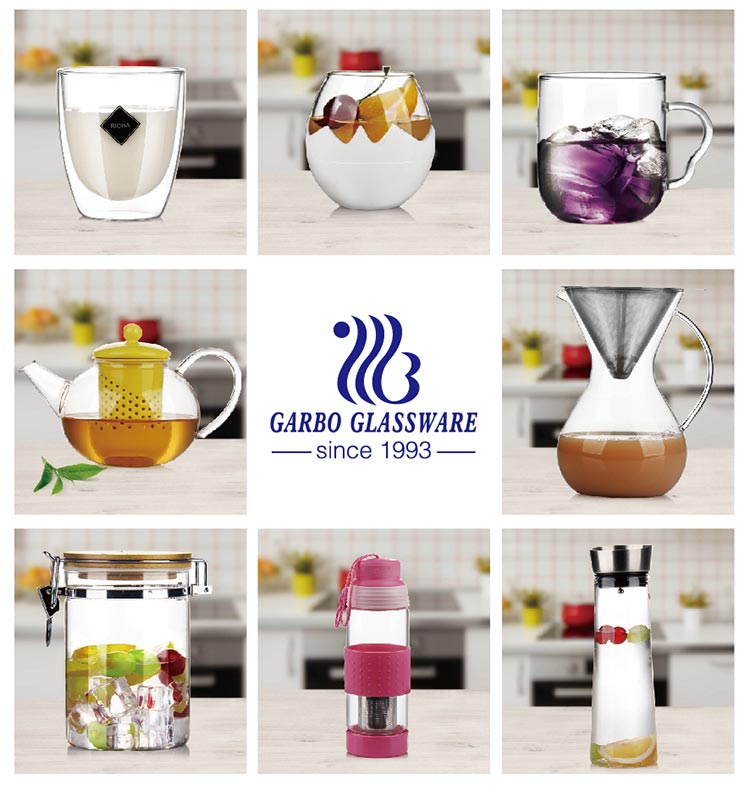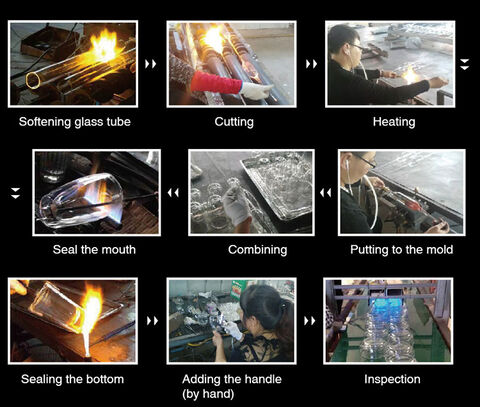 As a new product in the cup, double glass has become the best tea set for drinking tea, especially for brewing all kinds of famous tea.
The tea set is crystal clear, which is not only suitable for viewing but also has the best tea making effect. At the same time,
the glass is cheap and good quality, and it is very popular among consumers. The glass has the following advantages:
1. Material: The cup body is made of high-quality borosilicate crystal glass pipe, with high transparency, wear resistance, smooth surface, easy cleaning, health and hygiene;
2. Structure: The double-layer heat insulation design of the cup body not only keeps the temperature of the tea soup, but also not hot, it is more convenient to drink;
3. Process: fired at more than 600 degrees high temperature, it has strong adaptability to temperature changes and is not easy to burst.
4. Hygiene: food-grade standard, it can hold hot water, tea, carbonic acid, fruit acid and other beverages with high temperature of 100 degrees.
5. Leak-proof: The inner and outer layers of the cup lid and the sealing ring comply with medical-grade safety standards, and are effectively leak-proof.
6. Suitable for drinking tea: green tea, black tea, Pu'er tea, scented tea, craft scented tea, fruit tea, etc., the soup color has a panoramic view and enhances the taste of life.
7. Advertising cups, gift cups, image cups, promotional cups, etc. can be customized according to customer requirements, and the inner surface (interlayer) can be baked, silk screen Logo and other custom design services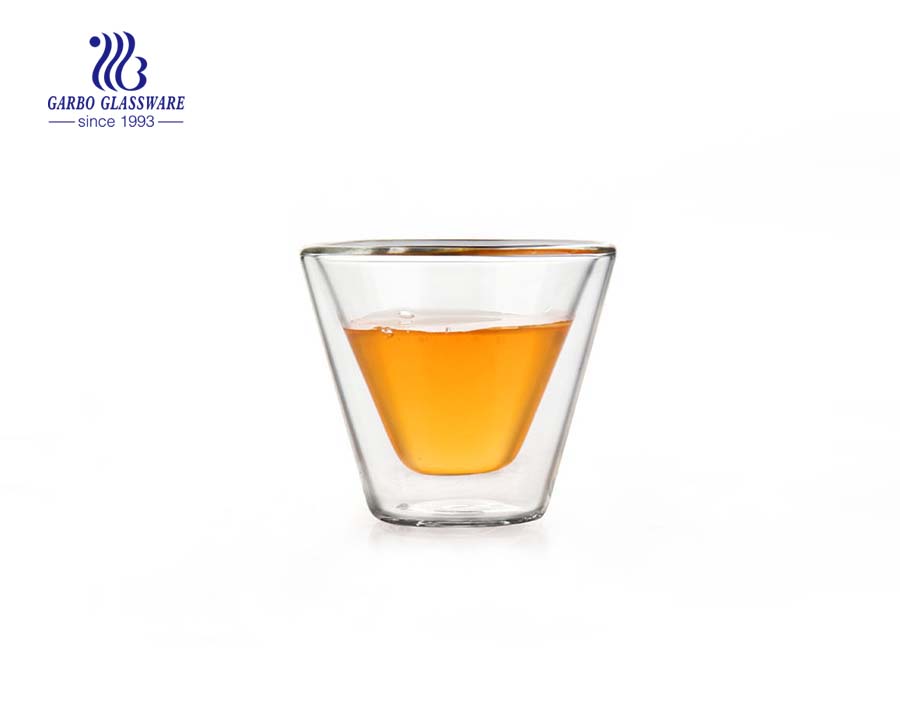 FAQ:
1.Can double glass be burned directly?
Double-layer glass can not be directly heated by open flame, because there is air in the middle compartment,
there is a risk of explosion in microwave and oven
2.Can high borosilicate glass pour 100 degree hot water directly?
High borosilicate heat-resistant glass, instant temperature difference -20℃ ~ 150℃, boiling water is 100℃,
because of the special material of heat-resistant glass, after placing the glassware in the refrigerator for 12 hours,
it is no problem to put it directly into boiling water
3.Is the double-layer glass product a vacuum? Why is there a hole at the bottom?
The double-layer glass products are not vacuum, and there is a vent hole at the bottom of the outer layer,
in order to exhaust the gas during the blowing process to prevent deformation and bursting. After the production is completed, the hole is sealed.