Pulished on Jun. 28, 2020
Hi, this is Emma from garbo glassware.
Today we are going to share with you the hot selling salad bowl set for you.
Salad bowls set of 7pcs 1HQ 6800sets, 6sets/ctn,MOQ 1*40HQ, mix 4 designs.
Please take a look.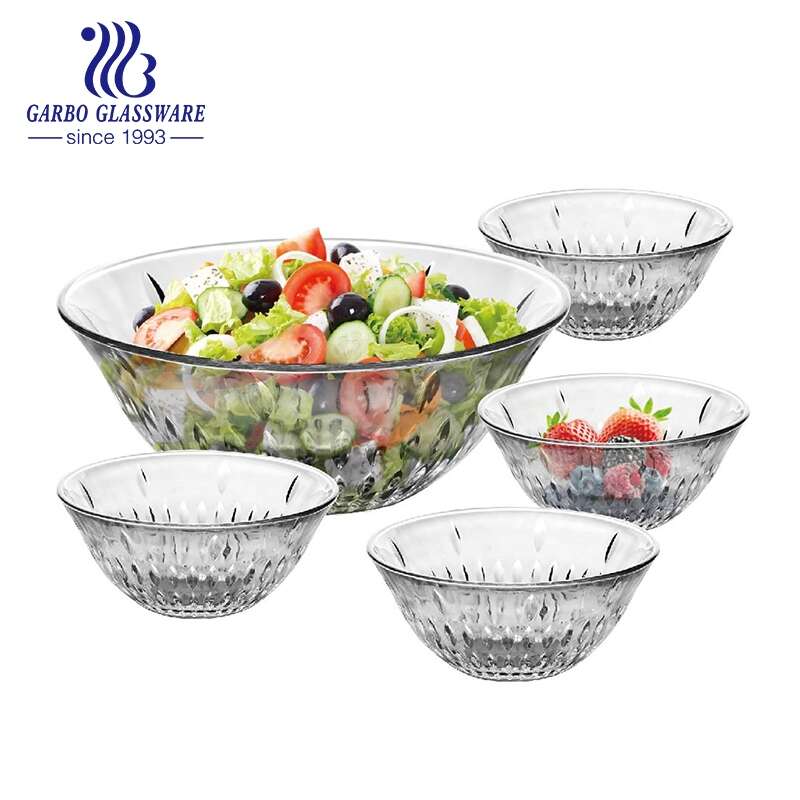 There are 4 designs of this shape, but 2size only. a big one and a small one, 9inch and 5inch. They all made by the high white material, so it looks so clear. As you can see there is the design on the bowl, it looks so shinny when facing the light due to the high white material.
It all designed by Garbo's professional designer team. They got feedback from the sales and combine with the previous design in the market to create the new design. Who does not like the new trends, right?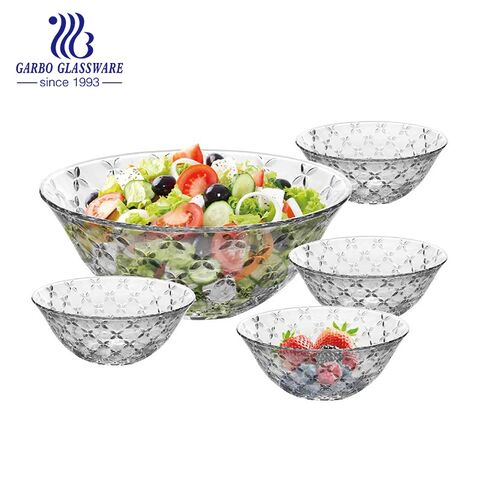 Except for the good quality and good design form Garbo. There is another advantage for you. 40HQ can mix 4 designs of these bowls. Actually, the MOQ for 1 design is an HQ quantity, which is around 6600sets of 7 pcs. Now, we open a mix mold to make these bowls. There are around 4 molds or 12molds for 1 design, then mix mold is like there are 4 designs to share in this 4 or 12 mold, then they can be produced at the same time. So you can have 4 models at one time, and you must.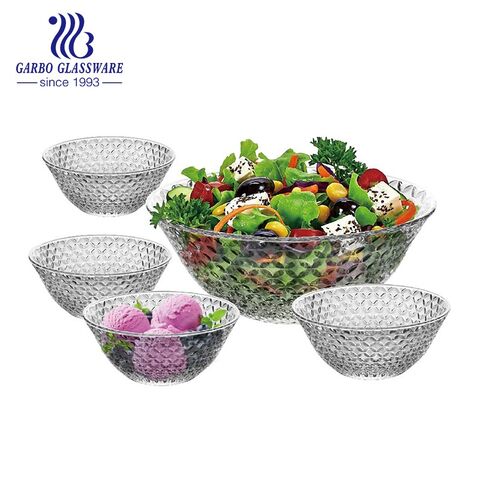 For wholesale, that is definitely a good opportunity. Normally, we do 7pcs set a big one and 6 pcs small one, or 5pcs set, 1 big and 4 small, but all depends on you. And there are different ways to pack it, stackable or just put it one by one. In Garbo glassware, we do not only provide customers with good products, service but also professional advice, flexible customization.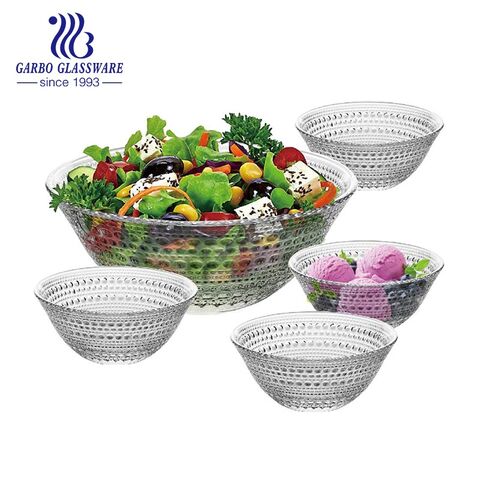 Where do we use it?We called it salad bowl, the big one with enough space to make a salad, and the small one is perfect to serve your guest and family? Or you can put some soup or any dish you want to share with people.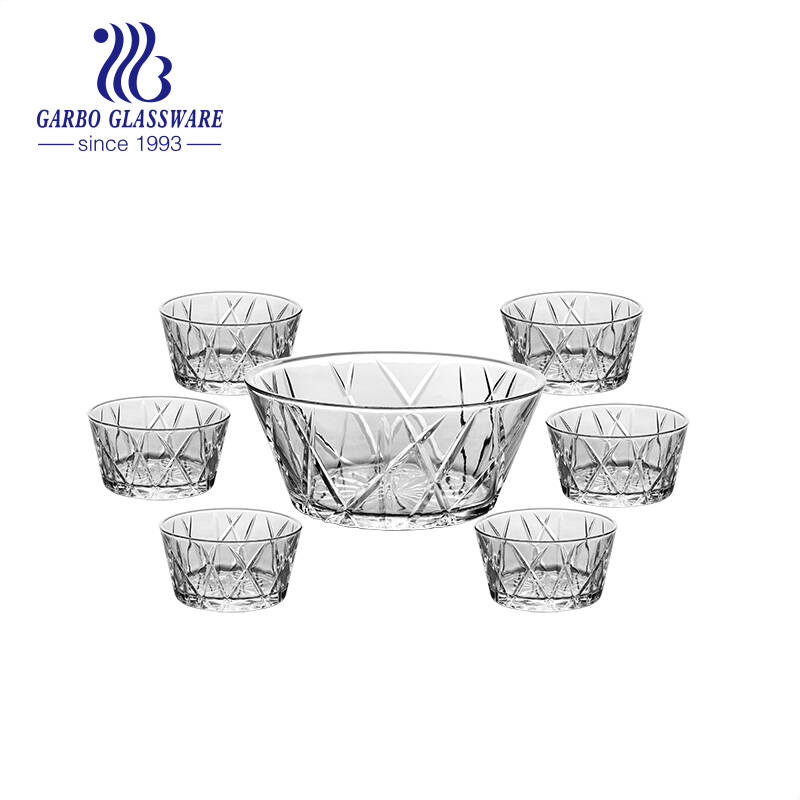 It is totally enough for daily use. For now, we have the most customer place order and we produce it all the time. If you need a small quantity, welcome to combine order but get a good price.