Pulished on Jun. 29, 2020
The 127th Canton Fair ended on June 24th, and our company also ended its first live broadcast experience. In this experience, we learned some basic live broadcast knowledge, such as the operation of the live broadcast platform, the preparation of products and packaging, the script to be broadcast, and so on. This time, we touched the stones to cross the river. Even though there were some minor problems, we successfully completed the live broadcast.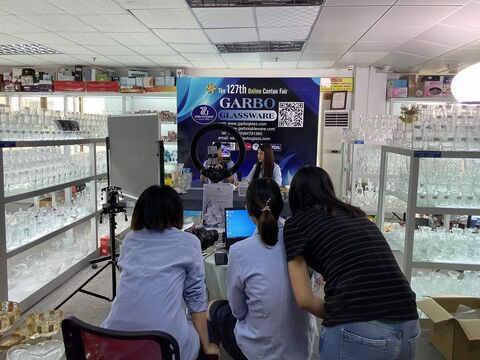 I don't know if you have watched our company's live broadcast. We not only broadcast it on the Canton Fair platform but also on Facebook. I don't know if you have seen it. What do you think of our live broadcast? Do you still want to watch our live broadcast?
Don't worry, we will continue and continue the live broadcast. Due to the impact of the global epidemic and the effect of the first live broadcast, we decided to continue the live broadcast and broadcast live on our company's Facebook and Youtube channels. If you still want to watch our live broadcast, watch us introduce products, introduce companies, or check out our live broadcast staff, welcome to our channel to watch.
You can click on the Facebook and Youtube logos on the bottom of our website to watch, or you can click the links below in the pictures. Don't forget to like, bookmark, and follow us. This way you can receive the most timely live broadcast push.
Garbo Glass Facebook: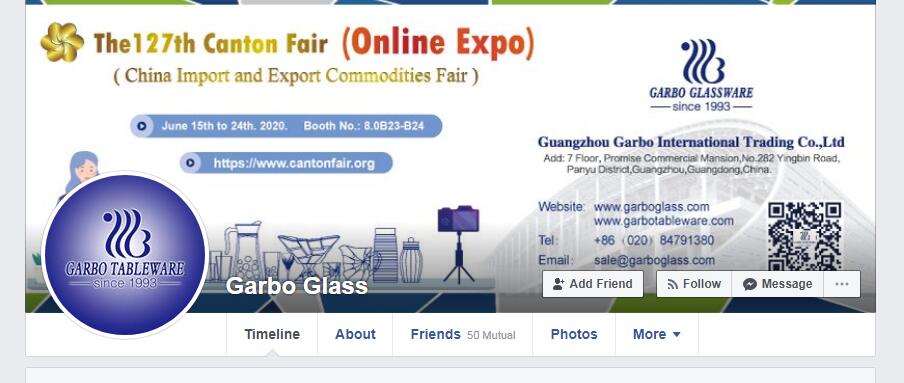 Garbo Glass Youtube: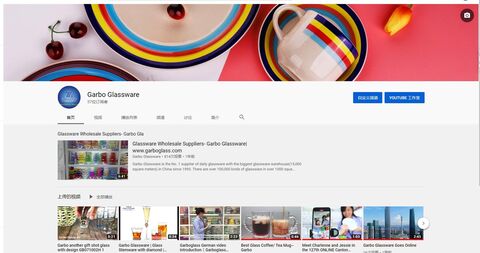 Garbo will always be on the Internet to bring you the latest, most complete, most professional, and most suitable product introduction for your market. Garbo looks forward to your message, we will serve you with the most professional and enthusiastic attitude.