Pulished on Jun. 30, 2020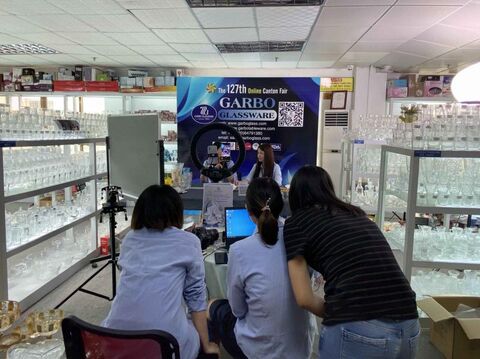 After experiencing the 127th Canton Fair, Garbo found that live broadcasting is a channel for customers to know us effectively, and many customers contacted us after watching our Canton Fair live broadcast. Therefore, we intend to start contacting this field and introduce our superior products through live broadcast, which is also a new attempt of Garbo.

So, where can our customer see Garbo's live broadcast? After the end of the Canton Fair, we hope to be able to use different platforms such as facebook and youtube for live broadcast. Of course, in addition to these two platforms, we will also publish some video screenshots on ins and linkedin.

Next is the product preview. From June 30 to July 8, we, we will broadcast live by region.
For example, on June 30th, we will conduct a live broadcast for Southeast Asia market, July 1 is a live broadcast for South Asia market. July 2 is a live broadcast in the Middle East, July 3 is a live broadcast in Europe and the United States, followed by South America, the Russian region , Live broadcast in Africa. During these live broadcasts, we will intersperse with several special live broadcasts in small languages, such as live broadcasts in Arabic, live broadcasts in German, live broadcasts in Russian, and live broadcasts in Spanish. At these times you can hear your native language. If you want to get more specific live broadcast information, please contact us.
From July 9th to July 17th, we will conduct a live broadcast of the product division. For example, we will play the clear glass cup on July 9th, and then we will choose to put the glass mug on July 10th, and it will be engraved cup on July 11th. This cup followed by live broadcasts of new products, live broadcasts of small orders products, and live broadcasts of bowl set. On the last day of our live broadcast, which is July 17, we will conduct live broadcasts of spay color products and opal glass.
We will control the duration of each live broadcast to about 2 hours.
If you are familiar with our company, you will definitely see many familiar faces. Stay tuned~