Pulished on Jun. 18, 2020
How to know more about Garbo?

The online Canton Fair will be held from June 15th to June 24th, and many customers would like to take this opportunity to learn more about Garbo and our products. And this is indeed a good method.
You can watch the video through the website given by the Canton Fair online. At the same time, we will also synchronous live broadcast on INS and FACEBOOK to ensure that our customers can see our scene more easily through multiple channels.
So what can we see?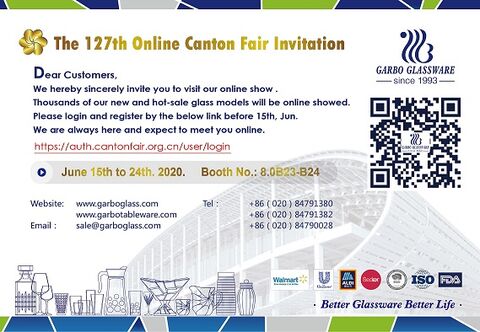 What you can definitely see is that our best-selling products in various markets, such as carved cups, such as 5-PCS glass bowl set and opal glass. These are the most important of our launch in the live broadcast process. We will introduce to our customers in detail.
Take the engraved cup as example, we will start with its material, then craftsmanship, followed by explanations of its various pattern designs, various sizes and hot market. And we will also explain its use. When you look at the entire video, you will feel very smooth and have a better understanding of this type of glass products.
In order to warm up the live broadcast, we will also conduct game interactions, such as role-playing. We will divide customers and salespersons through the Q&A interactive link to make the viewers who watch the video feel more engaged. In this link, we will understand in depth Such as product moq, delivery time, logo customization, packaging and payment and other details. If there is time left, we will explain more about the certificates we have obtained, the tests we pass, etc., so that our audience can be more at ease with our products.
It is possible that you can still see our anchor show our sample room, show various samples or use live demonstration products, these methods are for better and more intuitive to let our customers know Garbo.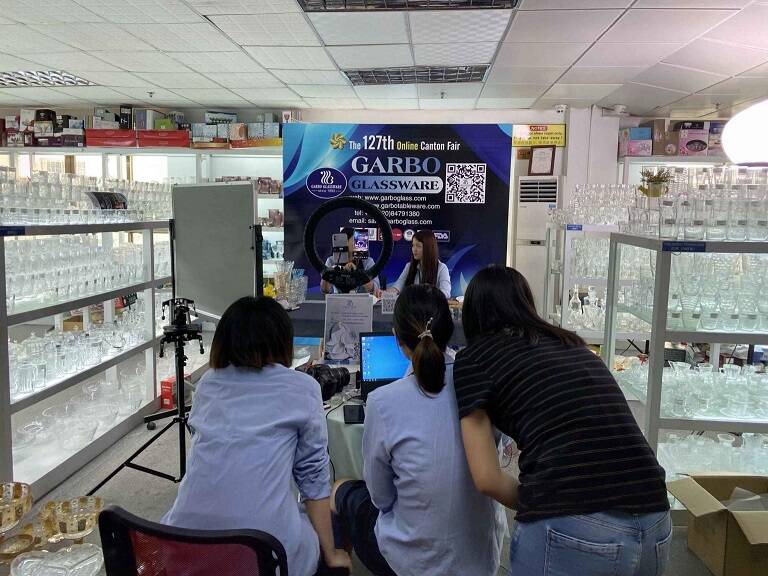 Finally, during this time, if you want to know more about Garbo, you can do the following:
1. Contact your previous salesperson
2. Contact Garbo: [email protected]
3. Search Garbo through the following official website of the Canton Fair to watch:
The first link for buyer registration, after login, you can leave your comments and only for buyers.
https://lnkd.in/gKjQE3C
The 2nd link for Garbo online shop,you can watch our live room here
https://lnkd.in/gxfWHuq
Garbo Glassware Booth No.: 8.0B23-B24
4. Search Garbo through FACEBOOK, INS to watch