Pulished on Aug. 05, 2022
Hello everyone, how are you? Hope everything goes well.
Recently, our GARBO GLASSWARE has another batch of new products, yes, I believe you have seen it from the cover of this article. It is a very beautiful opal glass dinnerware with various colors. If you know something about opal glass dinnerware, you must be familiar with this style. Knowing something, especially the customers in the Indian market, I believe you must have seen it, and even you are selling some colored opal glass dinnerware. Then, I will introduce to you our GARBO GLASSWARE opal glass dinnerware, if If you are interested, just follow along with me.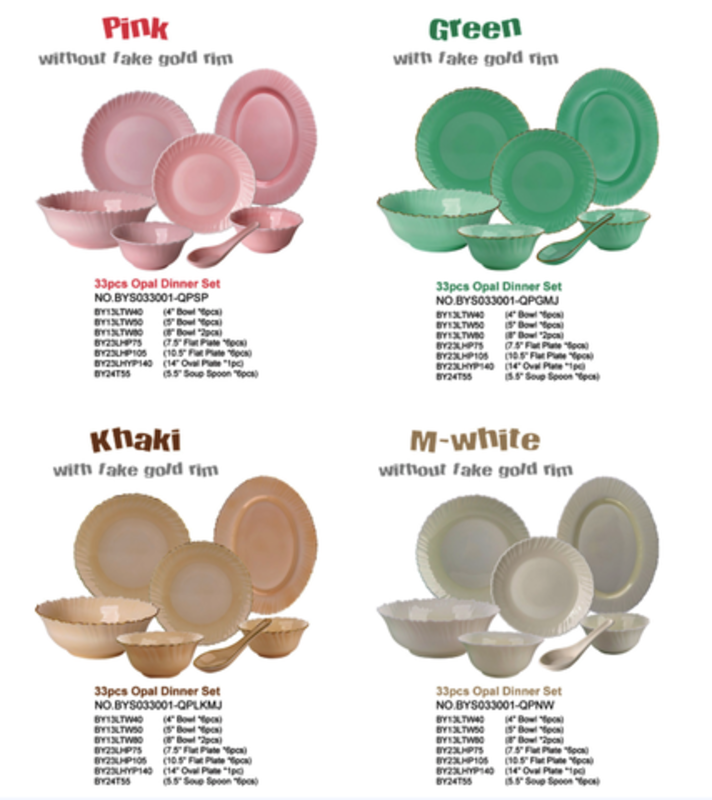 First of all, our batch of colored opal glass dinnerware is different from the ones on the market. The colored opal glass dinnerware sold in some markets is a solid color material, that is, the raw material is already colored (changed by some metal elements). color). As for the new product we produced, it was post-processed on the bare opal glass dinnerware, that is, the color was sprayed on the basis of white. This operation is mainly to reduce costs. I believe that customers who have bought solid color opal glass dinnerware will feel that the price is particularly expensive. We also do this to meet the needs of customers, which can not only meet the market demand, but also give low prices. However, the post-processing color spray products may not be food grade. If you have strict requirements on this, it is recommended that you do not buy color spray products.
Next, I will introduce to you some of our existing popular colors.
1.Pink color opal glass dinnerware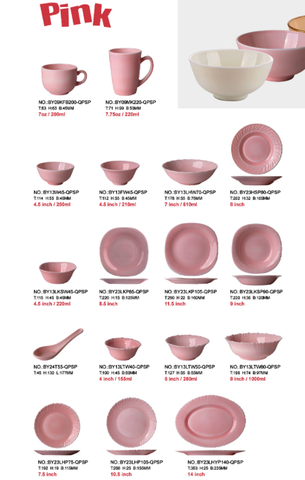 2. Green color opal glass dinnerware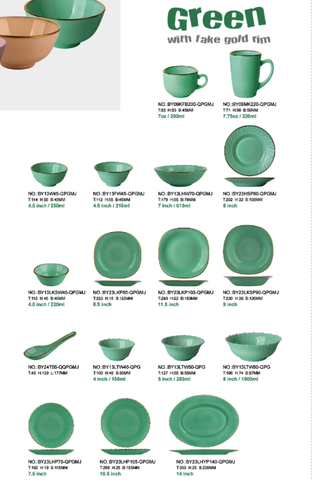 3. Khaki color opal glass dinnerware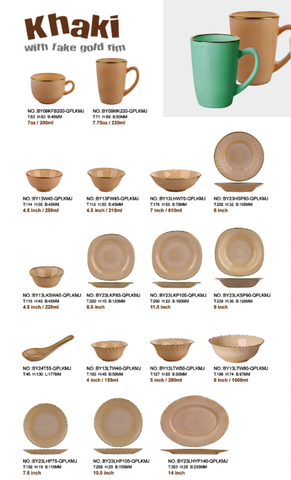 4. Cream white color opal glass dinnerware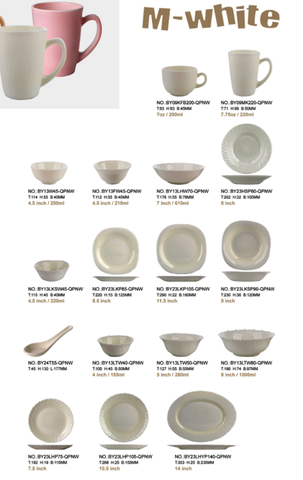 These four colors are also the best-selling colors of solid color opal glass dinnerware on the market today. From the pictures you can see that our colors are very nice and fresh. Which of these 4 colors do you like the most? My favorite is green. This green is really natural and it is very pleasing to the eye. What do you think?
Also, do you notice any difference from these pictures? You are smart and witty, you must have found it, right? This time, in addition to making different colors, we also made a gold-painting process on the product. Because some customers in some markets have a soft spot for gilding, gilding also makes the products more high-end and luxurious.
Secondly, you can see that we have a huge variety of shapes, from cups, to bowls and plates, and in different sizes to meet the needs of different markets and customers.
Of course, if you don't like these 4 colors, we can also accept customization. Because we are spraying color on the basis of the bare body. We have most of the naked opal glass dinnerware in stock, so if you need a custom color, we can customize the color according to your needs.
Well, if you are interested in our colored opal glass dinnerware, please contact us and we will be happy to serve you.