Pulished on Aug. 05, 2022
Garbo is a wholesaler which is a professional glassware and tableware manufacturer factory, We have the big warehouse cover area of 15000m2 in Guangzhou, which can help you mix container with different items.
If the customer always follow our website then they would know we have various type of glassware, including glass cup, beer glass, wine glass, glass jug , glass jar , glass lunch box , glass water set and so on.not only the classical items we produce, we also have a professtional designer team to creat new items and new decal printing on the glassware.
For example, before Christmas we will make many Christmas theme decal design for customer, such as Christmas tree, deer, santa claus,candy and so on, so same way to do New year theme, Mothers' day, Teachers' Day.
So this week our topic is sharing some beautiful glass cup to our customers, please check the first one: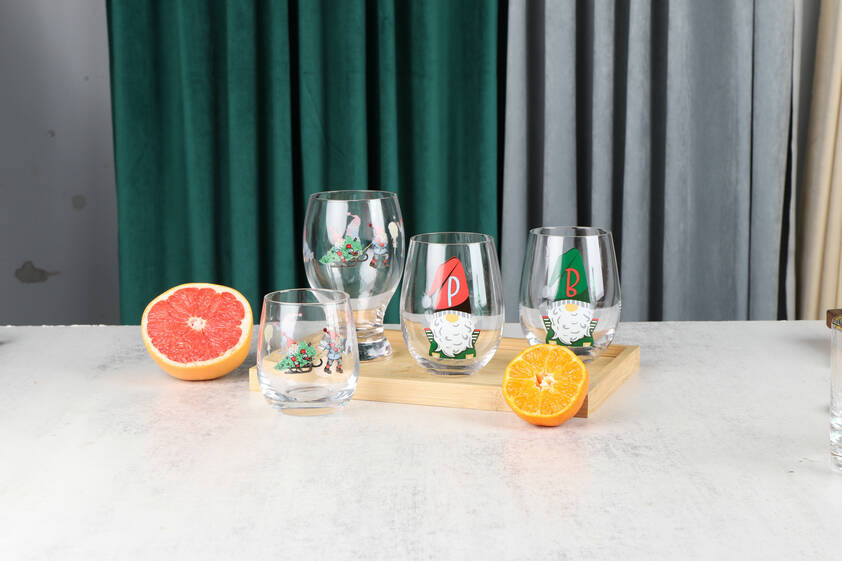 This is the one in Christmas theme decal design of glass water cup which is creat by our designer team, this is the one spot decal design , we can also make it into full decal printing if you need . and we choose the hotsale glass cup which is machine blown glass and beer glass, so means if you want other shape of glass cup to do in Christmas decal, it's all acceptable.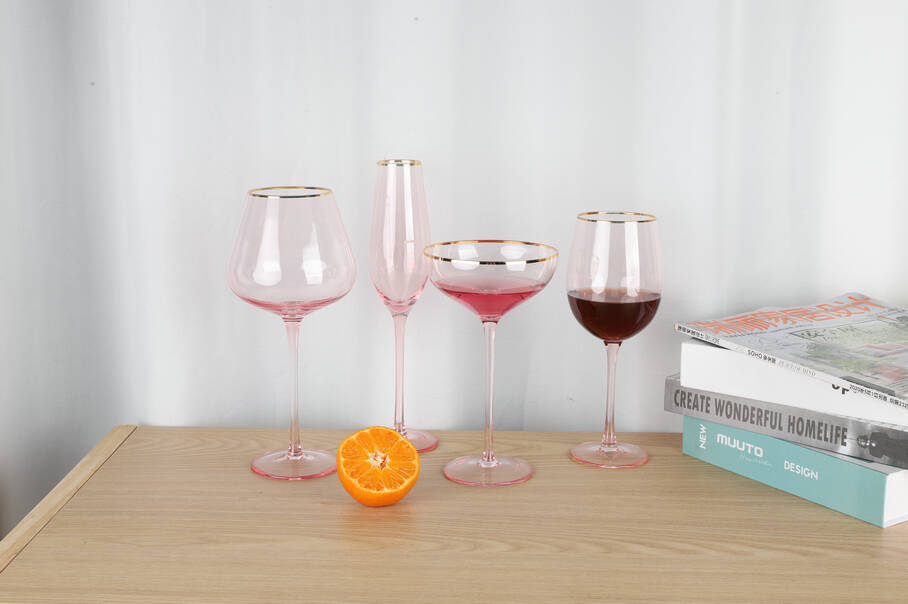 The next one beatiful glass cup we want to introduce is the pink color gold rim wine glasses. you can see the below picture the wine glass which is high-end and gorgeous, it's very suitable to use it in the wedding event and party, the gold rim looks very shinning and the pink color very cute, if you want to choose a gift for your friend and family , this will be the best choice.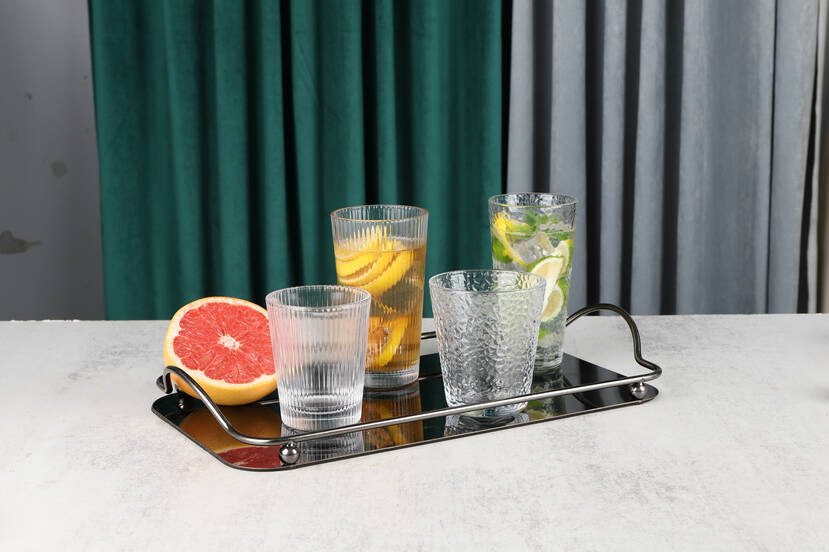 The third one water glass is more simple but very high-end design, they just Vertical stripes and hammer design on the wall to decorate it, but the glassware is very high white and in a thick bottom, so when you hold it you can feel the weight of the cup is just right and not cheap.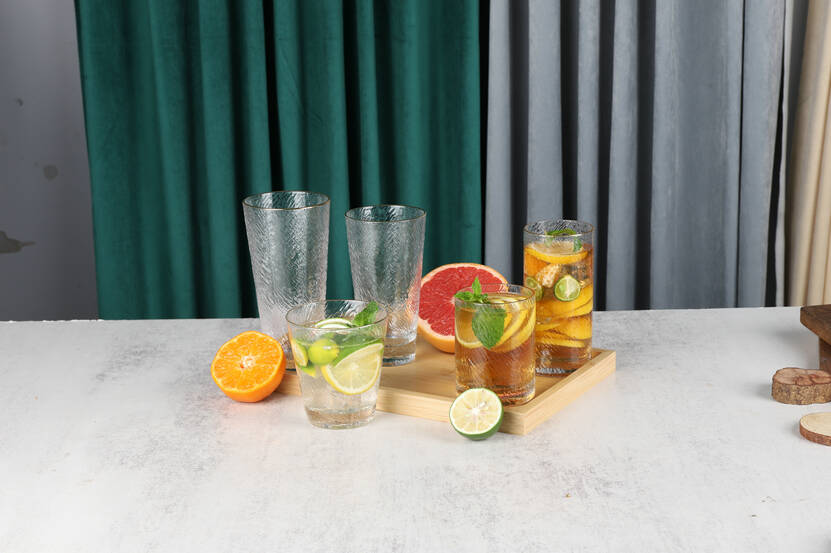 The last one we want to introduce is also the simple design water tumbler, but this glassware is make by machine blown, so the glass wall is very thin, with the pattern on the wall the glass is very high-end also, and you can see there are some gold rim on the top, the gold rim can be choose in real gold or fake gold, so there are different price. this kind of glass cup can use it for juice, lemonade, water, milk, beer also.
how about the above glasses we just introduce? if any type of glass you want to buy now ? you can see all kinds of glassware items in our website, and you can just leave your commend or send the inquiry to us, our sales team will reply you asap.