Pulished on Aug. 02, 2022
A global heat wave is striking us all on the northern part of our planet now and it is expected to last at least another month, even the real north area like the Scandinavia and north Canada could not get away from these awful muggy days. So how do we get it over since we can't change the fact that the temperature is increasing sharply year by year due to the global warming, AC is the first option that jumps out from our minds but it will make situation worse as we are pouring petrol to the fire whilst we enjoy the cooling air and discharging heat to the planet. How about making ourselves icy drinks at home? It sounds economical and eco-friendly to forget the heat out there, and it is a great time to spend the happy hours with families and friend after work.
Now we would like to introduce our latest brand-new handmade glassware for summer cold drinks to help you conquer the heat, besides they are highly recommended for home barware collection and party events. First of all, they are 100% pure handmade blown glassware, including stem wine glass, champagne flute, stemless tumbler and glass dispenser jar for summer parties, with very small MOQ compared to our machine-made glassware products aimed for large volume buyers such as chain supermarkets. Secondly the post processing designs of them are extremely exquisite and it is perfect if you are running online E-commerce business or even for yourself when preparing a wedding party and festival dinner party.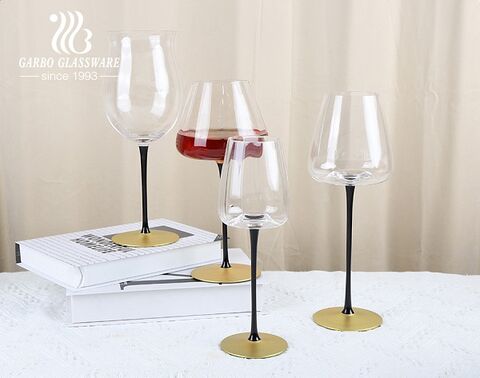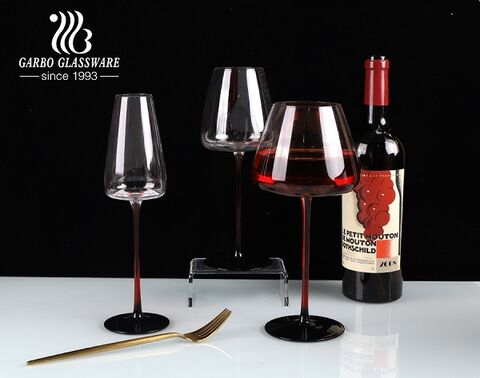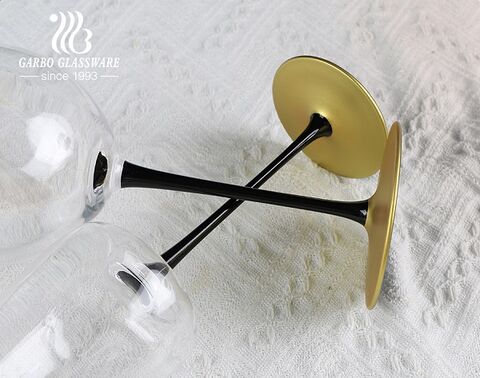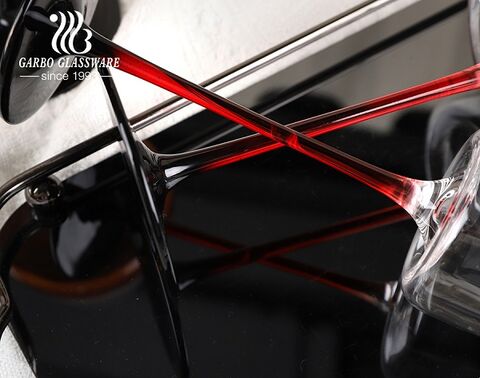 The first series collection is our red heart and spade Queen stemware, whose mould shape refers to tulip with long and thin stem. There is black one with full colour black on its stem that we named spade on our catalogue, yet we have received many good reviews from our global clients mainly about its premium handmade blown glass quality and unfading hand painting colour black. The red one as our red heart Queen obviously has bright red painted on the stem, with which our clients are very satisfied same as the spade version. Now you can look at the colour part on stem, it really looks like the red wine or any beverage you serve is connecting from the top to the bottom of the glass.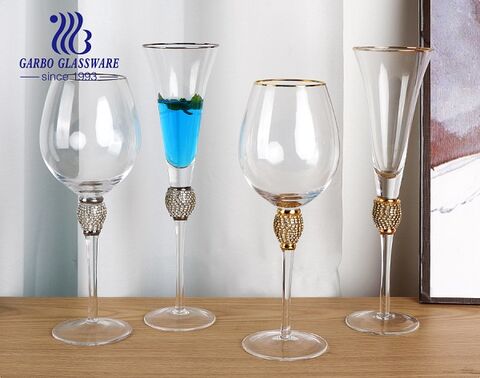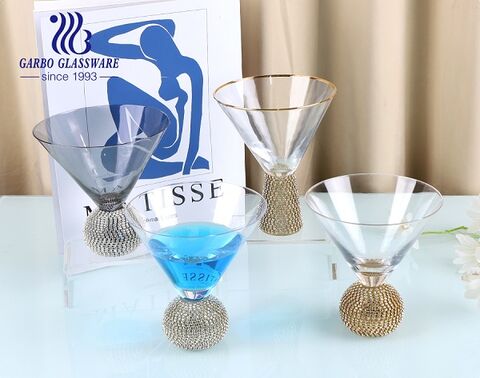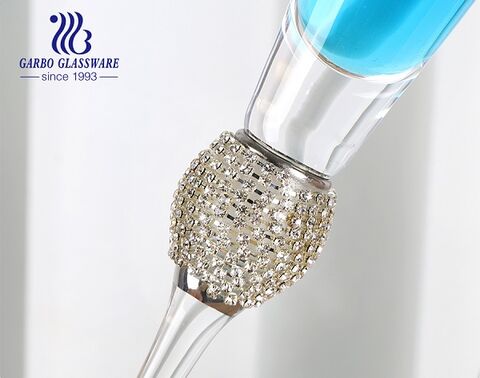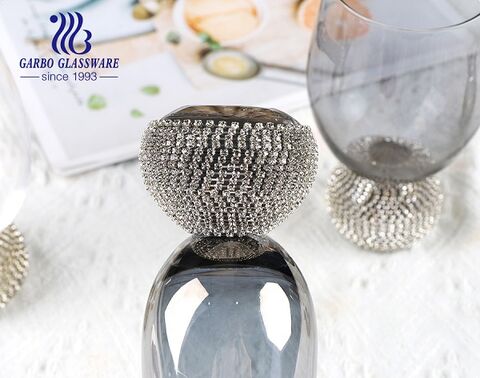 The second collection is our artificial diamond series glassware, which consists of 6 different glasses. There's classic Collin glass, juice beverage, highball glass, champagne flute, wine glass and cocktail coupe, our all-purpose wine glasses wholesale are great because of their cheap and multi-purpose personality suited to glassware buyer.. Basically, they are all from our classic glass models but in handmade version to reach the demand from those clients who can't bear large MOQ, now we glue artificial diamond as decorative accessories in order to strengthen our glassware value to cover more demands from high-end oriented markets as the time same.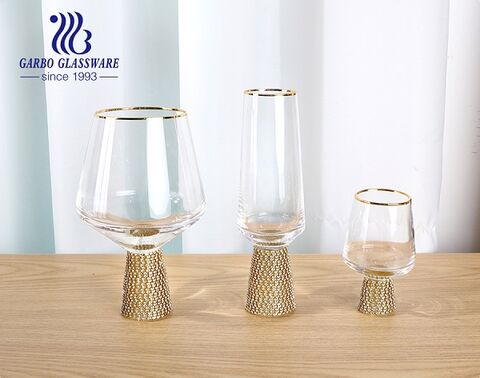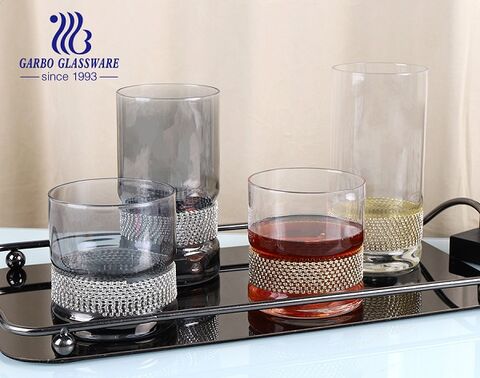 By August 2022, we have launched more than 50 different premium handmade glassware products and each individual range is collected as one page on our catalogue with complete quotation details to be sent to our buyers in the world. If you want to join us, now it is time to contact us and collect your own glassware for this hot summer.