Pulished on Apr. 11, 2020
Hi, there.

This is Emma from Garbo glassware. With over 20 years of experience in supplying the daily use glassware. Garbo is becoming one of the biggest household glassware in China. And we will not stop to chase more pursuit of success. So we are expanding other products serious, such as ceramic, plastic and cutlery. These are closely related to our daily life. As long as you need it, we will be your service.
But that is not the point of today's topic. Without further due, let's get start it.
We will see the majority of glassware in the shop, they may colorful or with many different logos, Red Orange Yellow Green Cyan Blue, you can almost find any color you like. Then will you curious about how they were produced?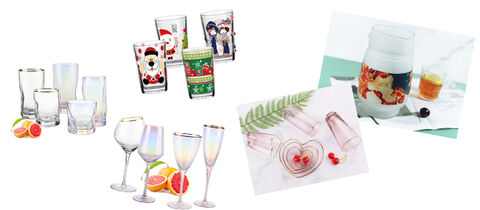 Colorful glassware, there are 3 different methods to make them.
Solid color glass
There is an element that can show the color in the raw material. Such as manganese, it will be purple. And it is can pass the FDA or any International food test around the world. No harmful. You can check these products below, it is hot sell in South America, such as Brazil, And Europe, Russia. It is quite a Medieval style.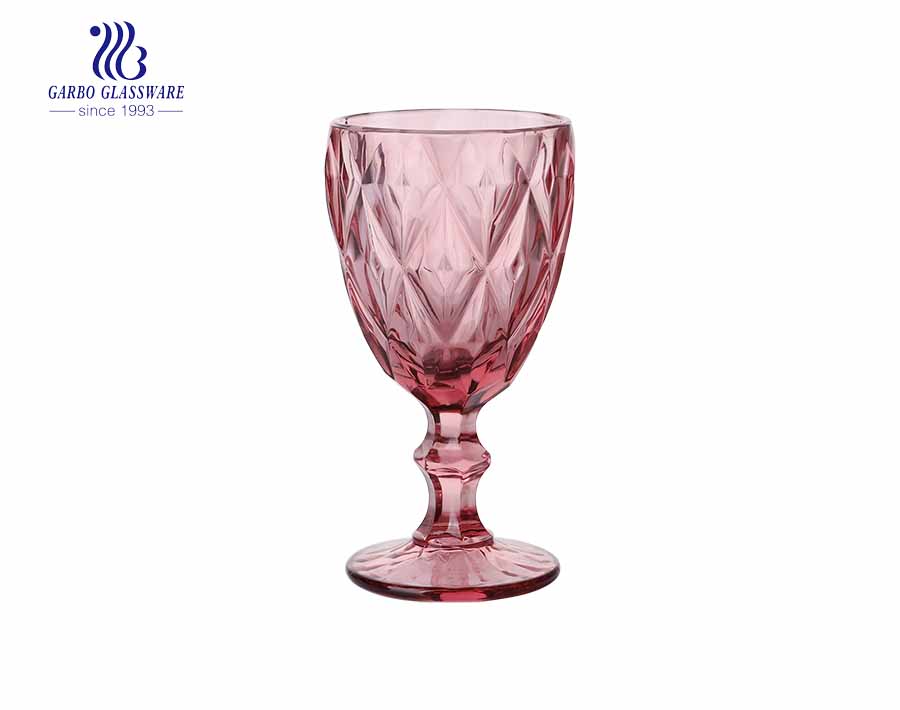 Vacuum Electronic Iron Plating Glassware
When the clear glassware is produced, it will spray a kind of liquid with color and out it into a vacuum environment, there are ion separation processes, then It attaches to the surface of the cup. (I may find a more details explanation later) It is nontoxic. It can be Iridescent Electroplated, the shinny rainbow effect. It is definitely the modern luxury article in the party, wedding even home.
Spray colored glassware
It is quite the same as the Electronic Iron Plating glassware. Spray the liquid with color on the surface of the cup, then put it into a high-temperature oven, not vacuum. After several hours, it will be finished. But this will fade with time gone by. And it only on the surface, it will not touch the food you wanna take. To spray on the bottom is quite beautiful and it can only spray the part of the glass.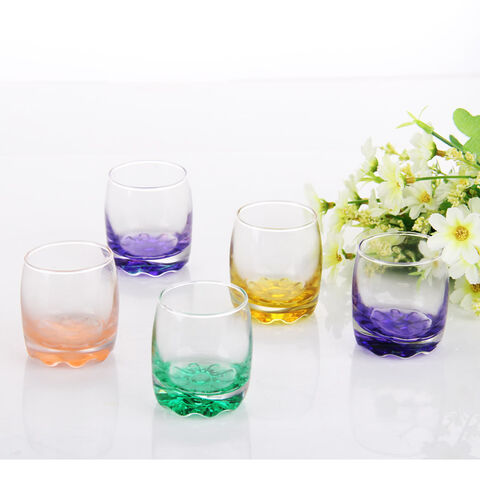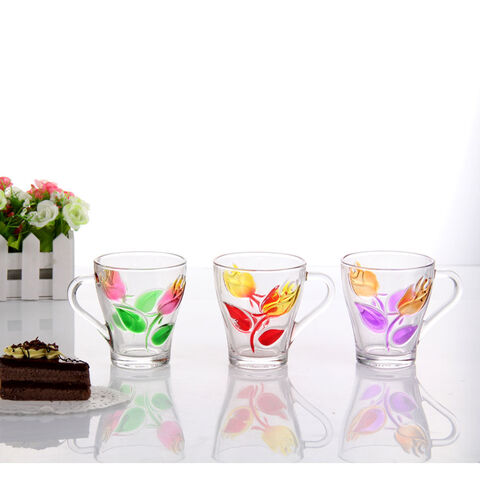 I will just talk about the colorful glass today, next time, I will tell you the decal of the glass cup, and sublimation, screenprint, and electroplate.