Pulished on Jun. 11, 2021
Garbo glassware has been in household glassware for more than 27 years. And now we are also expanding our product range to another related area which is also the tableware. I am looking at how to explain it for you all, then I browse on the internet to find a good answer, please check below.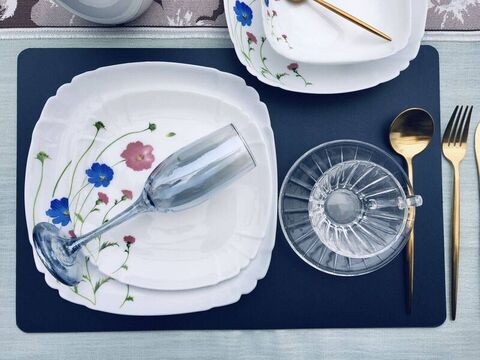 Tableware is the dishes or dishware used to set a table, serve and display food. It includes flatware, cups, serving dishes, and other useful items for practical as well as decorative purposes. Tableware is used to set a table for eating a meal or for serving food. It can be made of glass, ceramic, porcelain or plastic.
The tableware varies from religion, culture, and cuisine. It can be categorized into four types – serve ware, dinnerware, silverware, and drinkware or glassware. Whether it is for daily use or a big party, there is always tableware out there to suit every occasion.
1.Serveware

The server is used for serving which comprises serving bowls, platters, salad bowls, dessert bowls, casseroles, soup pots, teapots, and any other dishes that are used to bring and present food to the table for people. And when you are sharing food, you need utensils, such as serving spoons, ladles, pair of tongs...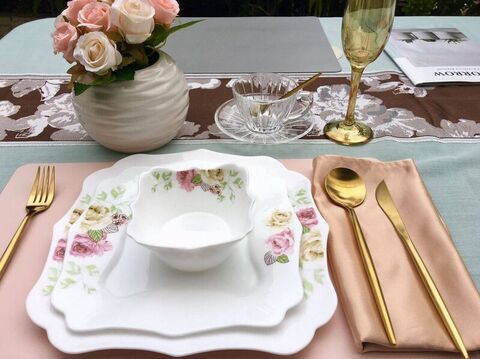 2.Dinnerware

Dinnerware is also known as chinaware or crockery(in ancient times, it is hard to make the dinner by the glass, but not it can) is comprised of anything that is used to serve individual portions during a meal. Dinnerware consists of a series of dishes that ranges from the basic plates and bowls to more special dinnerware with unique shapes, colors, and sizes for specific purposes. The choice and arrangement of dinnerware will be adjusted with the different course of the meal. The materials of the dinnerware can be melamine, porcelain, glass, stoneware, or earthenware. Choose different materials and styles from Garbo glassware.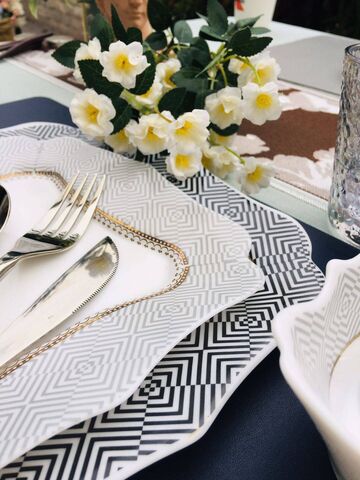 3. Flatware
Flatware also known as silverware(it is usually made of stainless steel) which is cutlery consist of spoons, forks, and knives. There are different sizes and shapes which will be chosen by you. But it will be in a specific range of size of each item. Silverware comes in different price points where you can choose from depending on your budget. It can be made with different stainless steel such as 304, 410, 430...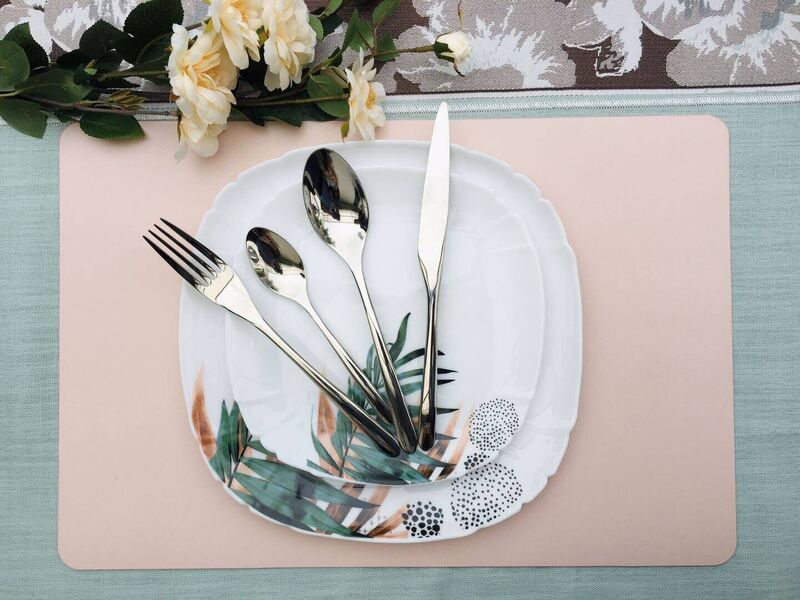 4.Drinkware
Drinkware is used to describe any item that can be drunk. This category of tableware is comprised of mugs, cups. It can be different shapes and sizes, the specific items are usually chosen depending on the beverage or theme of the occasion.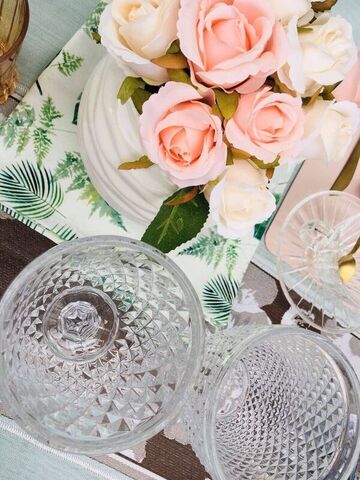 All these tableware can be made by different material, you can choose it based on the topic of the event you need to show the different effects of it. And you can find what you like in Garbo.
If you like it, just subscribe to our web and channel. Thanks for watching.