Pulished on Jun. 16, 2021
Recently, we pay attention to some nice delicate glassware, like whiskey glass, stemware, beer mug, candle holders, etc, in order to offer customers more choices on different daily glassware.
The Whiskey/Tea Glass with Gold Plating on Cup Mouth
These are some of the new designs for whiskey glass, and you know that whiskey glass cups are usually with a set of molds, and these new engraved design whiskey glasses also mixing molds, which means you can produce the 4 patterns at one time of production. Then you can choose to make these finished glass cups part to be clear, and part to be with the gold or silver color plating on the cup mouths. They are very nice with the decoration of plating.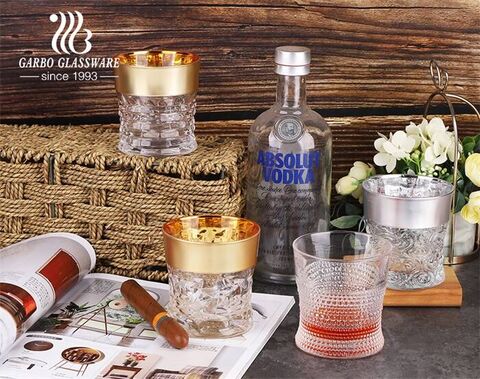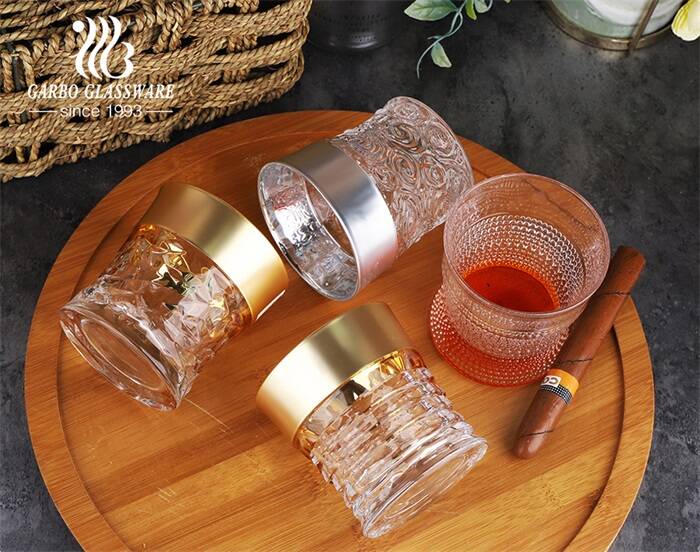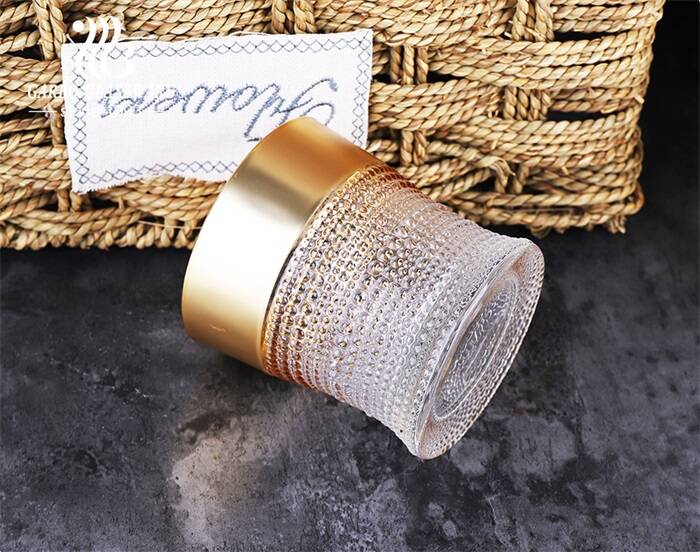 Golden&Silver Honeycomb Design Drinking Glassware Collection
These designs glass cups are brand new designs in 2021, stylish and creative. These honeycomb designs came from the spirits of our designing departments. Choosing the shiny real gold and silver decal printing makes the cups look classy and luxurious, which is a very right choice. And these color decorations are unfading for a very long time until someday the glass itself broken with damages. Handmade craft, low MOQ, these factors make this collection popular with gift souvenir shops.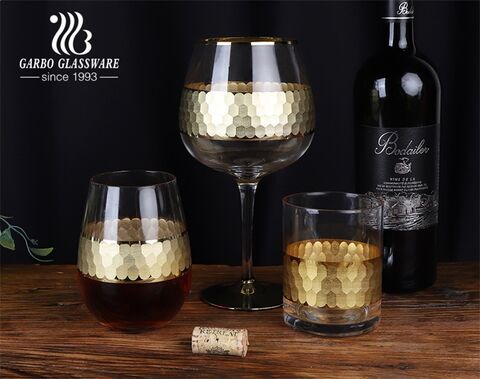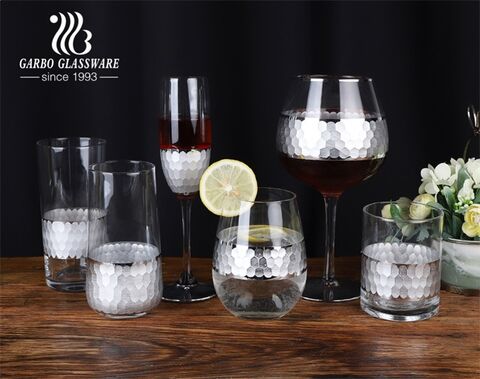 Handmade Drinkware: Bullet Design Collection
Besides some luxurious classy nice designs of the drinking glass cups, do you want to know some interesting and special designs? These cups with bullets on walls may look funny and interesting for you. Don't worry, these glass cups are safe to use because the bullets are of high imitation look like the 308 size bullet. Interesting this collection of glass cups including cups for different kinds of beverages, such as beer mugs, stemless wine glass, water cup, whiskey glass, shot glass, etc, so they are popular with theme bars, Karaokis, etc.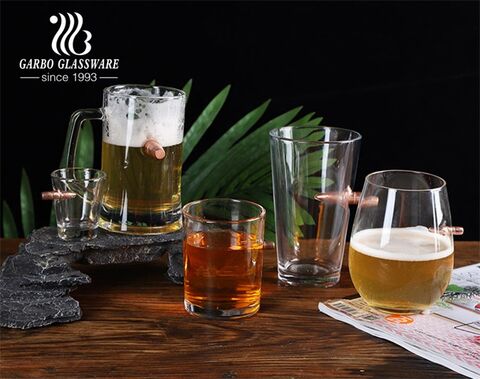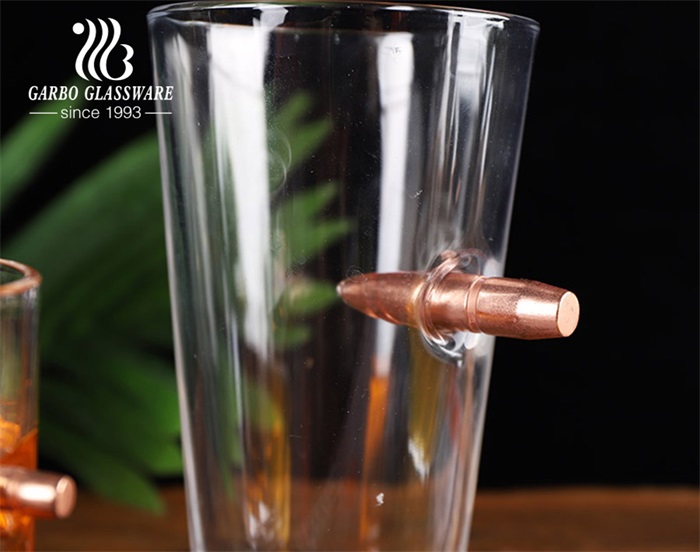 Classy Candle Holders with different Decorations
Some exquisite candle holders maybe some wonderful choices. We got news from customers that more and more shops and supermarkets are extending the candle holder designs, they suggested we make some more new designs on candle cups. Thus we are trying to make some new designs to offer customers more choices. Of course, different kinds of processing on the clear candle cup are now acceptable, like decals, gold decals, printing, spraying colors, frosting, etc. We also now have some candle cans with different creative lids, like the metal lid with tiger, giraffe, etc.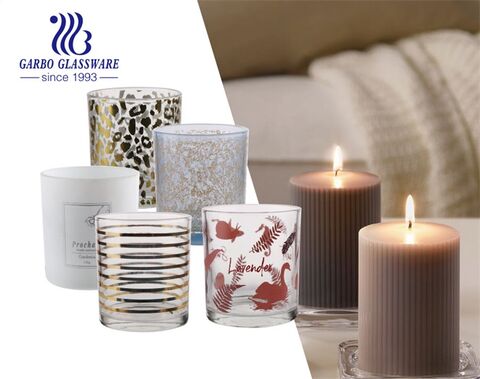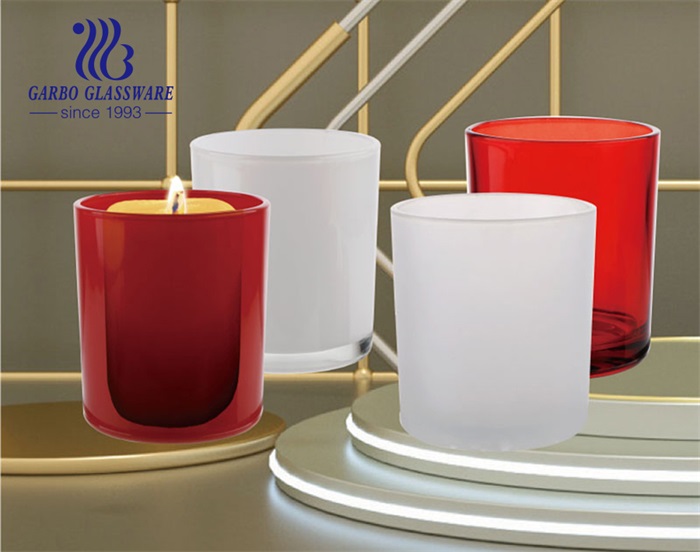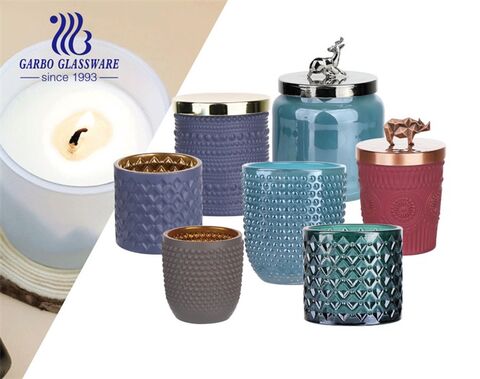 If you're feeling interested in the items above, we are glad to share the details and more designs. And your comments and feedback are highly appreciated to us, we welcome your letters.