Pulished on May. 06, 2020
Are you still looking at white porcelain, ceramics and bone china? Do you know the difference between bone China and ceramics dinner set? If you don't use the bone china tableware before, you never know what a royal noble experience is!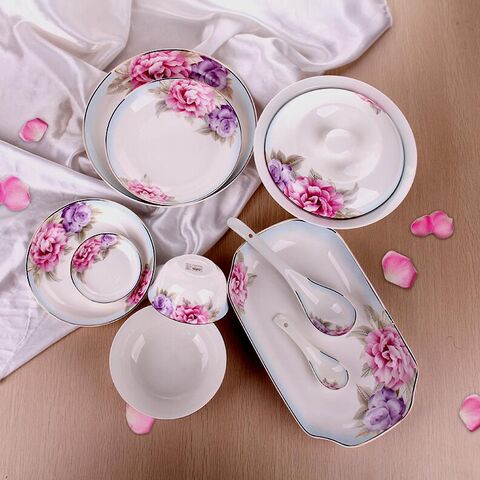 The English name of Bone China, invented by the British in 1794, is recognized as the most high-grade porcelain in the world. Bone china is made by adding herbivore bone powder to porcelain clay and firing it twice at high temperature and low temperature glaze. It is known as thin as paper, white as jade, bright as mirror, and sound like chime. The color is unique to natural bone powder. Milky white.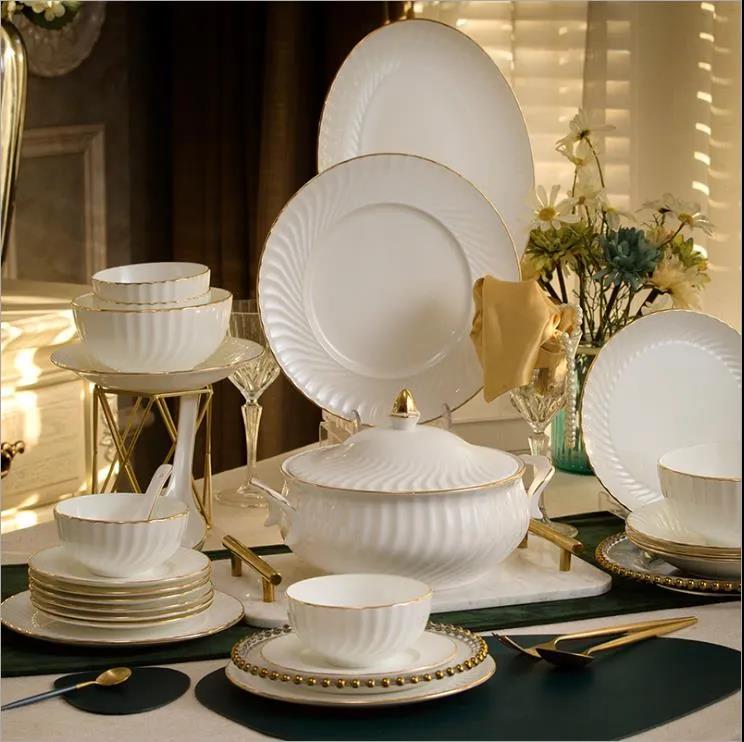 Bone china has always been the best among ceramics since its inception. It has long been a special porcelain for the British royal family and nobility. It is currently the only high-end porcelain species recognized in the world. It has the dual value of use and art. It is a right and status. The symbol is called "king of porcelain".
So far, bone china is still a symbol of its owner's identity and status due to its noble and gorgeous quality.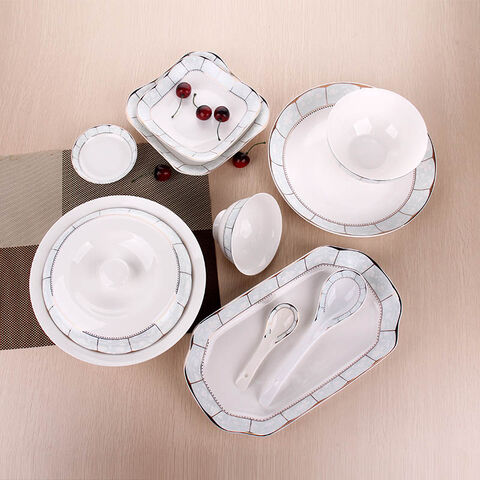 In fact, bone china is also a kind of ceramics, which belongs to the big classification of ceramics, but bone china is more complicated to make, so the price is relatively expensive.
Bone china contains more than 40% of herbivore bone ashes (bone china with the best texture generally contains 51% high-quality bovine bone meal). Bone porcelain flower surface decoration and glaze fusion are integrated, do not contain harmful lead and cadmium, it is environmentally friendly green porcelain, long-term use is beneficial to human health.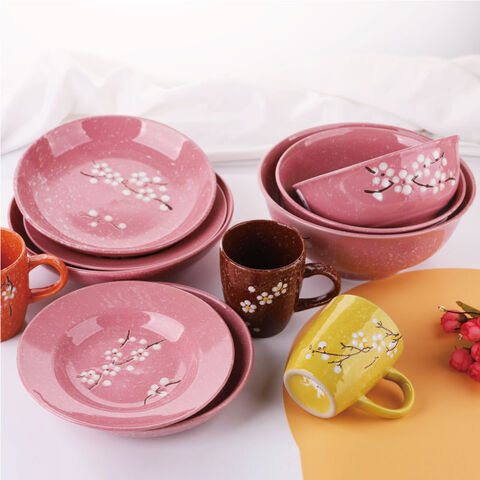 The finished bone china has light texture, fine and hard texture (twice that of daily-use porcelain), is not easy to wear and break, has moderate light transmittance, and thermal insulation. Compared with ordinary ceramics, the unique firing process and bone carbon content It makes bone china look more white, delicate, transparent and light.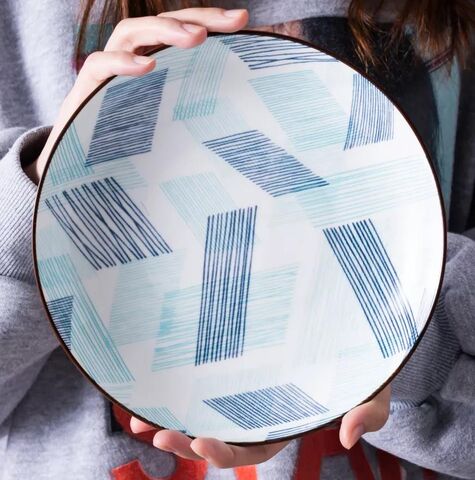 During the firing process of bone china, the physical, chemical and other indicators of bone china are extremely high, such as regularity, whiteness, transparency, thermal stability, etc., so the waste rate of bone china is very high under normal production conditions . However, it is precisely because the bone porcelain is made with sophisticated materials, fine production and strict standards, so the value is higher than other porcelain types.
What is the experience of using bone china tableware?
It feels good, delicate and fat, light and thin, anyway, washing dishes is a happy job.
Beautiful, good bone china is light-transmitting, very gentle light, and looks very comfortable. Ordinary ceramics do not.
Nice, the sound is very nice, like a clock.
The most convenient is actually Jie Jie! Easy to clean! Easy to clean! Bone porcelain does not need to be cleaned with detergent. This is the biggest advantage. Rinse with basic water and dry.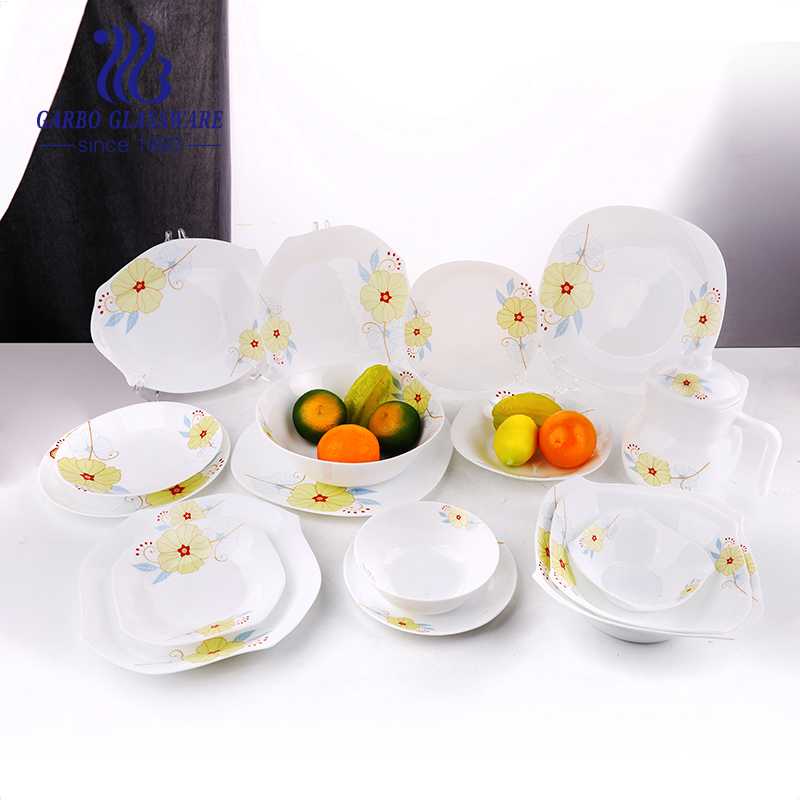 How is bone china different from ceramic?
For raw materials:
Bone Porcelain: It is made by adding animal bone powder to traditional raw materials (clay, feldspar and quartz) using high-temperature plain firing, low-temperature glaze firing, and secondary firing process.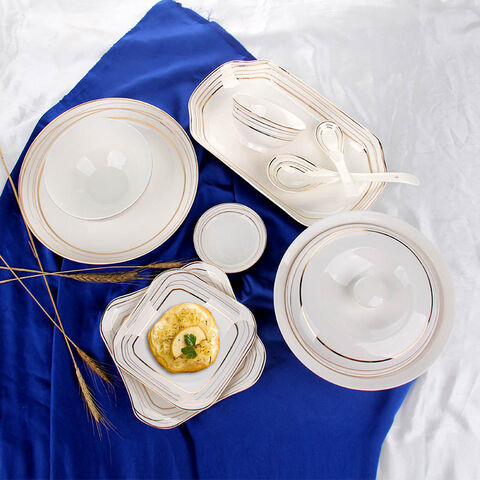 Ceramics: Its raw materials are kaolin, porcelain stone and a small amount of lime. White porcelain is pure, glazed and free of variegated ceramics.
For foodies-
Bone Porcelain: It's like adding egg to flour and making dumpling skin, it is the kind of crystal dumpling that is transparent.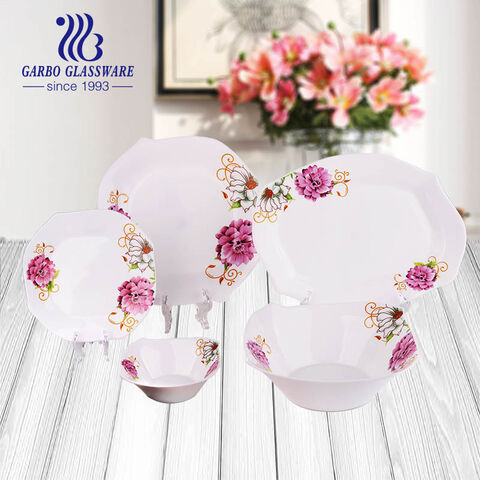 Bone china originated from abroad?
Ceramics originated in China, but bone china originated in the United Kingdom. For hundreds of years, bone china has become a royal noble tableware. The high-quality bone china produced in China is often mainly supplied for export.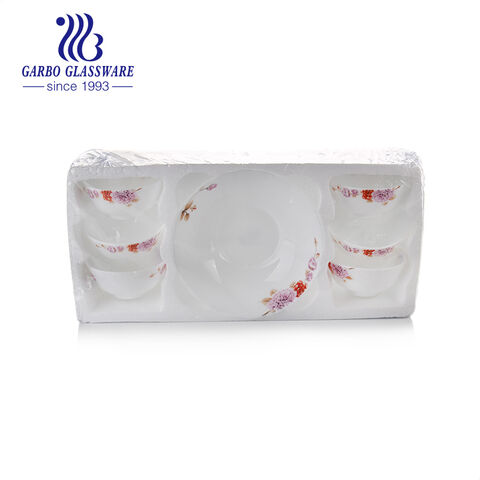 Up to now, some European luxury brands still produce expensive high-grade bone china, such as Hermes and Versace.
What are the characteristics of bone china?
A qualified bone china has extremely high requirements on the quality of porcelain and firing process, and the materials used are also very sophisticated.
Bone porcelain is delicate and transparent, with the characteristics of "thin as paper, as transparent as a mirror, as sound as rock, and white as jade". Bone porcelain was once called "king of porcelain" and "healthy porcelain"!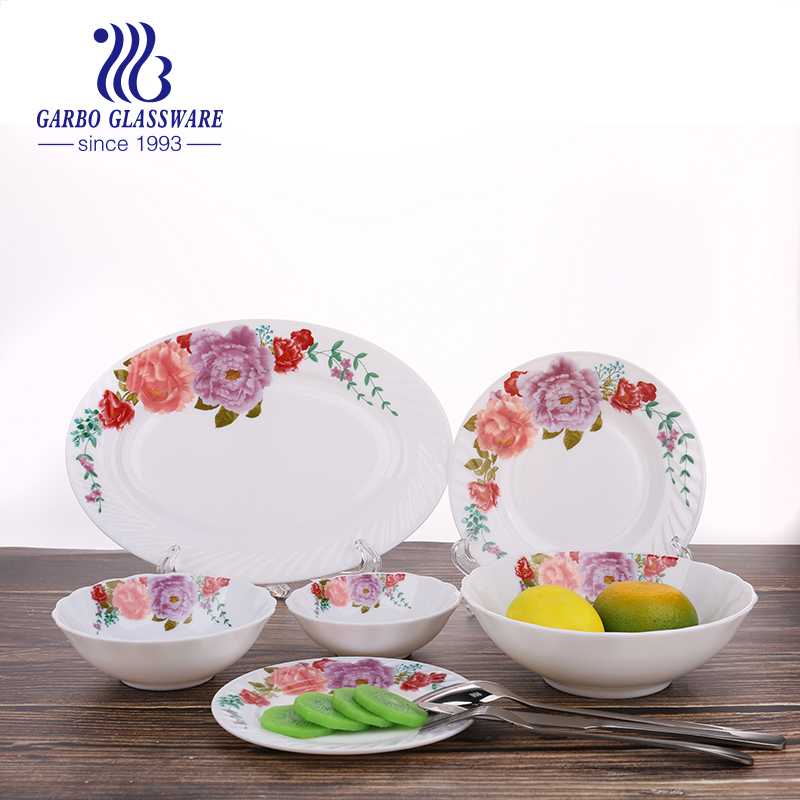 Is bone china easy to burn?
Many friends worry that bone china is very thin and light, and will burn your hands when used. In fact, bone porcelain and ceramic bowls are hot, but the thermal conductivity of bone porcelain is better than that of ordinary ceramics, so let it dry for 1-2 minutes.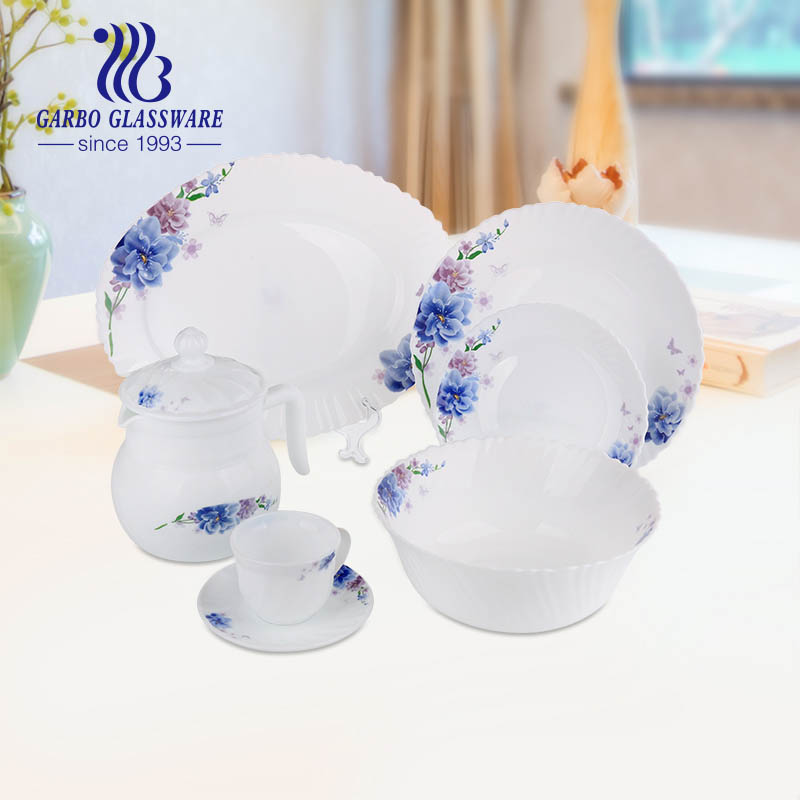 What is new bone china?
The new bone china does not contain bone powder. For the sake of cost, some manufacturers have appeared a tableware made without adding bone powder and adding some chemical raw materials, so-called new bone china on the market.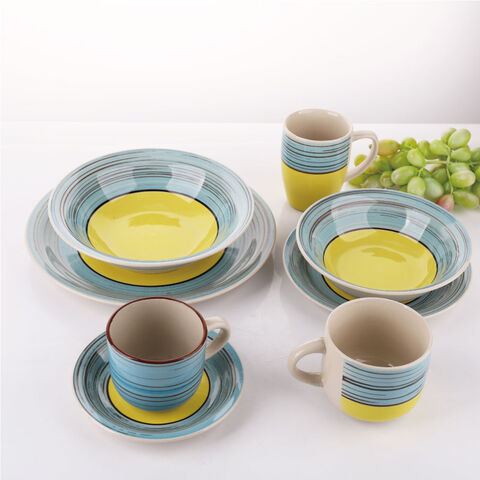 The same is bone china, but the price gap is very different?
In order to maximize profits, some companies claim that bone china only needs to add a little bone meal, and even 30% of them do not claim bone china, resulting in uneven quality of bone china products on the market.
How to identify bone china
1. Look
The bone china is delicate and light, and the color is pearl milky white.
2. Light
Illuminated by the mobile phone light, it will be very transparent and the texture is visible.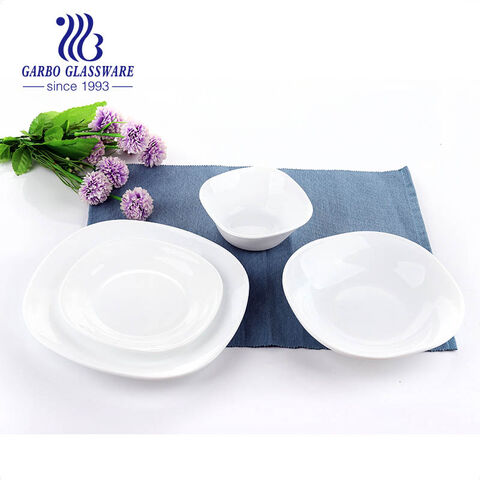 3. Listen
Bone China's voice is crisp, with a reverberating sound. Even with your fingers, you can tap lightly.
What should I pay attention to when using bone china?
Bone china can't be cold and hot, don't use the bone china cup just after installing hot water to immediately install ice water, otherwise it will easily damage the porcelain and even crack.
The bone china not only has a gorgeous appearance, but also benefits people's health. Porcelain products are inevitably corroded by acids and alkalis in daily use, and trace metals overflow, and accumulated over time will have an impact on human health. The white porcelain ash porcelain does not contain lead and cadmium. The colored ash porcelain in the glaze is not only free of lead and cadmium overflow, but the picture is not easy to wear and fall off. In addition to being used as a general tableware, it is also suitable for microwave ovens and is a well-deserved healthy ceramic.