Pulished on Apr. 30, 2020
Do you know that glass is divided into two materials, one is soda lime glass, and the other is high borosilicate glass. The difference between the two is that the material is a little different. Boron glass adds more boron than soda lime glass. It is also because the price and performance of the cups of this material are very different.
Soda-lime glass cups are the most common and common. You cannot use to boiled water, or encounter a state of suddenly cold and suddenly heat, which is used for daily drinking water, juice and beer. The more expensive heat resistant cups are usually thinner and more clear. However, it can accept the state of quenching and heating, and can be used in oven or microwave.
Because of workmanship, the shape and quality of heat resistant glass cups are often relatively new and high-end. So do you know the skills to choose heat-resistant glass?
1. Generally speaking, a boron glass is 3-4 times the cost of an ordinary glass. The wall of the glass is generally thinner than the ordinary glass, and the shape of the glass can be varied. The most classic one is the double-layer cup, and we often see some double-layer cups in the beverage store. This cup is made of heat-resistant glass. And the shape is also very novel and cute.
2. When choosing this heat-resistant glass, we can choose some shapes with post-processing. The cups with added shapes are relatively high-end, and they are particularly cute when filled with drinks.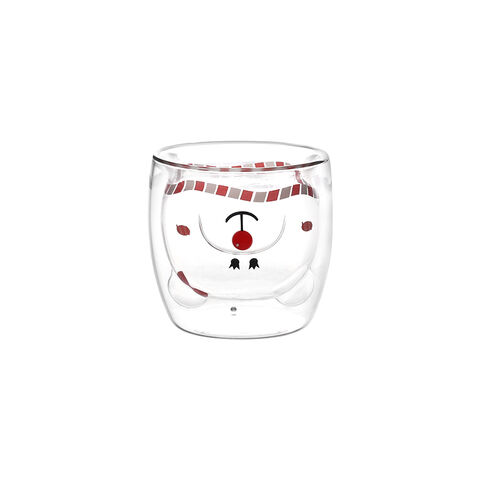 3. When choosing heat-resistant glass cups, we can choose some cups with handles or plastic sleeves, so that when hot water is filled, we will not burn our hands.