Pulished on Jul. 14, 2021
This article is written to help you better understand Garbo's glassware that is stock available. Garbo has prepared a lot of glassware of different ranges in the warehouses located in Guangzhou and Anhui. Why prepare different kinds of stock glassware? The reason is simple: for customers who are having retail stores and personal-own supermarkets, they do not need big qty of each item, prefer to mix different items into one container, like jugs, cups, mugs, bowls, etc. Although the packings are all with our stock packing designs, we found that some customers prefer kraft box packing with simple printing, however, some other customers prefer nice color box packing with full colors and product images on the packing.
So here I would like to share with you some Garbo's stock items that are in fresh style and color box packing. This collection of stock glassware is popular with customers having retail stores, gift item shops, etc. Of course, this collection is also including jugs, jug sets, bowls, plates, mugs, cups, teapots, etc for choice.

Firstly, glass cups, are used most in our life, also everyone needs a cup for drinking. The cups are with different accessories, like a plastic lid, silicone sleeve. And for cups, different patterns and different colors, and different decal designs are available. And some stackable mugs and cups are very interesting and easy to sort out, and not to take the plate of your cabinets.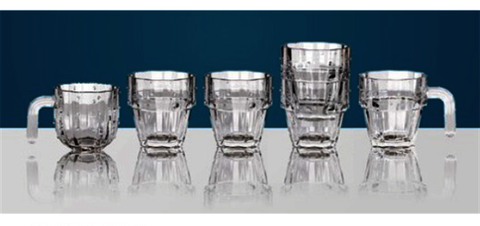 Different glass jug sets are offering you many choices too. For these jug sets, they are with handle and lid, same pattern designs with the glass cups. Free matches, you can match one jug with 2 cups, or one jug with 4 cups, or even 6 pieces of cups. And also some borosilicate glass drinking sets and teapot sets are available. Borosilicate glass drinking sets can be used to have hot drinks and chilly drinks, hot cocoa, iced juice and tea, hot tea. They are popular for their lightweight, and heat resistance.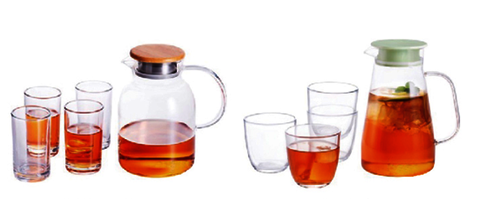 We also have the vacuum flasks in stock now. Different colors for choice, pink, blue, green, etc. They are decorated with cute animal decals. And also, these vacuum flasks have an electronic display on the lid, which can help you know the temperature of the inside liquid all the time. This is a very helpful design for home use.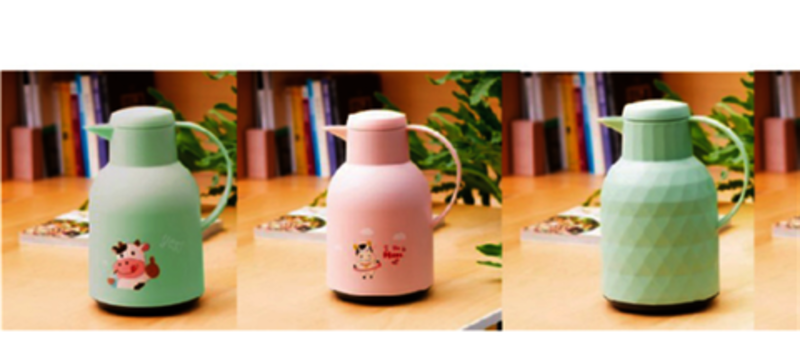 Other items, like the colorful bowls, and storage jars with different matches, oil bottle sets, water bottles, salad bowls, dumpling plates, etc. Another glassware for kitchen use is available in this series, so you can mix different items in one container.


We are strongly hoping to build long-term cooperation with you by offering you the best quality and service. If you're interested in this collection of stock glassware in nice color box packing, you can send us emails or call us at any time.