Pulished on Nov. 24, 2020
Sake is a type of wine that is almost clear without any colors. As some makers are very good at making sake with very good craft, so sometimes people may say it is just like water. A very large percentage of the raw material of sake is fermenting rice that has been polished to remove the bran. East Asian rice wine, such as Japanese rice wine, huangjiu, and Gyeongju is produced by a brewing process more likely to beer, where starch is converted into sugar and then fermented into alcohol. In wine, alcohol is produced through the natural fermentation of sugar. In fruits that are usual for brewing wine, usually grapes are using for most of the time.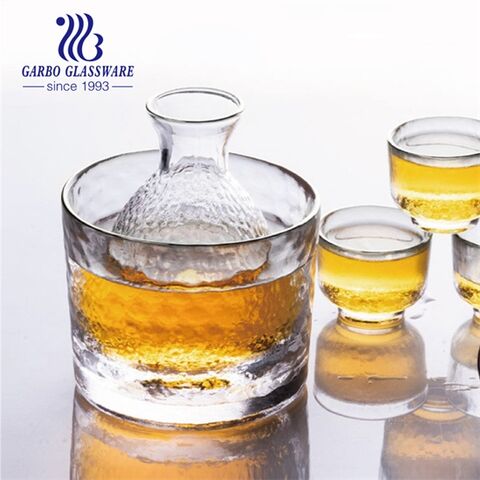 Usually, in Japan, people use ceramic wine bottles to pack sake and pair them with small glasses for tasting sake. But if you use a glass bottle set to taste wine, can it also bring a very good wine tasting experience?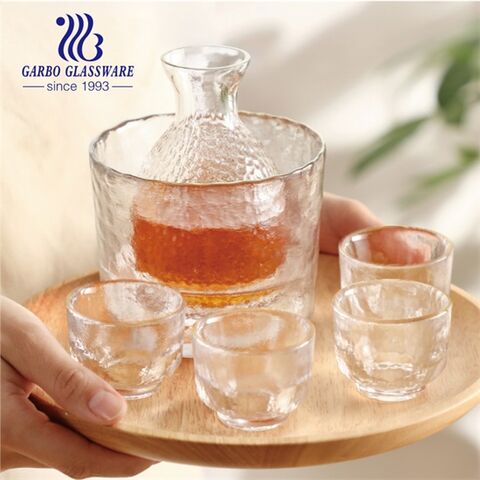 So I would like to share with you new drinking set for sake drinking. It's the hand-made frosted surface sake bottle drinking set with 4 clear sake cups and a large jar.Which classic whiskey sets are your top gift choices?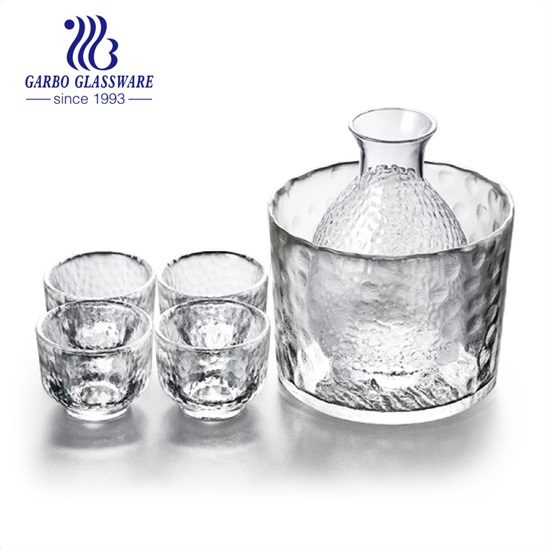 The rice wine at room temperature in the bottle may not taste very good. So with a 550ml glass jar, it can be filled with ice water or hot water, so it is very easy to make your warmer or cold sake.
The iced and overheated rice wine will have some different special flavors. So you can enjoy wine tasting, whether it is spring, summer, autumn, or winter.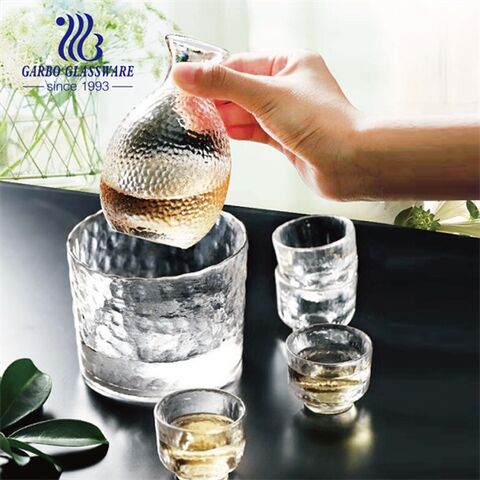 In this set, a 300ml sake bottle with a beveled mouth is great to pour sake, and with 4 36ml glass cups. With this ratio, in each round of drinking, three or four friends, each can drink two glasses of wine, while chatting about home-cooking, a small sip to taste the taste of warm or iced rice wine, this kind of daily life is very pleasant. Tableware stainless steel cutlery dinner set promotion.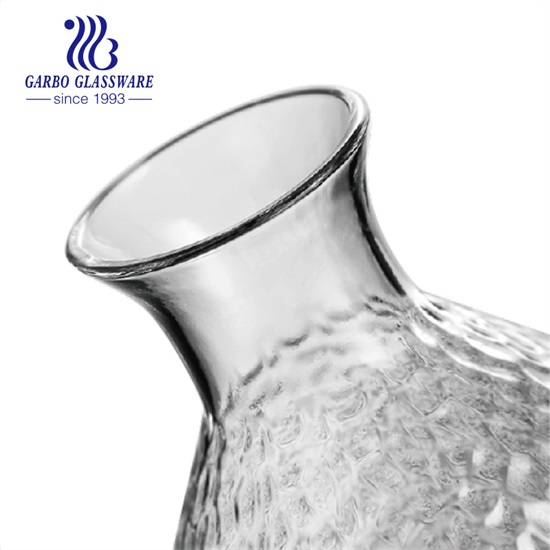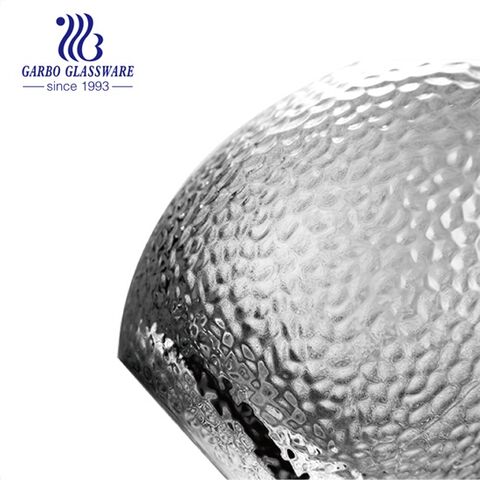 Using the high white quality glass, hand-made delicately, almost flawless. The matte surface design is simple, modern, and stylish. And with polyfoam with a color cover or gift color box packing, this sake tasting set is very elegant in nature, A great gift for Father's Day, Birthday, Anniversary, Wedding, Christmas, and Sake of the Month.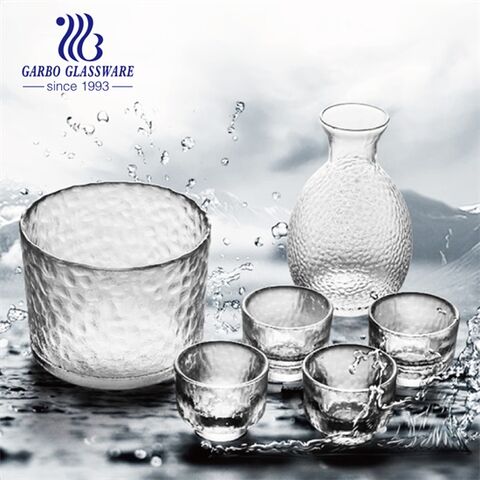 Does the rice wine drinking set can only be using for rice wine drinking? Of course not, you can use this set to enjoy other drinks you like.
As you know, we are a wholesaler, so we can offer you a very good price. And this drinking set is handmade, so it can be a very small MOQ for your trial order.
Well if you like this sake drinking set or other tableware, please feel free to contact Garbo, we would be very glad to offer you a good price for our cooperation.
CONTACT:
Tel: +86 20 8479 1380
Email: [email protected]
Better Glassware Better Life