Pulished on Dec. 29, 2019
There are many festivals every year, such as New Year's day, valentine's day, Mid-Autumn day and Christmas day. Do you give gifts to your parents, friends or partners ? A gift... What should we buy? I believe we all have to think over and over. Give Scarves, cuddles as gift for couples?Looks like they've all been sent before. Cigarettes, alcohol to parents? It looks pretty good, and with the wine, the beautiful decanter set is worth having together.
There is a saying in the west that what cannot be cured even by whisky is incurable. Whisky is a distilled liquor made from grains such as barley and aged over many years. There are four major types of whiskies: scotch, Irish, American and Canadian. Whiskies vary greatly from region to region in terms of brewing technology and taste.
Around the world, there are many ways to drink whiskey: pure, water, ice, soda, green tea, and traditional hot drinks.
Whisky bottle set, there are many styles, here is a look at the classic styles.
1. Personality shape, thin and thick applicable cup wall: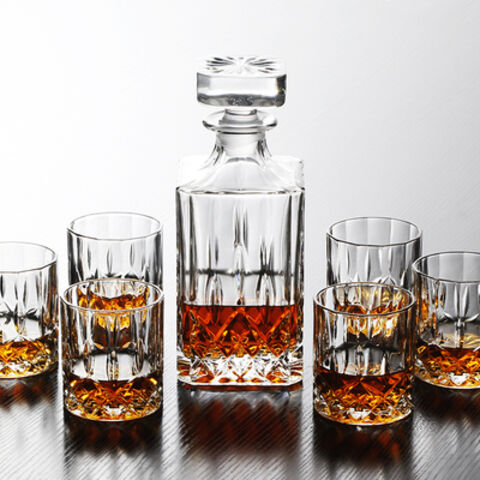 2.Solid cube, crystal clear
3. Match six whisky bottles for a quick snack for two or a party with friends.