Pulished on Jan. 14, 2022
Because of their various uses, glass lunch boxes sell well in various markets all year-round. Basically, every family has lunch boxes to make lunches or food to insulate the air and put them in the refrigerator. As for office workers, in order to have a healthy and reassuring lunch, it has become a choice for more and more people to take lunch in lunch boxes, and with the increasing demand, the variety of lunch boxes is becoming more and more abundant. The main purpose of this article is to introduce the materials and classification of our common best-selling lunch boxes.
1. Material classification:
The glass lunch box is divided into high boron glass lunch box, medium boron glass lunch box, low boron glass lunch box, and ordinary sodium calcium glass lunch box. It is mainly classified according to the different boron materials in the glass, the higher the boron content, the better the heat resistance of the glass lunch box. High boron lunch boxes can go into microwave ovens and ovens, so you can use them to heat your food in the microwave and bake food in the oven, all of which are very safe. Medium boron glass lunch boxes and low boron glass lunch boxes can not go into the oven but can go into the microwave oven, you can use them to heat your food. Ordinary sodium-calcium glass lunch boxes are not allowed in the oven, and it is best not to go into the microwave oven, but if you insist on putting it in the microwave to heat your food, it can also be heated for about 3-5 minutes, but be careful that it may cause it to break. When we use the lunch box, if it is taken out of the refrigerator, we can first put it for a while, and then put it in the oven, so as to avoid the rupture of the lunch box caused by the excessive temperature difference.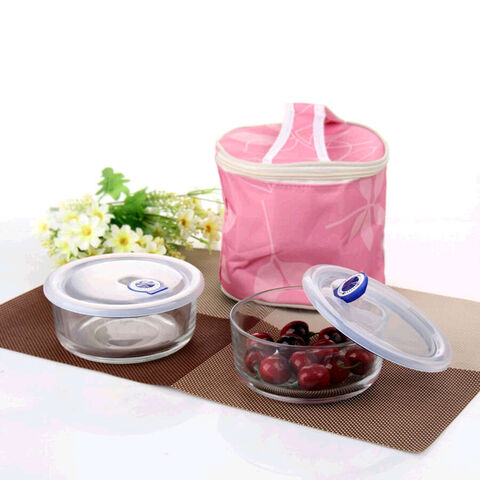 2. Shape classification:
The lunch boxes on the market are mainly divided into three categories: round, square, and rectangular. These are the three most classic shapes and the three most popular shapes among consumers. So you can see that basically, the lunch boxes sold are mainly in these three shapes, and if you want other shapes, it may take your time to find them. For the size of the lunch box, the most common size on the market is four sizes, so each classic shape has four sizes, which can form a lunch box set. These lunch sets are also very popular because you can use them to store different foods in the refrigerator and bring different foods when you go out for a picnic.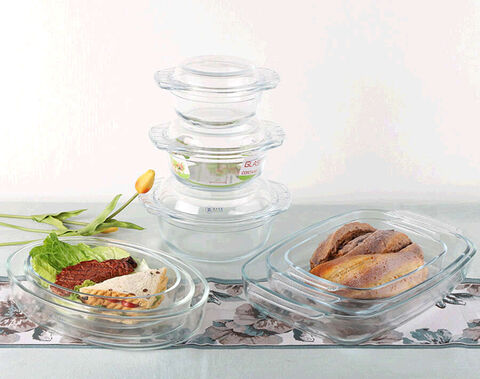 3. Design classification:
Lunch boxes are divided into partition design and non-partition design, partition design is very suitable for office workers because when they are ready, they can put different fruits or meals in different parts, so as to prevent different foods from being mixed together. The uninterrupted design is ideal for household use to store some food in the refrigerator and seal it.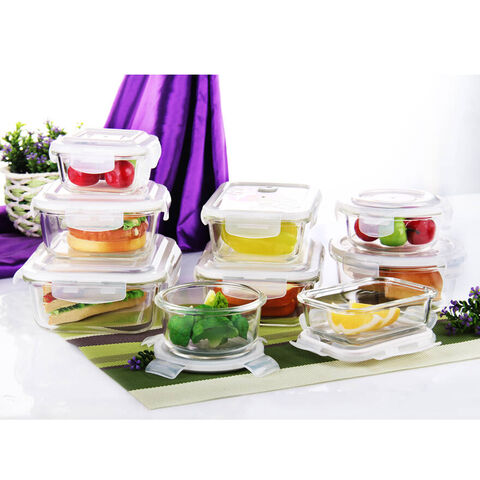 All in all, lunch boxes are very popular with consumers because of their heat resistance and sealing. Jiabao provides a variety of lunch boxes for wholesalers to choose from. If you are interested in our lunch box products, please feel free to contact us. We will provide you with more details and send our catalog to you.