Pulished on Apr. 22, 2020
It's been a long time since we launched our opal glassware project, and it's always been a super star under the spotlight in Canton Fair when we put our sample on our booth shelves. We've got white opal glassware to begin, but later we made it to another version which is loved by all Canton Fair visitors from all over the world, our black opal glassware.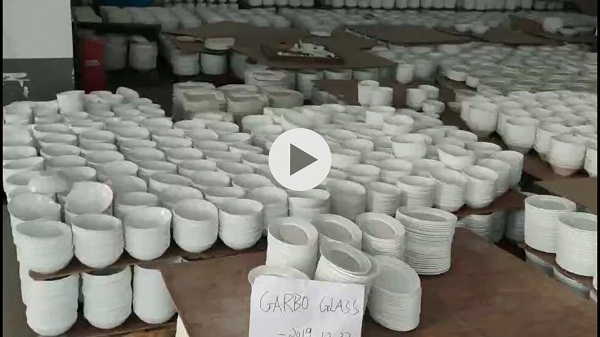 We do have our opal glassware in stock from time to time and we accept any kind of decal printing and customized packaging, whilst some clients only order plain glass instead. Basically it takes just 1 week to ship your order if you need only plain version opal glass with our stock packaging, which include inner box and master shipping carton, no matter it is white or black opal glassware. It takes 3 weeks if you order with your own design packaging as we just need to wait for the delivery from printing factory, after which installing of the opal glassware into your packaging shall take only 2-3 days. If you need to customize your own printing on the opal glassware with decal, it would be around a month to prepare the decals and put the decal by handmade on the glass, finally we need 10 days to bake your decals on glass and install everything.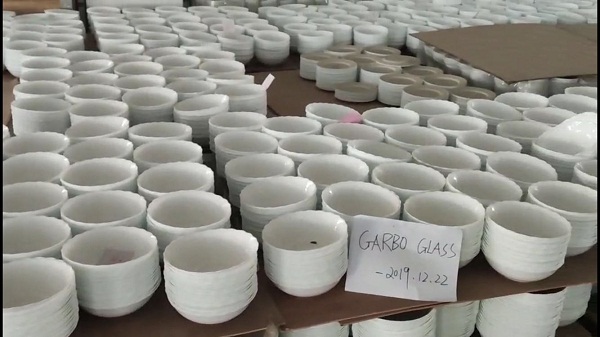 Due to the Covid-19, Canton Fair is canceled so we can't present you our 2020 new designs but if you follow us on your website and social media, you will see them all and submit from us for usual promotions. So here comes the biggest discount and promotion on the 58PCS opal glassware set which is very popular in Sudan, Egypt, Turkey and Algeria markets. If you are involved with these markets above, you would not miss this one!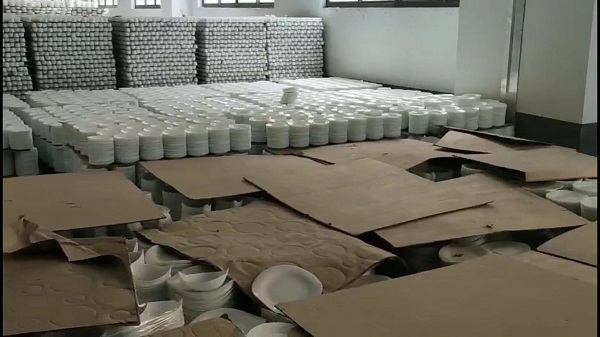 It used to be $16-$17 a set, but we've got the huge discount ever for now, which should last one month only from when the Canton Fair is supposed to last. You could select any decal we have so far, for 1 decal design in a 40ft container. Discounted offer can be $15 a set now, if you need 5 containers, we could make it $14.85 and if you could add it up to 10 containers, well $14.7 a set here you go! We have already shipped 20 containers to Sudan so far, for white opal glassware 58pcs. Black version will be on very soon!