Pulished on Apr. 23, 2020
You can make a meal at home, seems like Michelin, only have two main reasons that your good cooking and the good-looking dinnerwares.
In our rich experience on tablewares, we summarize 4 different styles for your reference.
Ins fresh Style
Generally speaking, this style is mainly based on plants and colors these factors.
Putting some macarons, fresh fruits and vegetables, plants on the plates, it looks more wonderful.
About this style, you can choose porcelain material and opal glass material, which seems smoother and more high-end.
Because the quality of porcelain is better than that of stoneware.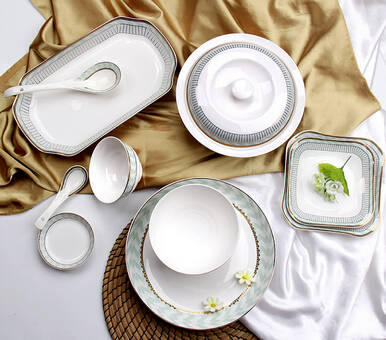 And opal glassware is lighter and smoother than normal glass.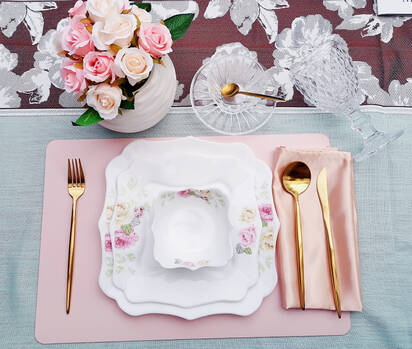 European modern simple style
Good-looking tableware, left more white dishes, can instantly make the food look a lot more advanced.
Simple designs will let you feel very simple and elegant. If you match with some luxury stainless steel cutlery set on the table, it seems you are eatting in the high-end restaurant, very emotional and generous. It will be a perfect dinner. You can arrange such a dinner at a party or on Valentine's Day, and you will certainly get praise from your guests.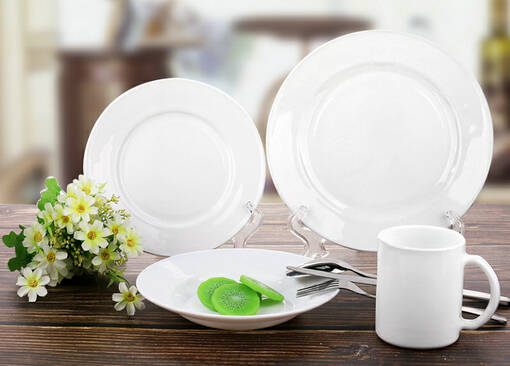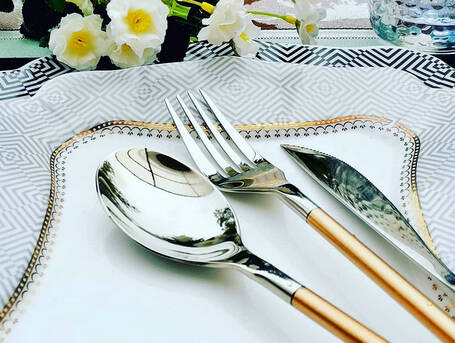 Middle-East luxury style
It is with gold decals to show its worth and luxury, which is very suitable for the high-end markets.
It is very popular in Middle Eastern countries, such as Dubai, Iran, etc.
Tablewares are always with gold rim and gold designs to show the owner's status. You can pick some dinnerwares with gold designs, such as water cup and wine glass with gold rim, ion-electroplated gold colored tablewares. It seems like a royal's dinner.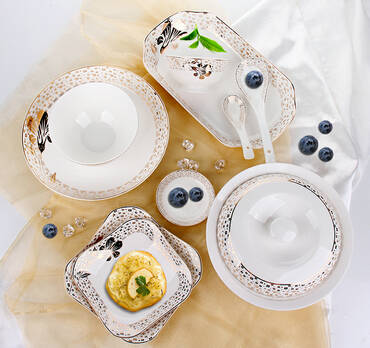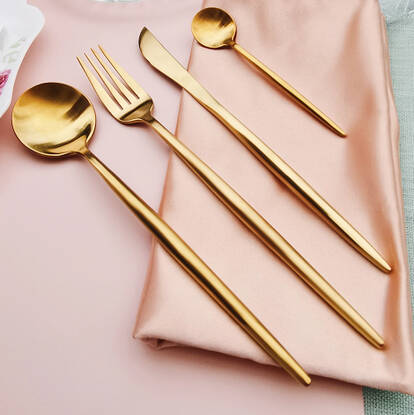 African Flowers style
The theme of designs are natures and applied to many different flowers or plants with bright colors.
For example this 58pcs opal glassware dinner set with rose design, looks very nice.
When you see the flowers design, you will be more appetite to enjoy your delicious meal.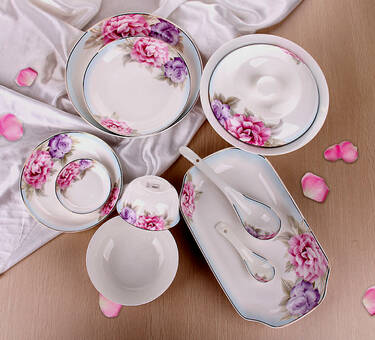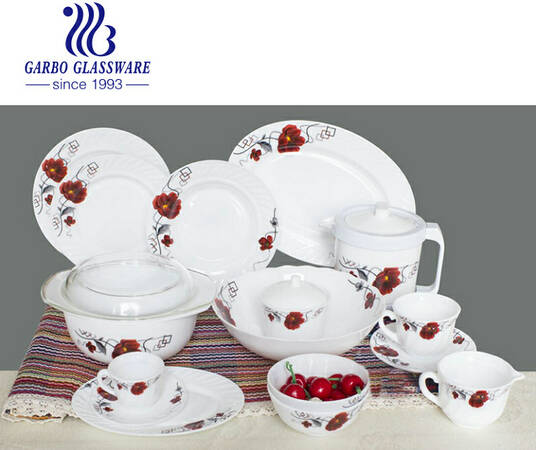 In a word, a perfect dinner should have a goodlooking dinner sets and healthy cutlery sets, fancy water cups and wine glasses, beautiful flowers to decorate the table. When you prepare well these things, also with your delicious meal, even if you have dinner at home, it also likes eatting at the high-end restaurant, even warmer and meaningful. Any requirements on glasswares, pls feel free to contact Garbo Glassware, we will be your best partner.