Pulished on Sep. 17, 2020
As we all know, today's products are updated very quickly, not only for electronic products but also for glass products. Except for some classic style glass cups and glass bowls that will not easily become outdated, people always want innovation, especially in post-processing, and want some new styles, unique designs, ideas that no one else has. Our Garbo company is committed to thinking about what customers want and providing them with their needs. So on the premise of ensuring that customers just need it, we will have new designs every week, such as new glassware styles, or new decal printing designs for cups. Our company has a professional team composed of 10 designers, enough to provide you with professional first-class services. Next, I will show you the new design made by our design department this week.
1. New and unique designs of glass cup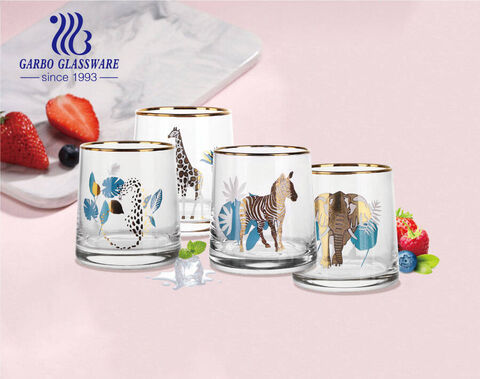 In recent years, this kind of cup with gold on the mouth has been particularly popular. On the basis of guaranteeing the gold on the mouth, we have made innovations in the decals on the cup. You can see how novel our decal design is, and I think you have never seen such a similar design. We sketched the wild animals on the African plains and made them come to life. I believe you can also directly see how vivid and high-end this decal is. With gold, it is particularly luxurious. In addition to making a similar design for this cup, we also have other styles with the same design. And, in addition to wild animals, we also made a starry sky design. You can check the pictures below, I promise you will love them.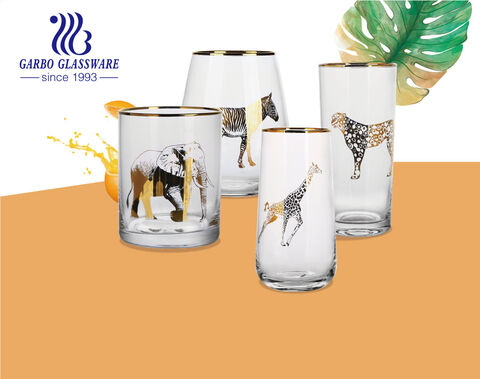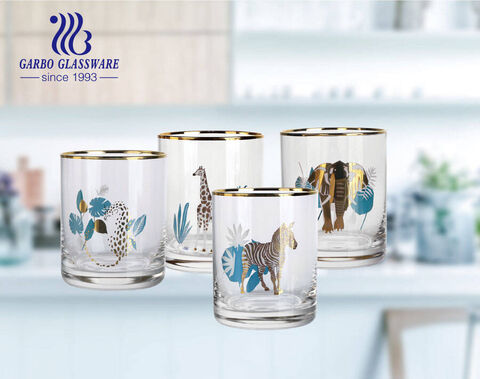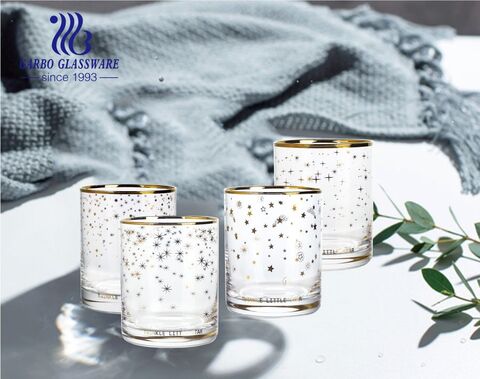 2. The hot-selling Amazon stemless wine glass

I think you are no stranger to this cup. You must have seen this cup on Amazon, or maybe the cup you use for drinking water is this one. We usually call this glass stemless wine glass. This cup is often used to print some couple text, because this cup is very suitable as a gift for your significant other. In response to this situation, we have also made relevant designs. You can take a look at the following designs. What do you think?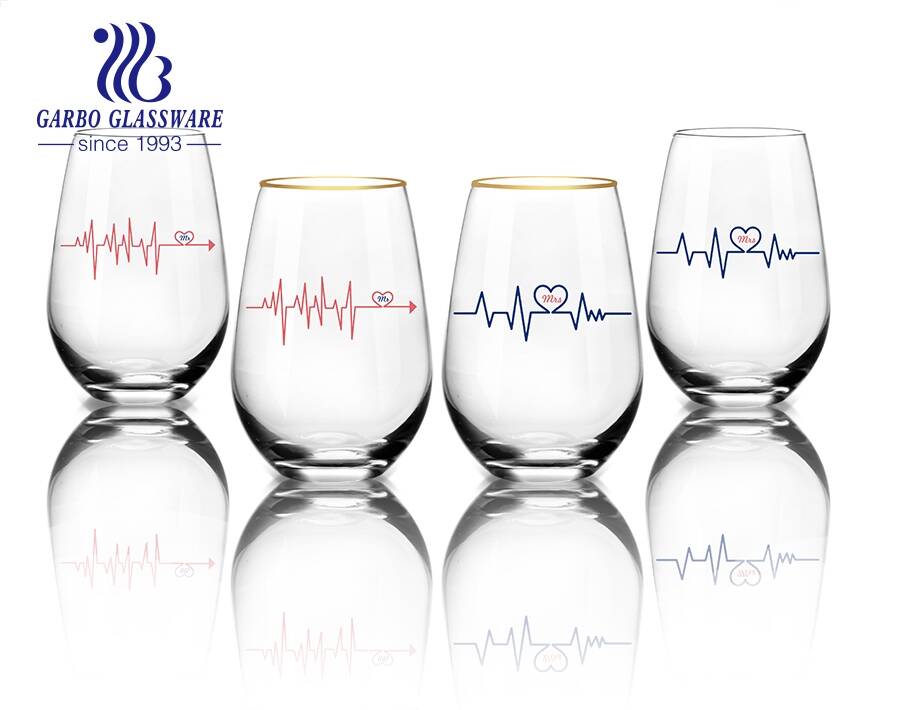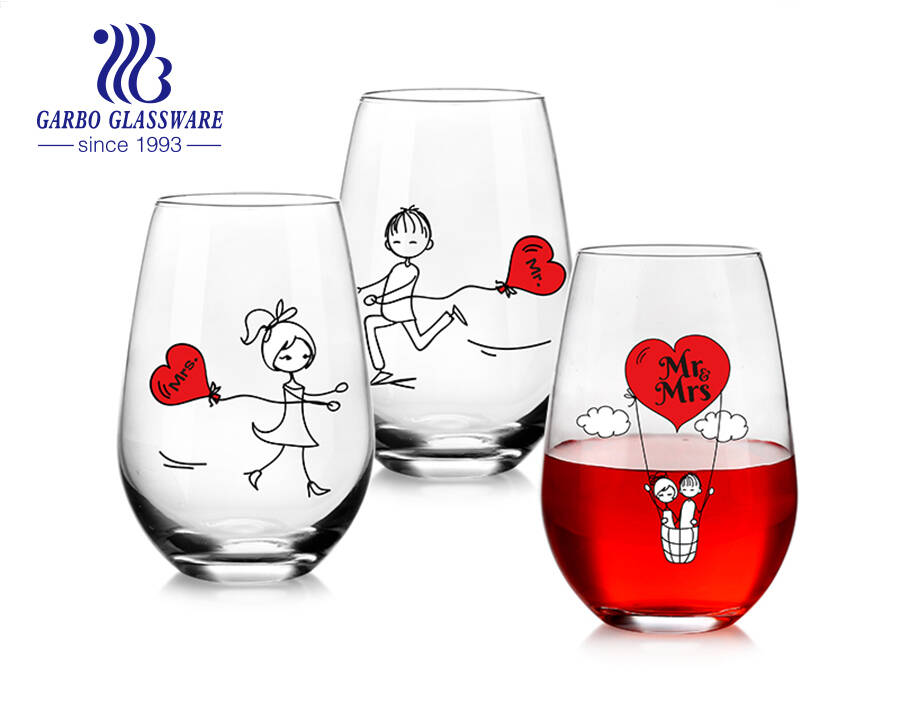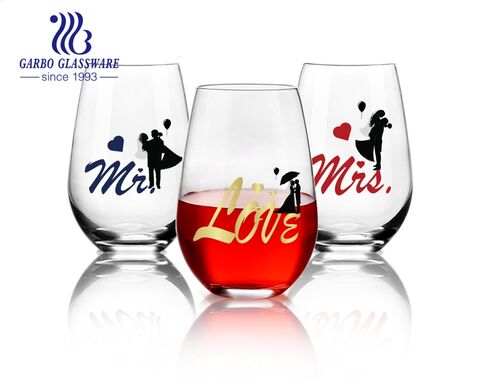 In fact, if you like these cups but do not like these designs, we welcome you to express your ideas, and our designers will turn your ideas into reality. Or, if you want to design on other style cups, you are also welcome to tell us, and we will serve you wholeheartedly. Then, if you have any questions, please leave a message or leave your email address, and we will have dedicated staff to answer your questions.