Pulished on Sep. 11, 2020
Nowadays, when you go shopping via amazon or supermarket, you will found out that the opal glass dinnerware always occupy the Top 3 selling chart.

Below the advantages for opal glassware.
1.Opal glass tableware not only has stable performance, high hardness, smooth and easy-to-clean surface, but also has superior surface decoration performance and continuous improvement of thermal shock performance.
2.The opal glass tableware has a simple and fashionable design, and looks very nice with any dishes. The smooth and non-porous texture not only looks comfortable, it is not easy to breed bacteria.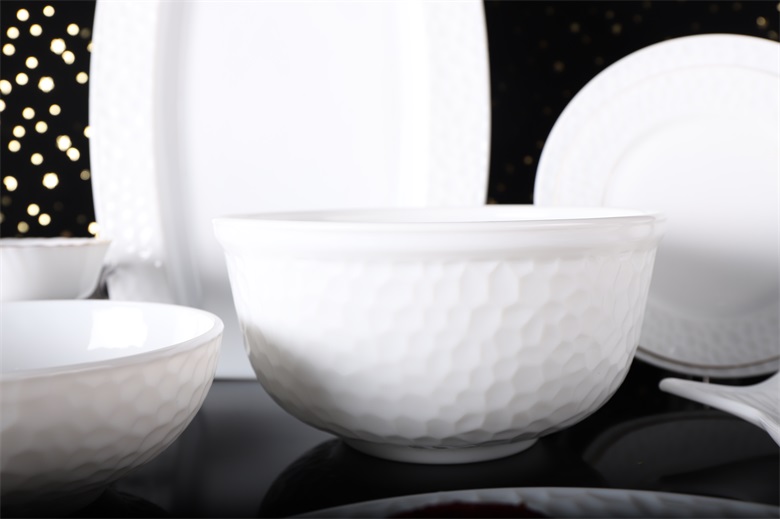 3. The opal glass glass material is light and not heavy. In terms of light transmission, you can see the light and thin feeling like jade.
4. The impact resistance of the opal glass edge and bottom is stronger than ordinary ceramics, which minimizes the chance of injury to the tableware that should be broken by children.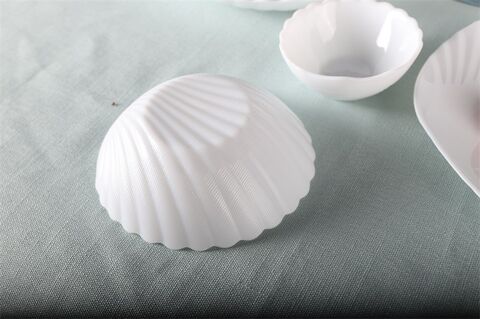 5. White jade glass tableware has stable performance. It can be directly put into the oven, microwave oven, etc. to heat and cook food, or directly put into the refrigerator for refrigeration and freezing. Compared with other tableware that is not resistant to high temperature or status, it has a wider range of functions.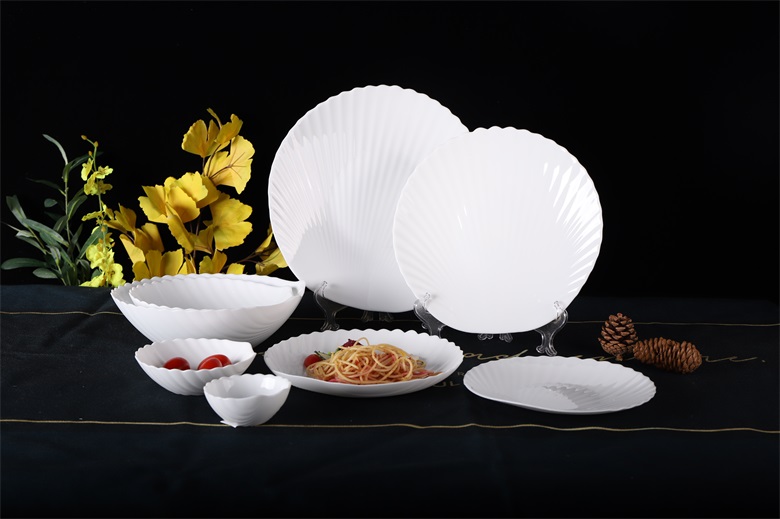 The tempered glass opal glass can be safer , more durable withs smooth shining surface, dishwasher safe and microwave safe, with more than 2-3 times shock resistance than the normal opal glass without tempered processing. The edge of the opal glass dinnerware has strong Shock resistance comparing to the ceramic tableware. The craft of the opal glass dinnerware has Integral molding and always without any Pinhole.
Opal glass dinnerware is microwave safe, oven safe and can be reach the healthy standard of the CE Standard.Heat resistance can be reach 130 ℃ temperature difference,which proves it can be storage d into freezer and be safe in oven.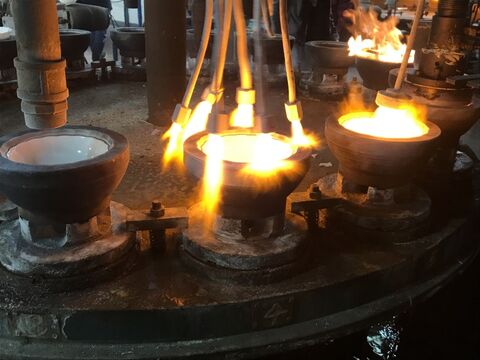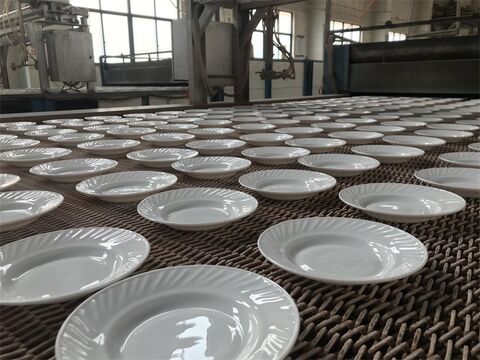 Raw Material is lead free and more easy to clean. For the color, can be plain white, black or added the decal printing onto it. More designs or engraved pattern are available for your choice.
Garbo design team specialized in study the market and release the new special design for the decal printing, which makes opal glass dinnerware more special and unique.It can hep you bit your competitor in the crazy market .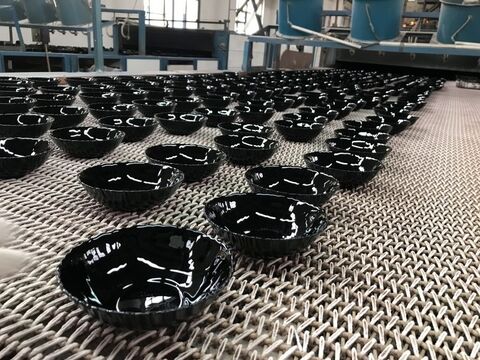 After knowing the advantage of the opal glass , now we would like to recommend you the most popular opal glass set to you.
1.Plain white and black classical 12pcs coffee tea cup with saucer set. Of course, mug and saucer can be with printing decals. Yourown design brand logo decals is available to added to opal glasses.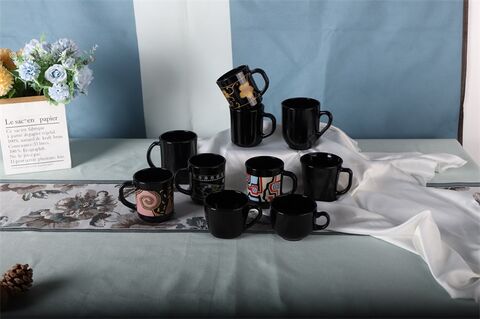 2.10pcs Opal glass dinner tableware set.
3.28pcs Opal glass dinner tableware set with new design decals
4.58pcs Opal glass white or black color with decals, mostly is popular in Asia and India , Africa Market
5.66pcs Opal glass white or black color with decals.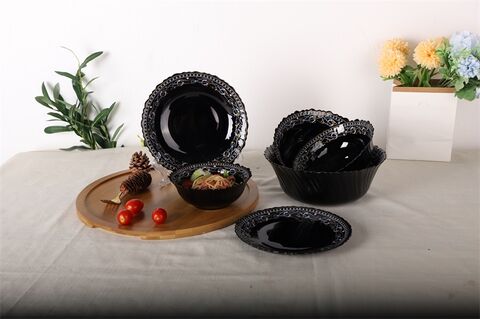 All the above package set can be change the quantity of the set. Garbo glass select the high-quality pure silica, porcelain ore, and various precious natural crystal ore materials, which are melted at a high temperature of 1500 degrees Celsius and cooled to form. It is stronger than ceramics, impact-resistant, corrosion-resistant, and not easy to break.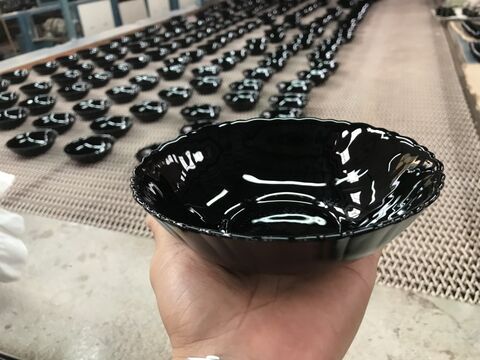 Garbo design team will keep updating the new releasing design according to the market response and clients' demands to meet all the needs.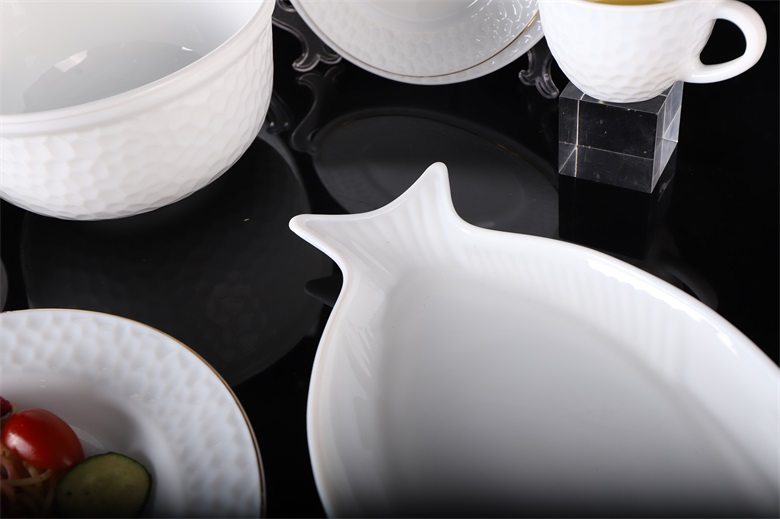 Crystal clear, stable performance, jade-like texture, high-temperature resistance, suitable for heating and cooking food in microwave ovens and also suitable for refrigerators and dishwashers, with a wider range of functions.The smooth and non-porous texture not only looks comfortable but is also not easy to stain.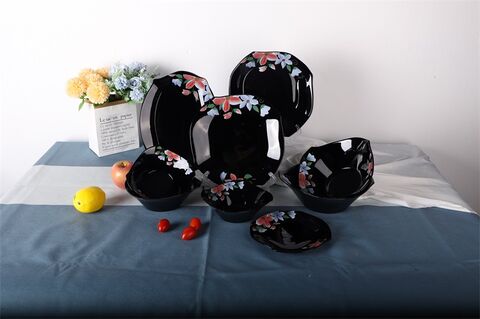 If you don't like the above recommendation, pls feel free to contact garbo team to make yourown design and customized products.