Pulished on Jul. 01, 2020
Garbo Glassware's daily online shows
Due to the covid-19, spring Canton Fair in 2020 was canceled but Garbo Glassware made a great achievement as well on the online Canton Fair platform during 15th June to 24th June. We did a great job there because we had a better chance to present all our sample rooms.
Besides, we also found that online show on Facebook was very good to show to more audiences and clients because there is not any limit like the way online Canton Fair does. It can be very easy for everyone in the world, who is interested in glassware and tableware that we launched lately in 2020. From our online shows on Facebook, you are free to leave your comments about our job, our products and our lovely colleagues.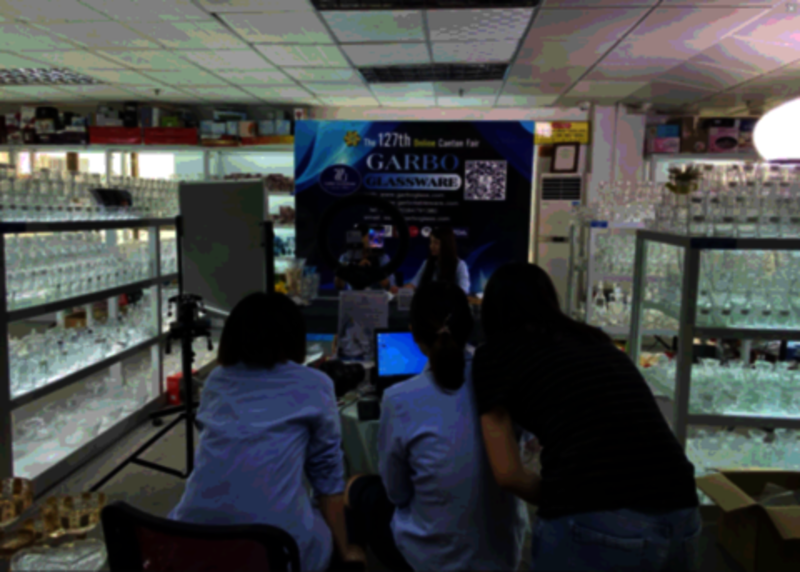 On Facebook, Garbo Glassware and Garbo Tableware teams will be doing live shows twice a week. There will be a topic for each show, from which you are going to see all classic, popular and new design products. Meanwhile, we will be presenting different packaging methods in front of the camera, and showing real functions according to the products.
Since the online Canton Fair show was over, so you could follow us on Facebook for further interesting online shows. About the show time, every week day afternoon, China time. Sometimes it can be morning China time, but anyway you will see it if you follow us on Garbo Glass Facebook or you could watch the playback if you miss the live show or our time is not appropriate in your time zone.
Except the online Facebook show, we have digital catalogues in which all of you may be interested in. We can't present all the samples we have during the show because some of them are too heavy or too small in front of camera. But you could just contact us from the show or any method to reach to us for our full catalogues.