Pulished on Apr. 24, 2022
Garbo is a professional glassware and tableware manufacturer, major in different kinds of items, ranging from glass cup, glass mug, glass bowl, glass jug, glass stemware, glass plate, glass candy jar,glass vase, glass bottle , stoneware, ceramic, porcelain, stainless steel cutlery etc.

Better glassware, better life. This is ture. The beauty of life lies in the details. When we see flowers blooming by the roadside,when we find out that the wheather is very nice at the first moment when we wake up, when we see a beautiful and interesting design whisky glass while drinking.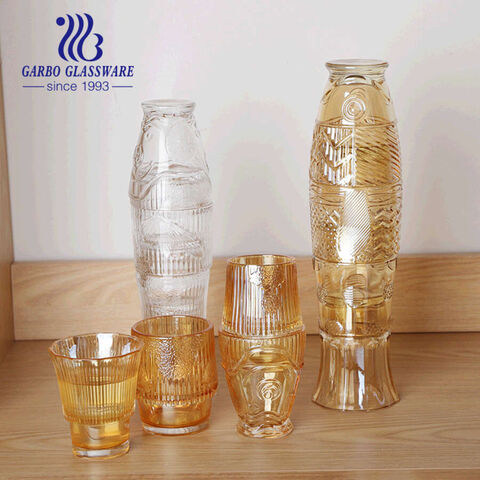 The above fish serie whisky glass is very charming and interesting design, firstly we can see, it is a fish shape combined with 4 whisky glass, we can stack several cups together or storage them separately. Each cup is with shape of a part of the fish and with different capacity. We use high white quality soda-lime glass for it, so when customer pour whisky or water inside, you can see it looks very shinny. Some markets may like items with ion plating, with this effect, the cups will be bright and shinny.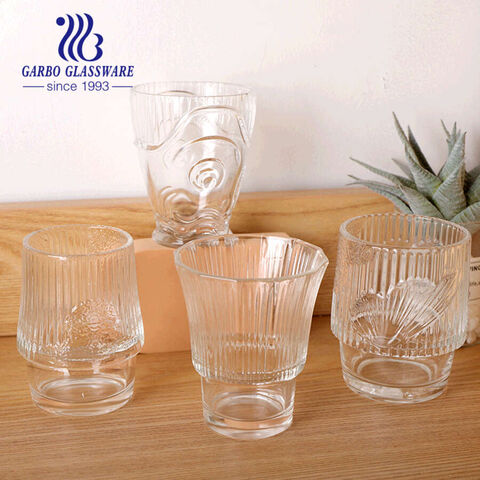 We have the clear fish serie in stock, therefore if customers want to place small or trail order, it is welcomed. The usual box is color box with handgrip, it is perfect for home/store/super market/restaurant/hotel/bar/KTV etc. We have got strict quality check during and after production, can also accept Q-check from customer. With stock items, the delivery time will be very quick.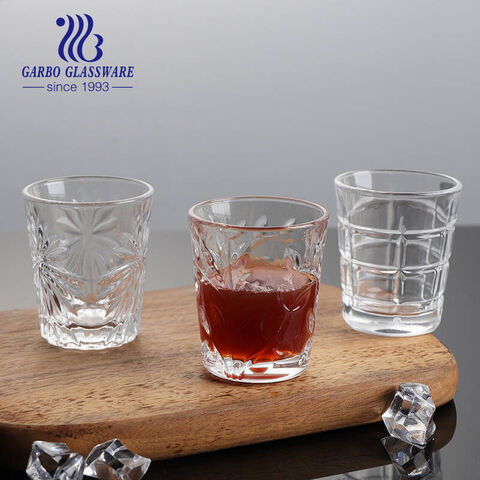 These 3 cups above are produced in mixed mold, mixed mold is one big advantage of Garbo. Because Garbo is supplier who always wants to fill customers need. We have opened many mixed mold and have developed a large market of mixed mold items. These 3 are shot glass with engraving, it is good for supermarket promotion. During this time, we offer big discount, it is high time for purchase.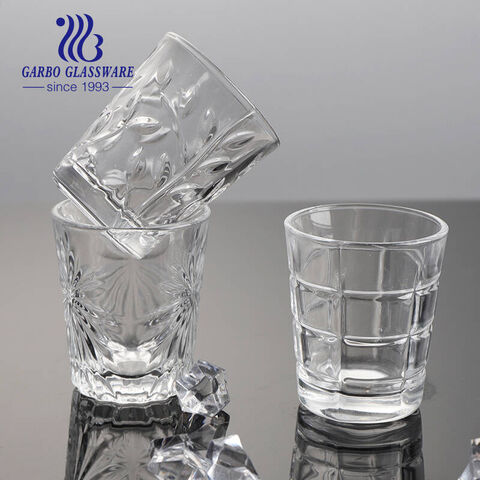 Do you have any of the above products? If not, hurry up to keep up with the trend and buy it.
We at Garbo, offer not only top grade-A quality glassware, but also provide top of the line customer service along with our 1-Year no questions asked warranty policy which you won't get with other brands that sell glassware supplies!!