Pulished on May. 11, 2022
Recently we Garbo Glassware have launched a brand new series of hand painted designs on our 11oz whisky glass cups which had already been exported to worldwide markets since years ago, which stimulated another hot sale trend and promotional inquiries on the handmade painting post processing craft from our clients.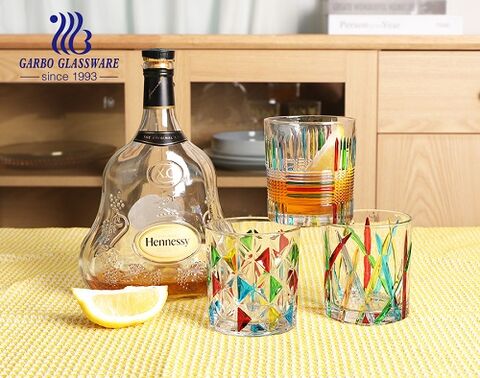 The very first attempt to launch this new idea was by the end of 2021, when our designing colleagues found new inspiration on Milan household exhibition, where there was full of vintage style factors and customization for low MOQ small order gift products. So why not let's try our own Garbo Glassware product line with that concept from our regular in stock inventories that are always available for prompt sale.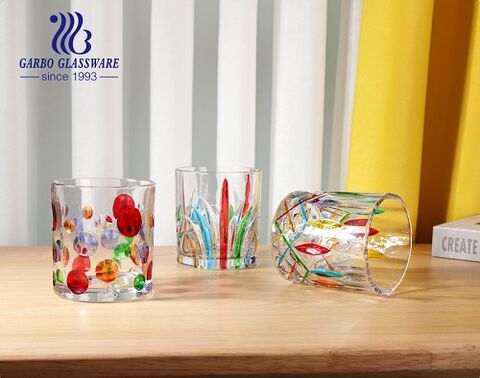 It's been a few months since our first shipment of these hand painted whisky glasses to especially Europe and America clients, including wholesalers who purchased by containers and Amazon retailers as well. Now everybody is glad to see their feedback on our exclusive whisky glass cups, so let's share them to you today if you are looking at our website and you still have any concern on our any of our products list here at this moment.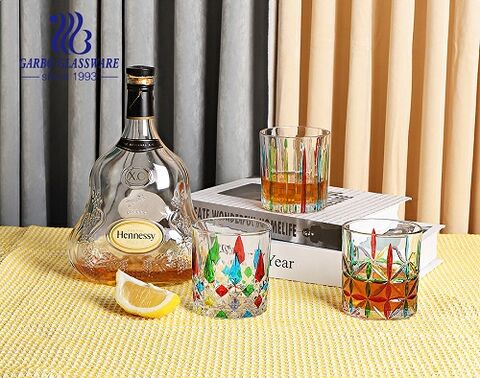 Glassware and barware wholesaler from Italy sent us feedback:
Thanks for every hard work from Garbo Glassware team and it's been a pleasure to work with Garbo International team again. The container was shipped out much earlier than we had expected, what surprised me the most was that Garbo Glassware Company are so strong with international shipment that they helped me a lot on finding a trustable shipping forwarder with competitive freight by 10% lower than market standard to Europe. The glass products came in all brand new fine condition; we are planning on second order very soon and stick with Garbo.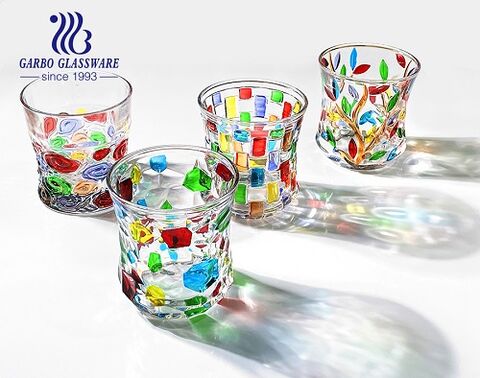 Amazon gift products reseller from the USA sent his compliment by email:
Very impressive! You guys did not delay my shipment at all even there was a lockdown for 2 weeks in your factory area. My goods were packed perfectly well by pallets LCL shipment even though we did not order much like your wholesaler clients do. The glasses were tested well by dishwasher at my home, nothing changed on the hand painted color parts at all and I believe it will last for a long time. By the way, the gift boxes your team designed for us are pretty good, fancy one!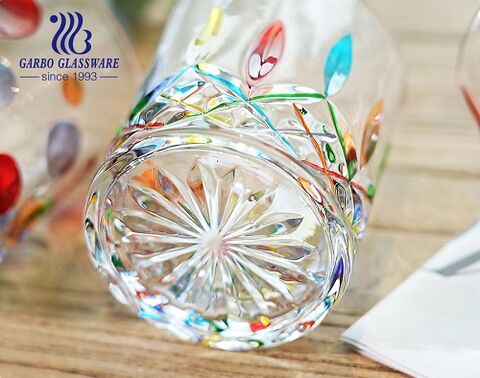 Chain store supermarket client from Germany gave his comments:
Fantastic handmade painted whisky glass cups! Thanks for your professional recommendation and competitive price as well, we are very satisfied with this batch of whisky glasses. The embossing designs are regular as the one we've been purchasing but the most beautiful part is the creativity on coloring the embossed parts, which increased much the value on our retailing sales and ensured everything concerns to food grade contact after testing under LFGB standard in Germany. We will definitely purchase another container soon but mixing more embossing designs, hope it's workable with Garbo Glassware.