Pulished on Jan. 05, 2022
Garbo International Company is the largest glass distributor in China. We have our own factory, warehouse, foreign trade team and designer team. On the way of exploring glassware, we have experienced almost 30 years, and have enough experience to assist you in handling your orders and after-sales service issues. At present, the most popular product sold by our company is the ashtray. The design of this ashtray can satisfy you both for putting cigars and cigarettes.
We have square ashtrays, round and irregular ashtray designs to meet your requirements for various shapes. At the same time, our ashtray can be designed in different colors for you. With the post-processing proccess, we can spray color or electroplating ashtray to meet your requirements. The electroplated ashtray is very high-end one, when the angle is different, the color you see is also different.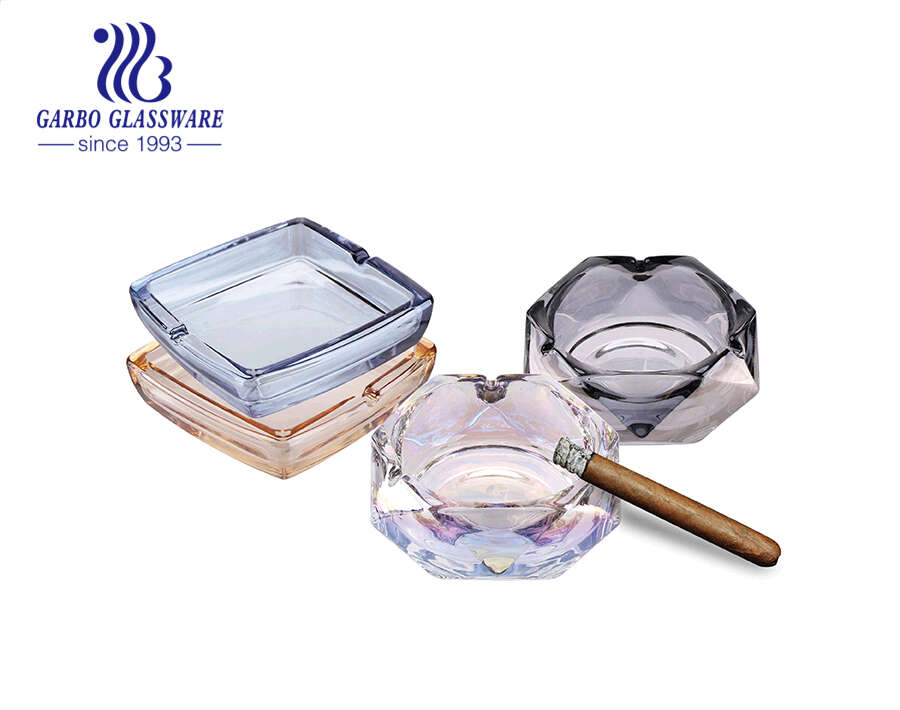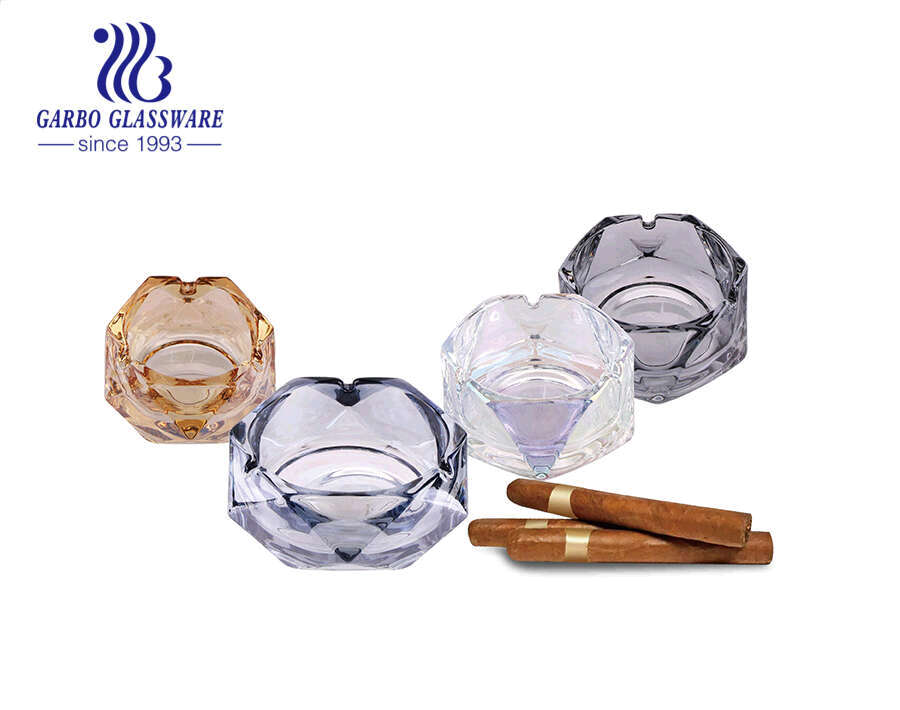 This ashtray has many advantages, it can be used in daily or office:
There is no doubt that the design of the glass ashtray is an artwork that you can have a different color visua with different angle.

If you don't like the color, we can change the color of the ashtray for you, such as amber, purple, green and others.

The glass ashtray holder is made by high-end glass material, which is smooth, shiny, stable, firm and easy to clean.

The design of the glass ashtray holder is easy to use, because we have customized a good depth and 3 placement slots to ensure more convenient use.

We can also customize the color box for you, which you can present to your friends and parents because it is a beautiful and practical ashtray.

The design of the glass ashtray holder can be used as decoration in important events such as banquets, parties, weddings, and homes.

If you want to customize the packaging, we can customize the packaging for you according to your ideas.

This ashtray is designed with a certain weight and is very convenient to move. It can be used in cars, offices or homes.