Pulished on Dec. 31, 2021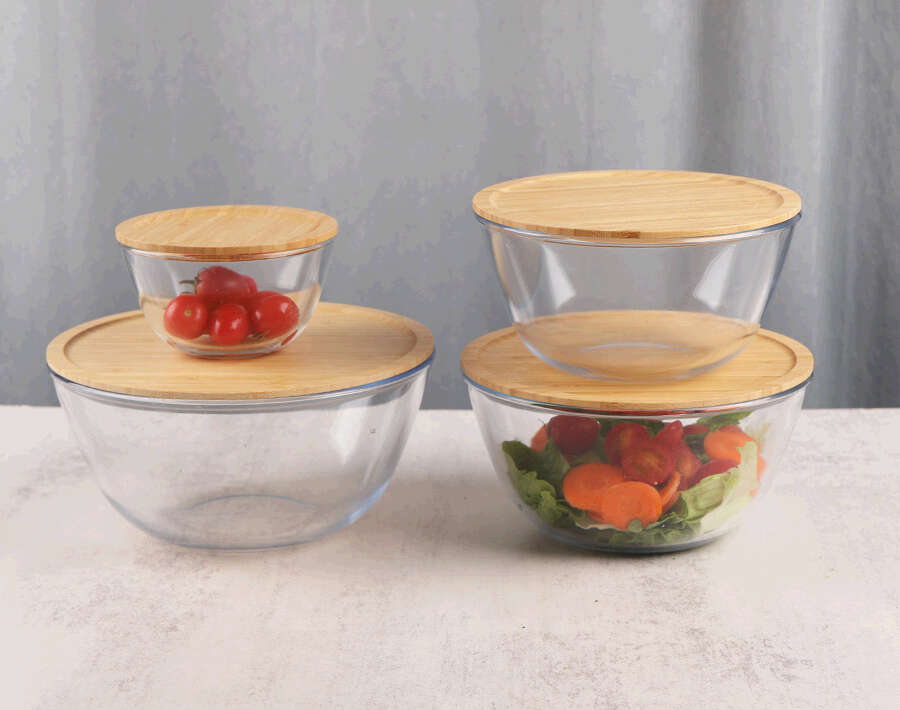 Introduction for Garbo Glass multi-functional Bakeware
1. Set of 4 size high borosilicate glass salad bowls with bamboo cover, It have 430ml,1500ml,2000ml and 2600ml.
Bamboo cover also can be used for cutting board.

2. Oval shape high borosilicate glass baking dish, we have four capacity ranging from 700ml,1600ml,2200ml and 3000ml.
Covered with bamboo cover which can be used for cutting board with ear.
It's very useful for bareware in Kitchen

3. Set of 4pcs pyrex rectangular shape glass baking dish with bamboo cover.
We have four size: 1000ml,1800ml,2200ml and 3000ml. Rectangular shape bamboo cover is very suitable for cutting board.

Below are some pictures for combination set for family home usage.