Pulished on Jul. 04, 2022
We usually introduce some conventional glassware, today our theme will introduce the luxurious glassware-Rhinestone Diamond Studded Wine Glasses.
On some solemn occasions, when we set up the venue, we will carefully prepare some high-end and luxurious items to decorate, such as some crystal decorations, beautiful tablecloths, exquisite dining tables and so on. We have launched a series of new luxury decorative mugs this year for your reference. Take a look at the following introduction:
1. The first one we want to introduce is Rhinestone Diamond Studded whisky glass, the cup is made of human blown glass in high quality, the wall is thin but hard, transparent and flawless, without any bubbles, the bottom is thick but the weight is just right, used for Perfect for spirits such as whisky. The key point is that we make a diamond inlaid style with the cup body to create a high-end effect. It can be seen from the picture that the inlaid diamond chain can be gold or silver, and the color of the cup can also be selected. You can see the picture below if you like it. Which one is it?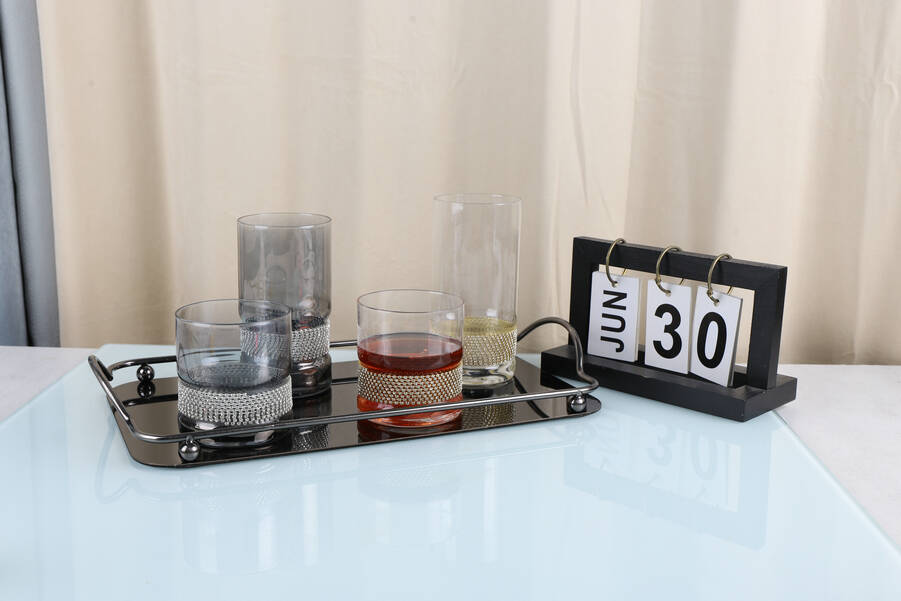 2. The second one we are going to introduce is also the Rhinestone Diamond Studded style, but the glass used is the goblet series. We also use human made high quality wine glass which in classical shape, including red wine glasses, champagne glasses and other styles. The diamond-encrusted design is made on the middle handle part. When holding the goblet, the diamond part will be on the hand and sparkle under the light and red wine.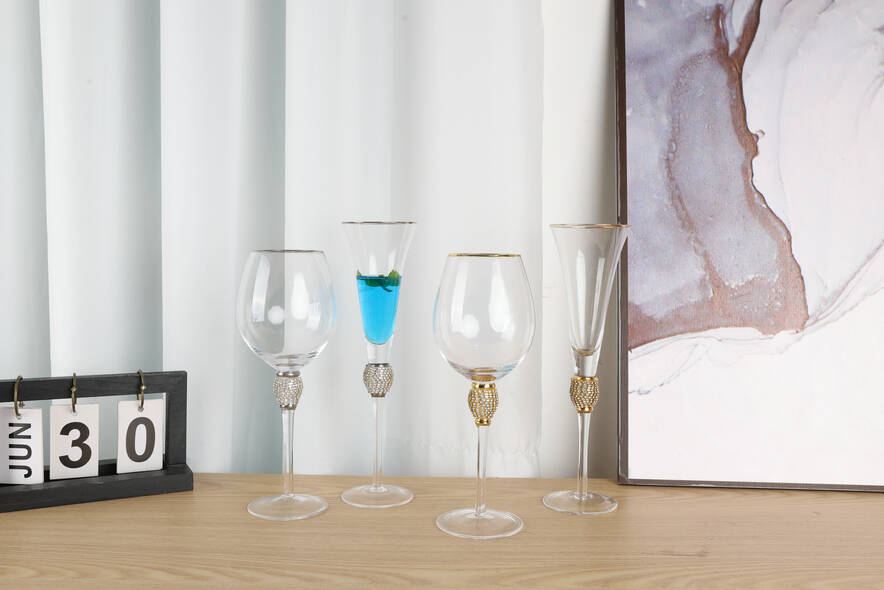 3. The third model we choose is a cocktail glass, which is also suitable for use in bar scenes. In some high-end club activities, isn't there a sparkling glass that attracts attention? It can be seen that the upper part of the cup is also very simple and advanced. We made the lower handle part very large so that it can stand stably, so the diamond inlaid area of this part is relatively large and it looks more luxurious.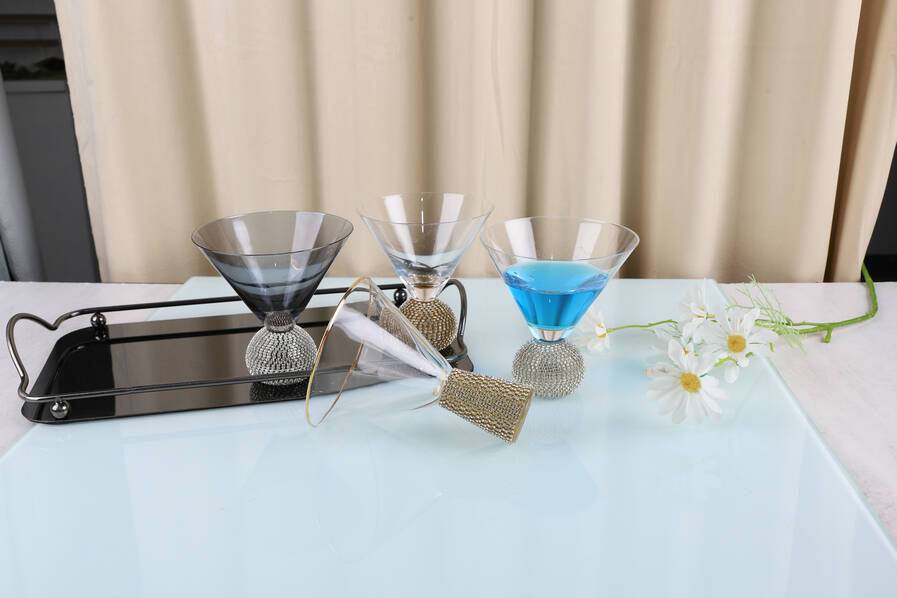 This type of product is very suitable for high-end dinner parties, high-end restaurants, wine tasting parties, music festival parties and other grand occasions. A sparkling cup in your hand will make you the object of everyone's attention, if you are interested Contact us and we will give you the highest quality assurance.