Pulished on May. 12, 2021
Hello, everyone, here is our weekly promotion news section again. I don't know if anyone finds out that we haven't updated this column for nearly 2 months. There are two reasons. One is that we were busy with the 129th online Canton Fair in April, and the other is that we experienced a five-day Labor Day holiday. If you have been following our company website for a long time, I wonder if you are looking forward to the return of this column. Next, join me to start this promotion news.
Today I want to introduce to you all of our GARBO stock products. If you have carefully browsed our company's products, I believe you can find that we not only have innovative glass products that follow the market trend, self-developed new glass products, but also a variety of stock products. Today I want to focus on introducing our stock glass products.
GARBO 15000m³ WAREHOUSE
First of all, our GARBO has a large warehouse of 15,000 square meters to store our stock products. Among them are some well-known international brands and well-known brands in China, such as Luminarc, Libbey, G-Horse, DIAMOND, DELI, and so on. If you are a specialist in the glassware business, you must hear about these brands.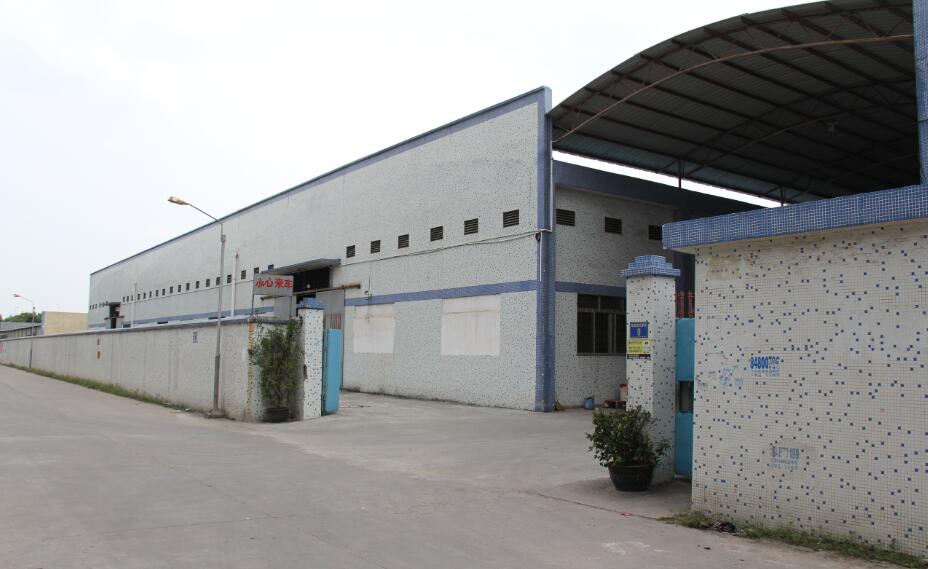 DIFFERENT STOCK GLASSWARE
In addition to some well-known brands, we also have a variety of stock products, let me introduce them to you one by one. You can also directly look at the pictures I attached, I believe there must be a style you like.
Hot selling borosilicate pots with lids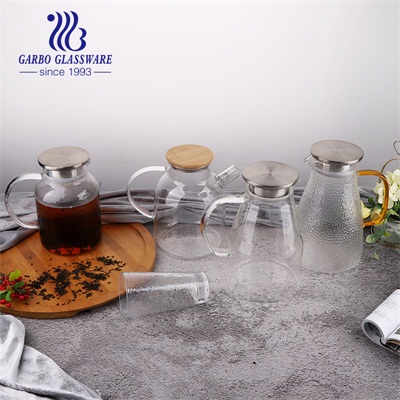 You can see from pictures that we have many different designs of this kind of borosilicate glass pots with lids. And these designs are very popular recently, like hammer pattern designs. Borosilicate means you can pour hot water into them, and they are safe. Because as usual, the normal glasses can only bear the water temperature from 0℃ to 60℃. And they are in color box pack, even they are stocks.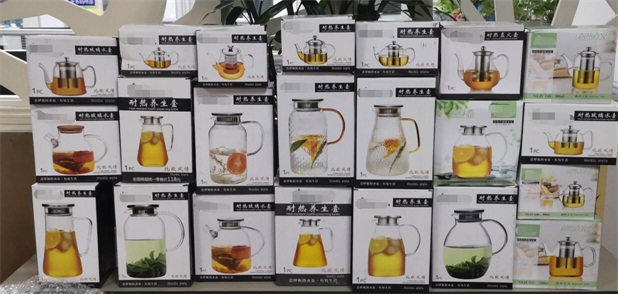 Classic stemless wine glasses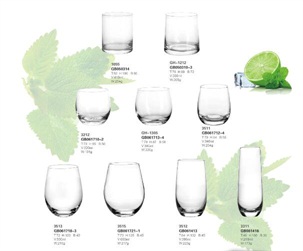 These items are high quality and machine-blown. And actually, except for these items in the picture, we also have many other kinds of classic or unique blown glass cups. They are very perfect for daily use drinking, and also very nice to order for post-processing, like if you want them with your designs, we can also do it, which will be very nice as gifts for selling to your customers.
Stackable glass candy jar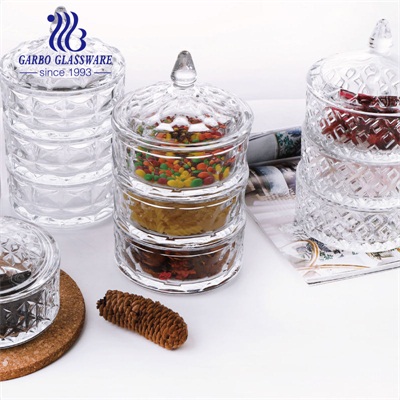 This kind of stackable candy cup is also very popular among customers recently. First, they have very nice pattern designs on the surface. And second, they can be stackable, which can save more space for your tables.
Not only these hot selling items, but we also have so many different items, because we have a 15,000 square meters warehouse, you can imagine how many kinds of products we have. If you want to see other stock items, please follow our website, Facebook, or other ways. We will post different glassware and you can receive them in time.