Pulished on Feb. 06, 2021
Hello everyone, today is February 6, 2021. This time I will give you a few special products, yes it is the wine set, but where is the special, I believe you can see from the picture above that the product introduced today is special in colors.
Generally speaking, the most common transparent glass wine sets are seen in shopping malls or online, right? Or there are different decal designs on it.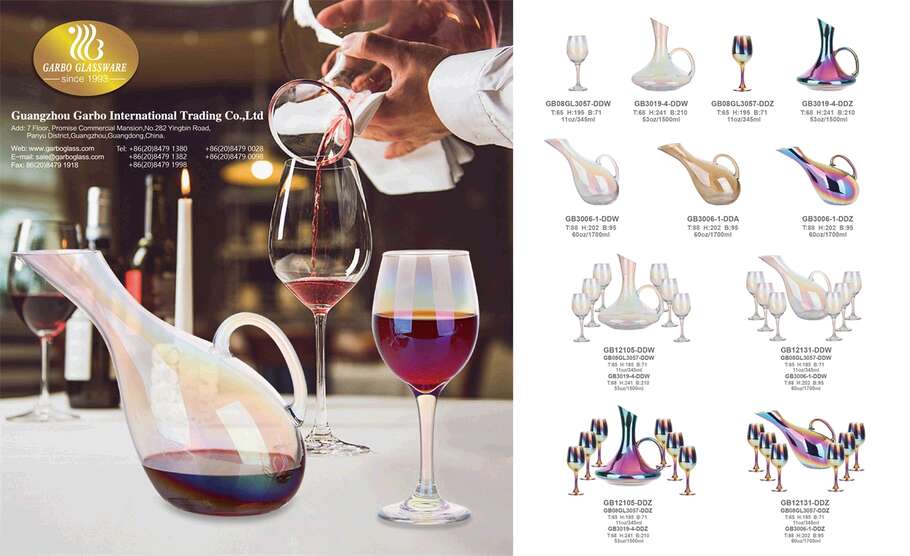 1. Different types of glass decanters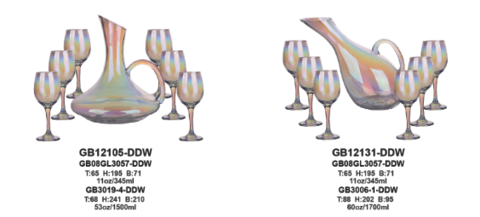 From the picture, we can see that there are two different decanters introduced this time, one is more conventional, the other is more special, and the shape is a bit like a swan, right? The similarity between these two decanters is that they both have handles. The regular one is 1500ml, and the special one is 1700ml.
2. Different colors of wine decanters and glass stemwares

From the picture you can see that we have 3 different colors, one is a light colorful color, the other is amber, the rest is actually colorful, but the color is darker than the first one. We call it anti-color ion plating. In addition, although the three colors are different, you can find a common feature, that is, they are all shimmering and brighter.
3. Glass Goblet

In addition to the decanter, there is also a goblet. This time we are matching the same goblet with a capacity of 345ml. Of course, if you want to match other styles of the goblet, we can also accept it.
Similarly, if you don't like the two decanters shown in the pictures, but as this design, we can of course also accept other styles. Whether it is a decanter or a goblet, we have a lot of different styles. If you are interested, please leave a message or email to let us know. In addition, if you just like this design and want to use it on our other glass products, we can also operate it. As long as you tell us your specific needs, we will do our best to meet your needs.