Pulished on Jan. 08, 2021
Ladies and gentlemen, it's been a long time since we've seen each other, it's time for our weekly new product promotion. The new GARBO product I want to introduce to you today is a very beautiful glass in Turkish style suitable for the Middle East market. I believe you can already feel the luxury of the cup introduced this time from the cover.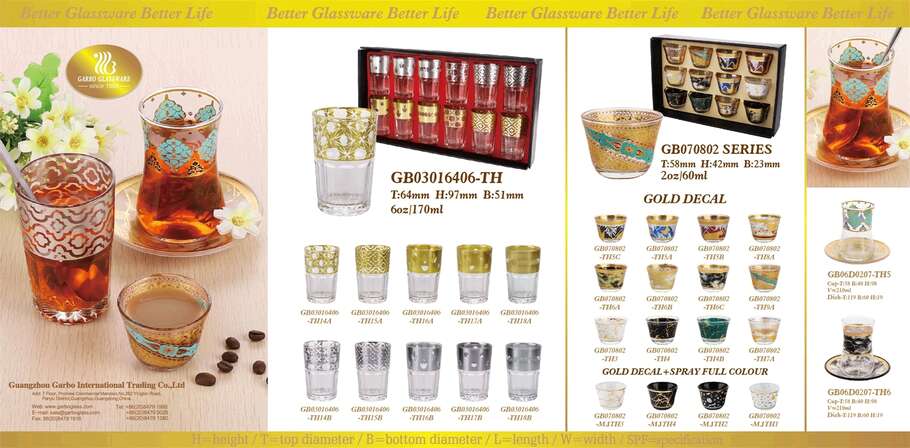 1. Turkish style small glass tea cup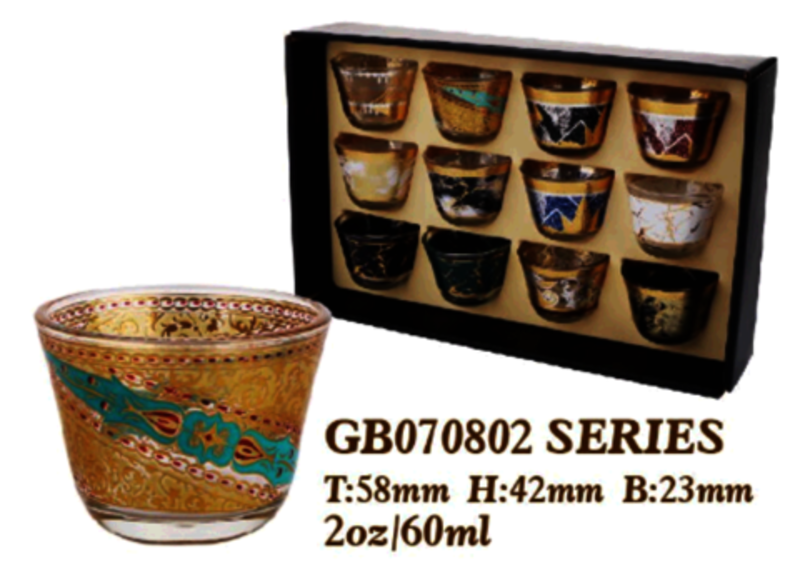 I don't know if you feel familiar with this cup. In fact, I introduced this one before, but I didn't introduce it separately. This cup is about 60ml. It is a small teacup with high quality. Before the decal, it is already very translucent. After the decal, it becomes luxurious. You can see from the pictures that our design is very beautiful, of course, if you want to make a more beautiful design, we can also accept customization.
2. Turkish Style glass teacup set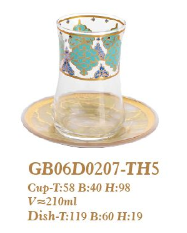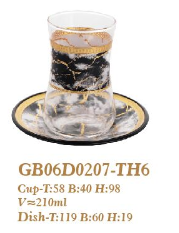 In fact, this suit also appeared in my previous article. High-quality tea cups with exquisite saucers will make your afternoon tea time more elegant. Do you like the decal design in the picture? Very beautiful, right? Similarly, if you want to do your own design, we can definitely serve you. In addition, have you noticed our packaging? Very high-end, right? If you need other types of packaging, we can also do it.
3. Turkish Style classic glass tea cup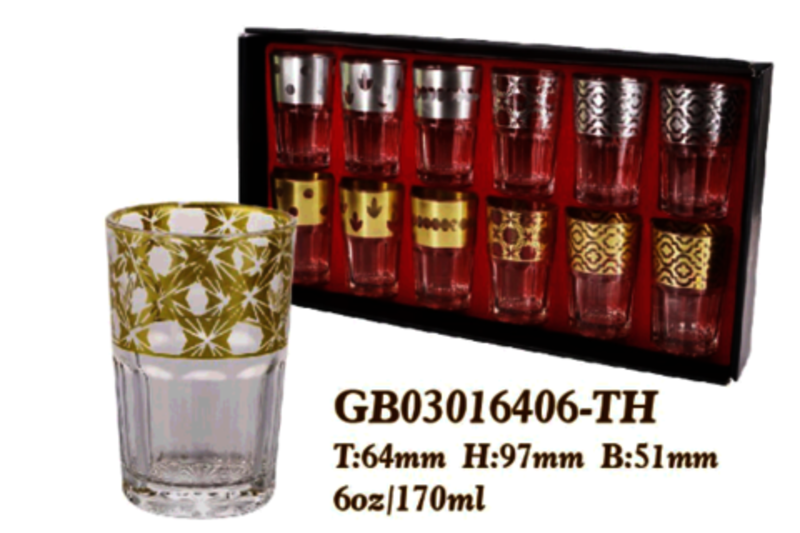 This cup should be no stranger to customers in the Middle East market, because this one is really classic. So far, we have had a lot of customers placed orders and made different designs. You can browse our product list, there is this cup. The packaging of this cup is basically as shown in the picture. If you are a professional purchaser of this type, you must know it. In addition to the packaging in the picture, we have also made silk and satin inside, which looks really high-end.
Okay, that's all for today's introduction. If you are interested in purchasing our products, please leave a message or send an email. We will serve you wholeheartedly.