Pulished on Aug. 27, 2020
Garbo's sold classic ice cream cup
In this hot summer, cold ice cream can comfort people's hearts most. Since Garbo has been engaged in the glass industry for many years, it has also bought a lot of ice cream cups. Today, following the author's footsteps, let's take a look at which classic ice cream cups Garbo has sold.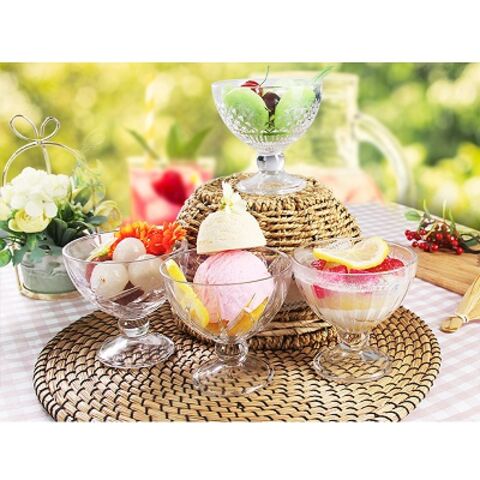 Usually, the color of the material can be adjusted according to the customer's needs-there are crystal white materials, high white materials, medium white materials, and even ordinary white materials. It mainly depends on whether customers have any special requirements for materials and colors. In addition, ice cream cups are usually packed in six color boxes or 4 color boxes. We even have pallet packaging, and pallet packaging is mainly to meet the needs of some supermarket customers. These different details are for different customers.
Next, let's get to the main topic. There are countless ice cream cups that Garbo has sold. The ice cream cups we are going to introduce now are all the ice cream cup styles that are very popular in Garbo and even in various markets.
The first one is the milkshake cup. The shape of the milkshake cup is very classic. The texture of the glass and the matching of different milkshake shapes make people feel colorful. You can see this cup in beaches, restaurants, dessert shops and even major hotels. This cup is in demand. The quantity is very large, and it is also very classic. A lot of goods are sold in Garbo. At present, we are also carrying out promotional activities, which are very cost-effective.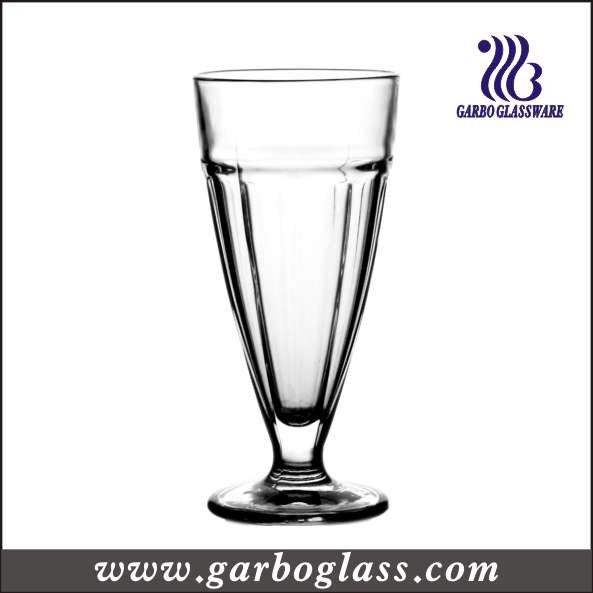 The second is the classic banana boat ice cream cup, which you can usually see in well-known ice cream shops, such as Haagen-Dazs. This ice cream cup is usually used to hold ice cream balls of different flavors, and many customers will also like this shape very much. This ice cream cup is also a hot selling item in the world, so we often keep it in stock. If you like it, it is no problem to ask us for the inventory directly.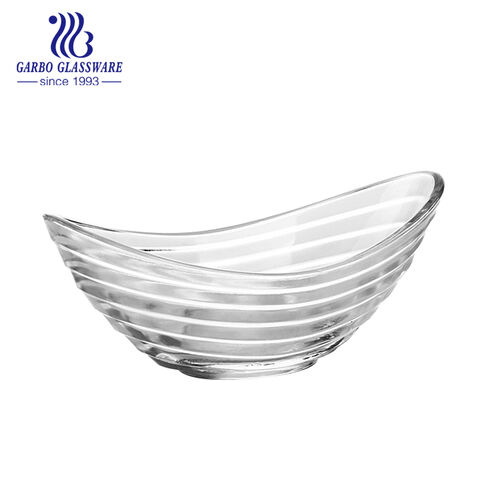 he third is the Lotus Cup, which is very popular in Turkey. Originally it was used for ice cream, but our smart Turkish client has expanded its scope of action. We have seen him use it for yogurt, fruit, etc. And our customer added a gold rim to the edge of the ice cream cup, which makes our lotus ice cream cup look very elegant and beautiful. If you also like post-processing, just tell us, as long as we can, we will satisfy our customers.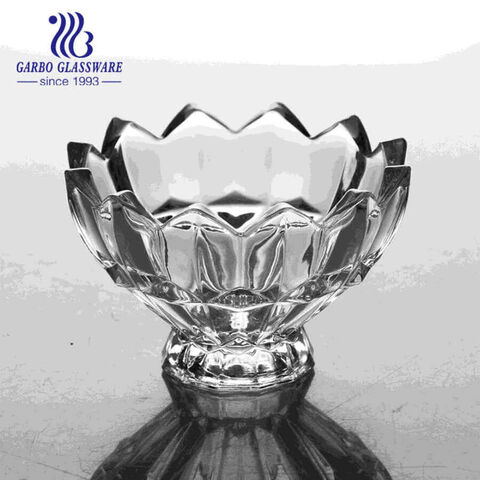 The last is the new ice cream cup that we open the mold ourselves. Its texture is unique. Let our Garbo designers design it based on feedback from various markets and their own thinking. To meet the special needs of different markets, if you also need the hot-selling ice cream cups or new ice cream cups in your market, just ask us for the catalog.
So what should we pay attention to when buying ice cream cups?
Garbo tips:
1. When buying ice cream cups, pay attention to the bubbles in the ice cream cups-not to be too big
2. Second, pay attention to choosing an ice cream cup with a flat mouth
3. Finally, pay attention to polishing problems-ice cream cups with unobvious scratches or lines are not excellent ice cream cups