Pulished on Sep. 01, 2020
Garbo Glassware have been exporting daily life glassware products to the world since 1992, according to our international exporting records, glass ice cream cup is one of the most sold glassware products because it's common used in every country/region market under any cultural background. Most of the order records show that glass ice cream cup or bowl are from massive production, which means usually 1 or 2 containers for one certain glassware model. Besides, Garbo Glassware also provide various glass cream cup or bowls with latest in stock inventory, which you could get it from us anytime and we keep updating the in stock status weekly. You could just select whatever glassware products you like for your market to mix a full container or even less container loading.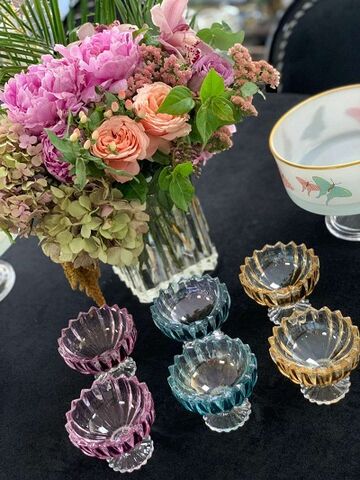 For large volume exporting and importing glass ice cup to our clients, they usually run a main business of glassware or tableware products as wholesale distributors or importer. For this case, they would not combine too many different models as a mixed order, but basically a full loaded container for 1 or more hot sale glass ice cream cup or bowl with their own packaging methods to promote their own brands. Another case like this is chain supermarket importer with their special requirements for delivery and especially a promotion period, such as glass ice cream cup for summer sale. Both of the clients above would prefer mixed moulds glassware, which is Garbo Glassware are really good at, by designing our exclusive embossing 3 or 4 designs that are totally different but somehow similar that would be loved by everybody in a certain market. Thanks to Garbo Glassware's professional designing team and our professional marketing department colleagues who travel all over the world in order to discover new elements for our glassware products.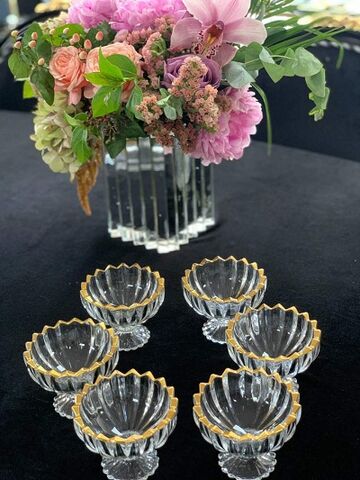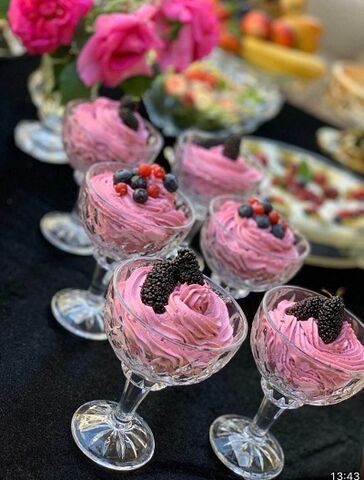 For those whom import mixed glass ice cream cup or bowl, they usually sell it as small wholesale by various models or maybe retail in their own homeware shops. This could be interesting because we can always receive feedback and product photos from our friendly clients by showing different usage situations that we would never expect. This is so amazing and grateful to see how well our glass ice cream cup or bowl is used for creative ideas. For us Garbo Glassware who are doing so many different glass products, that sometimes we might just limit ourselves in telling a good story on a specified glassware product, such as the glass ice cream cup that we are talking about today. The first reaction that comes out of our mind when we see a glass ice cream cup or bowl would be, that this product is definitely used for ice cream and dessert serving. But is can also be used for decoration, snacks, nuts, dried and fresh fruits serving or even just simply a gift with exquisite packaging, or even ashtray for cigarette.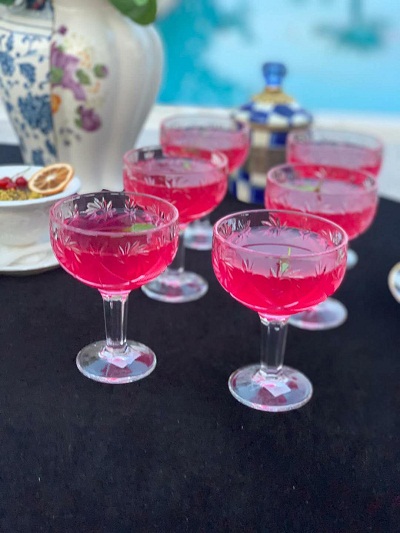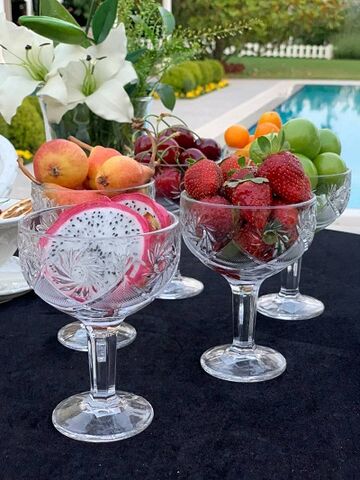 But no matter how our glassware products are used by the final consumers, we'd be happy to browse those lovely photos and we'd like to receive as many photos from you as possible taken from all kinds of different applications especially something out of our imagination. We would be much appreciated and gathering more inspiration from you all to develop brand new and more creative products for your market.