Pulished on Feb. 25, 2022
Popular glassware peoducts recommended for the Ramadan
The Ramadan 2022 is coming in a month, usually our clients from the Muslim world would have scheduled all the purchases at least 3 months in advance to catch up with the promotion sale before this important festival. With a month spent on manufacturing and at least a month on ocean shipping from China to global Muslim markets, our clients will have minimum a month for selling the new arrival stocks imported from Garbo Glassware warehouse in all main ports of China. Technically speaking, local importing distributors and wholesalers keep their repeat orders from time to time, but there are special glassware products which would be the best sale period during Ramadan and basically they are same to each other even from different Muslim countries.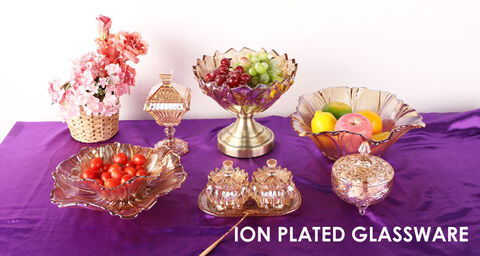 For the gulf countries, something in colour gold would be particularly loved by everyone or every family for home and office or any indoor tabletop decoration. Our glass candy jars, fruit bowls and plates with large size in unfading ion electroplated gold or colour amber have been keeping their sales record on the top from our exporting date to the gulf countries like Saudi Arabic, UAE, Kuwait and Qatar. January and February would be the peak season to ship those glassware items in containers by containers, but it is easy for us since we have all of those products available in our stock inventory as transparent version, on which we just spend 2 weeks or so on electroplating post processing per container.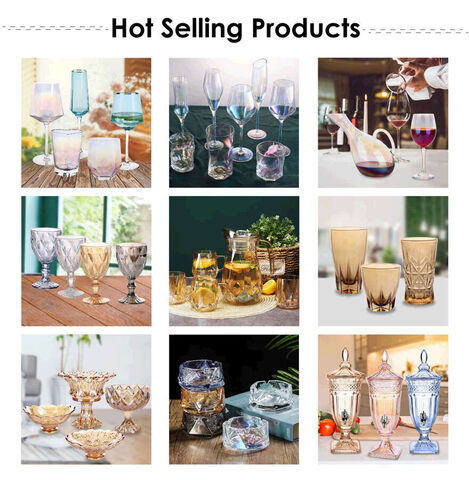 For the North Africa countries, opal glassware has been the top 1 of what we export. Either in traditional white opal glassware or recent black version, our clients would add up quantity on purchase especially for the classic dinner sets like 58pcs and 75pcs. Those tableware sets come with more than 10 different models and basically 6pcs or 8pcs of each for a big family dinner party. Due to the longer time it takes on making decal and manufacturing schedule to combine all models into a complete set, Garbo Glassware suggest that November or December would be the best time to place order as there is spring festival Chinese new year to us in China, therefore your order would be ready to go after our holiday, which could be middle or end of February of each year. For somewhere in the west of Africa continent, another month in advance is necessary due to the shipping time in sea.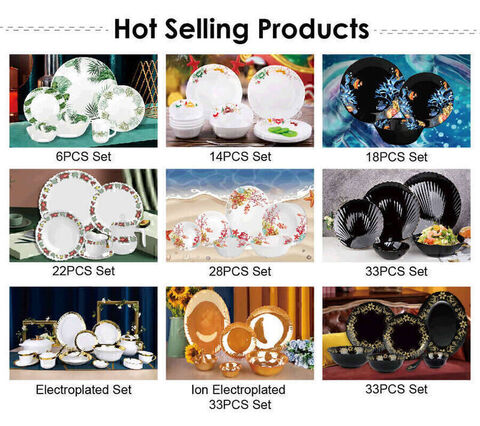 For the more modern Muslim countries like Turkey and Morocco, golden electroplated glassware and small size drinking glass products would be more popular due to different lifestyle from places above, or even in some European countries like France and Belgium where there are many local Muslim communities. These types of glassware products are usually not in stock and they are in smaller sizes, so it usually requires huge MOQ on massive production which is not easy to reach for most of our clients. Garbo Glassware always comes with a best solution for our clients. In this case, combined orders would perfectly solve this situation by gathering orders from different buyers as one batch production.