Pulished on Feb. 26, 2022
The milky glass opal glass jar and glass bottles are Garbo's new additional product line based on the daily use of opal glassware tableware. We make a reserve and meet our clients' demands for the small size glass bottles and jars for storing the liquid and face cream for the cosmetic products.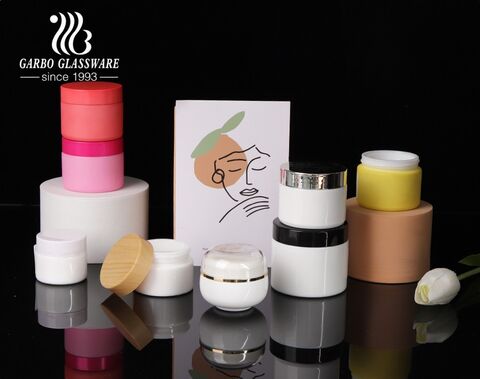 Milky Opal glass bottles with different shapes, sizes, and colors. The milky opal glass bottle is suitable for storing perfume, lotion. The opal glass bottles are made of opal glass, which is food grade raw material and is no harm to our skin or body. The opal glass jar is suitable for storing the day or night face lotion, Essence lotion, Eye-care lotion... Garbo opal glass jars are with BPA-free plastic inner liners and outer lids, providing for a tight and secure seal.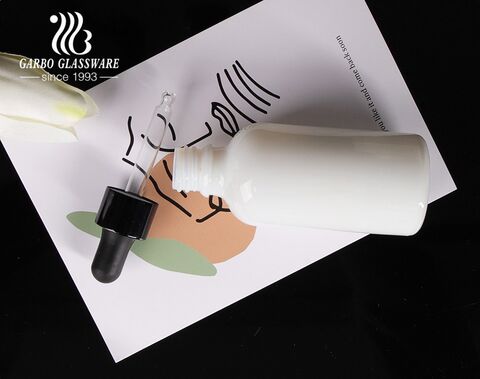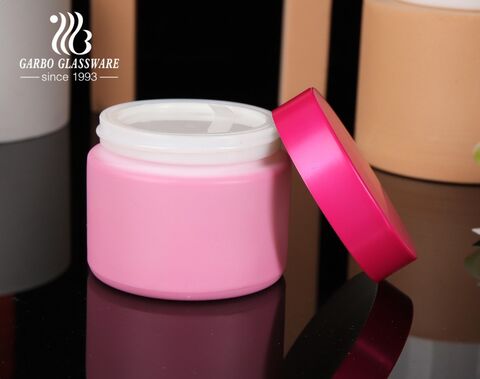 The customized Lotion Pump/Caps Closures can be fitted well with the round /square/irregular Bottles. Our opal glass lotion pump/caps closures are perfect for dispensing your product, with white, black, gold, and silver color for choice. The lotion pumps/lids are also with different ram material pumps, bamboo, Plastic, metal raw materials.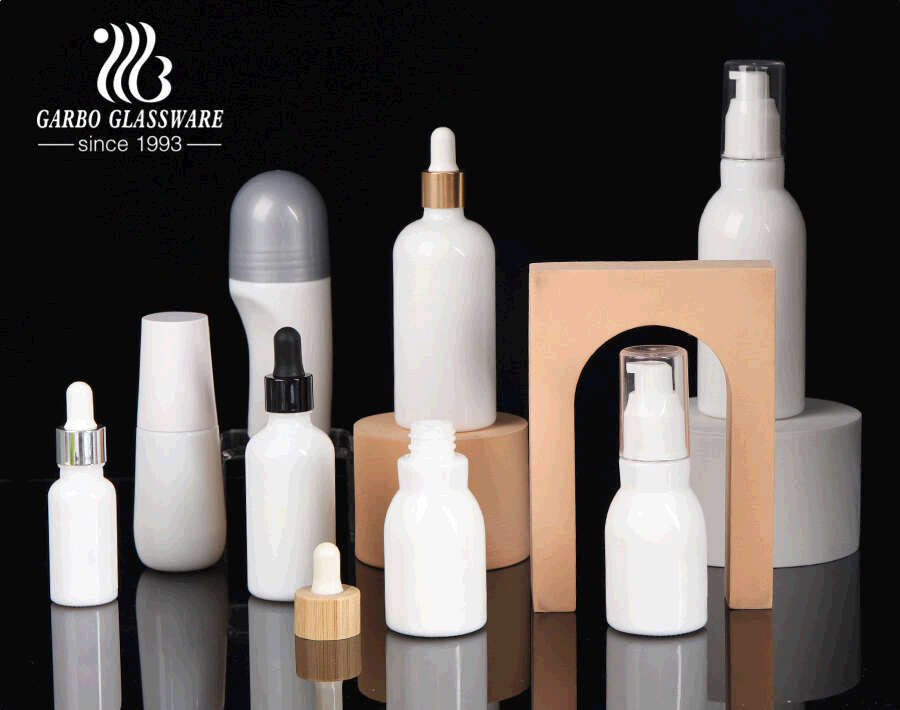 The opal glass bottles are short curved shoulders and they are handleless. The Top of the glass bottle/jar is designed to be threaded to fir screw-type lid of all different sizes and shapes.10ml,15ml,20ml,30ml, 34ml,44ml,50ml,60ml,85ml,90ml,100ml,120ml,200ml,430ml.Milky opal glass bottles are of different shaped, cylindrical shape, cube shape, irregular special shapes. You can refer to the below pictures.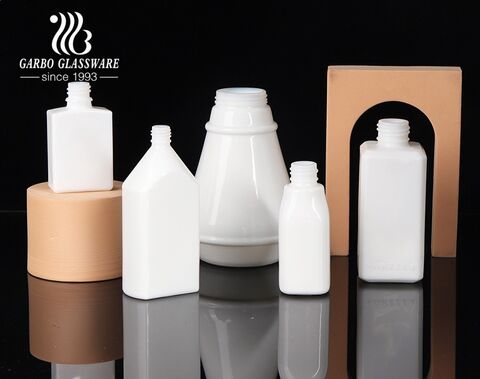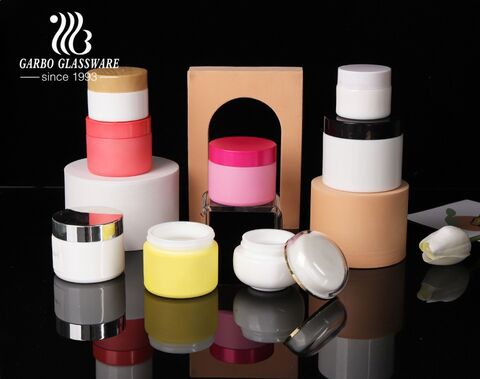 Our opal glass bottles/jars are available in colors of white, pink, green, blue, black, and more other colors that are acceptable. It can help prevent damage to your sensitive products from UV sunlight and you can store the product well.