Pulished on Mar. 19, 2022
High borosilicate glass becomes more and more popular
In daily life, whether drinking tea, drinking or drinking water, the cup, as the only carrier, is the most important. Therefore, we must also pay attention to the choice of glassware. A good-looking cup, in addition to its good-looking appearance, also adds a few romantic sentiments and enhances personal taste.
Choosing a glass is not only about the appearance, but also the choice of material is very important. Because the cup is to be held in our hands, we choose a better material, and it is safer and more secure to use. High borosilicate glass is a relatively good material. It is recommended to choose this kind of glass. It has high heat resistance and high hardness. Don't worry that the cup will burst suddenly when you pour hot water. It can be heated in the microwave, or refrigerated.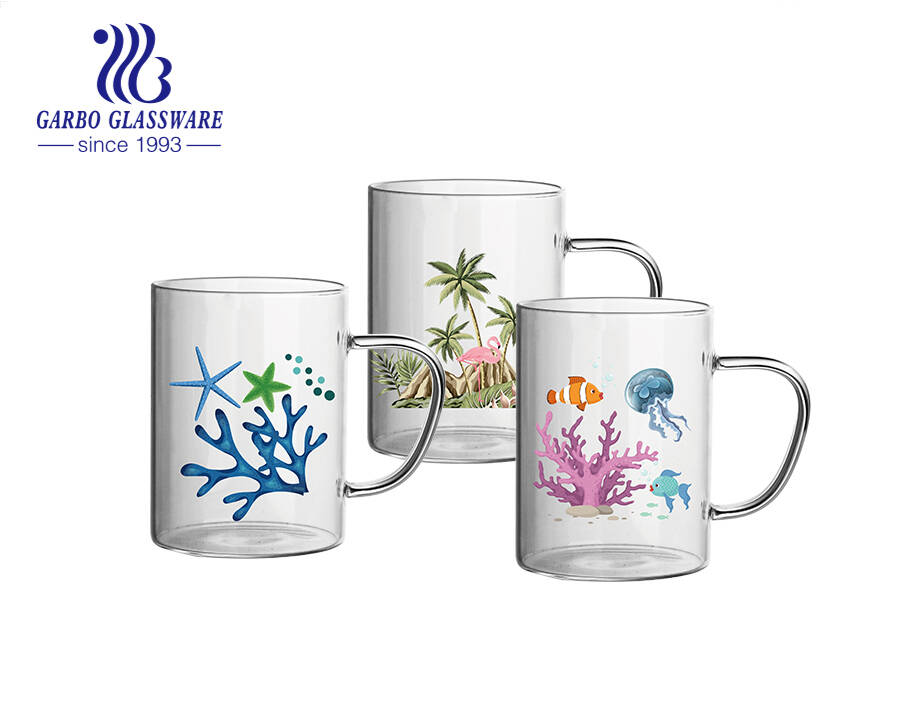 Personally, I really like this kind of simple design glass, the bottle body is light and transparent, you can clearly see the water in the cup, the scale design of the bottle body is also a highlight, add enough water every day, this is very important, after all, water is the source of life, drink more water is good for health.
In fact, when many people choose cups, they only look at the appearance. They seldom care about the quality of the material, and basically the glasses are almost the same. It is difficult to see. In fact, there is the easiest way. You can pick it up and smell the glass to see if there is any odor. Generally, the glass will not have a big smell. Even if it is a new glass, if the material is good, it will have no taste. If there is an smell, it means that the material of the glass is not good.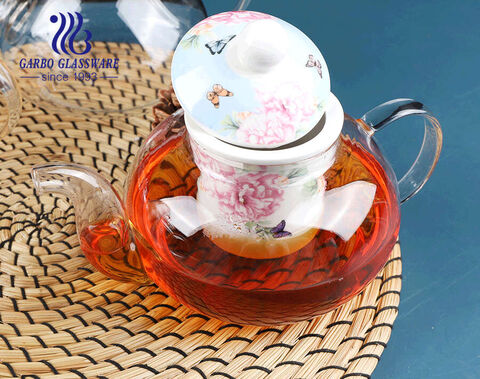 Of course, there are many glassware in our catalog with good looks and good materials. Like the single glass mug with ocean design, glass tea pot, hot water jug and glass storage jar I showed here are all very good. They are all made of high borosilicate glass. The glass body is heat-resistant and transparent, resistant to instantaneous temperature differences. The style is simple and generous, and the appearance is super high. Drinking water with a big mouthful of water every day will make you feel very happy.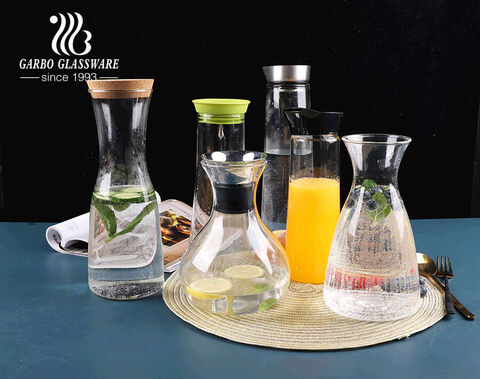 For all of the handmade high borosilicate glassware, the MOQ is small it is perfect to make a trial order for new customers. Garbo is a professional glassware supplier with about 30 years experience . We can offer the customer with best quality items, professional service and competitve price. With a professional designer team , we can support the customer's idea all the time.