Pulished on May. 24, 2019
There are thousands of glass cups in our daily lives. We use different cups for different drinkings, We can divide them into various series for different drinkings. Fox example we have water drinking tumblers,tea cups,coffee mugs, beer mugs and wine glass goblets etc.
According to the record there are about 65 beers nowadays around the world. A Perfect Beer Glass show the favorite style of beer,Today I would like to share five glass cups for beer drinking.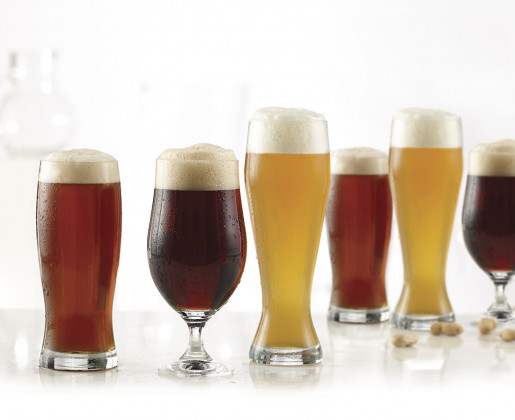 1. Goblet (Holy Grail)
This kind of goblet is also called "Holy grail" because it has appeared in the communion of Jesus. It features with large opening, shallow depth, wide flat bottom, thick wall, and slender neck underneath, which looks very majestic. The holy grail emphasizes the performance of the foam, so it is generally used for beers with thick foam. This shallower cup also can help to produce more bubbles in the wine, which can replenish the thickness of the foam layer, and slow the rate at which the foam disappears. Holy grail is rarely used for beers. However it can be seen for fine beers like Belgian Abbey Beer, Strong Ale, Strong Dark Ale, Dubbel, Tripel, and Berlin wheat beer. All these beers are suitable for this type of cup.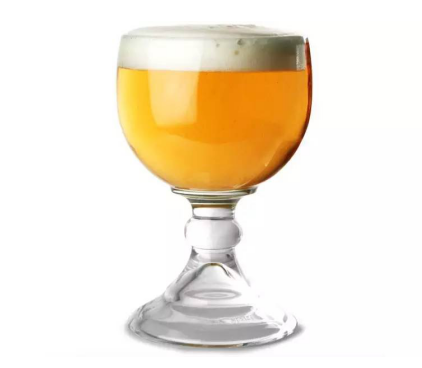 2. Seidel Mug
Seidel mugs are the most commonly used around the world. They are strong and easy to clink no matter in which shape or capacity. The temperature won't go high easily with the thick wall, which is suitable for someone who loves drinking beers. The Seidel mug is widely used for American beers, German beers, European beers and most other beers all over the world because it emphasizes clinking, drinking freely and low temperature. However people emphasizes the taste of Belgian beers so it's not suitable to use this mug. And the UK gentlemen rarely use neither.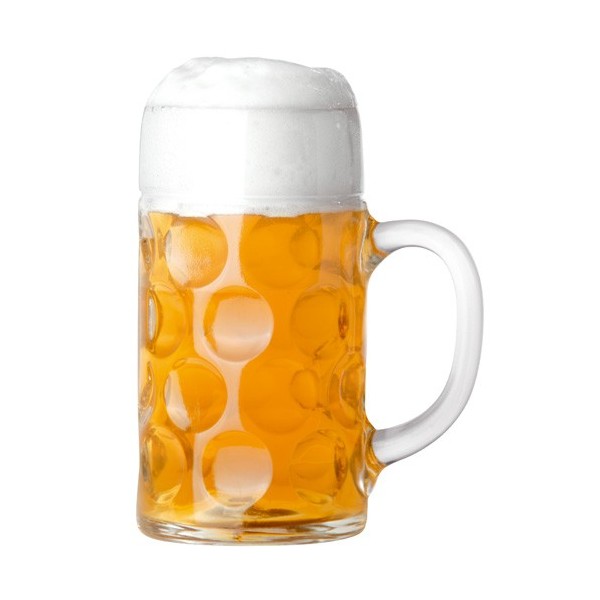 3.Pilsner glass
This glass can perfectly perform the golden color of the beer. It was firstly widely used in the U.S. and now around the world. Now it becomes the second most widely used beer cups second only to Seidel mug. It is usually thin and long, with large mouth and small bottom in conical shape, the thin wall helps to present crystal clear color of the Pearson-type beer and the process of bubbles rising. The wide mouth is to maintain the foam at the top.Pilsner glass is widely used for American light beer, European light beer and German fermented beer.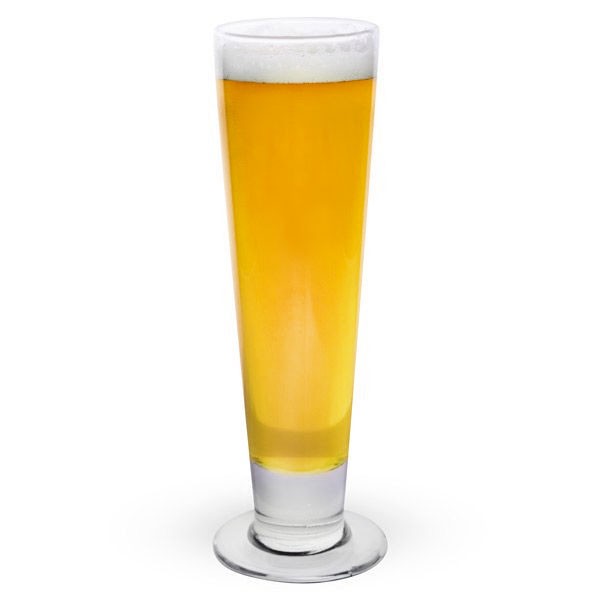 4. Tulip pint glass
Tulip pint glass is similar to a slight vertebral cylindrical shape. Its mouth is large and there is a ring protrusion near the mouth, which is easy to grasp.And this structure can also help to maintain the scent produced by the foam and wine. It is normally used for British fermented beers like Pastel Ale, Brown Ale, Dark Ale, dark fermented beers like Stout, Porter, and other novel weird fermented vintage beers.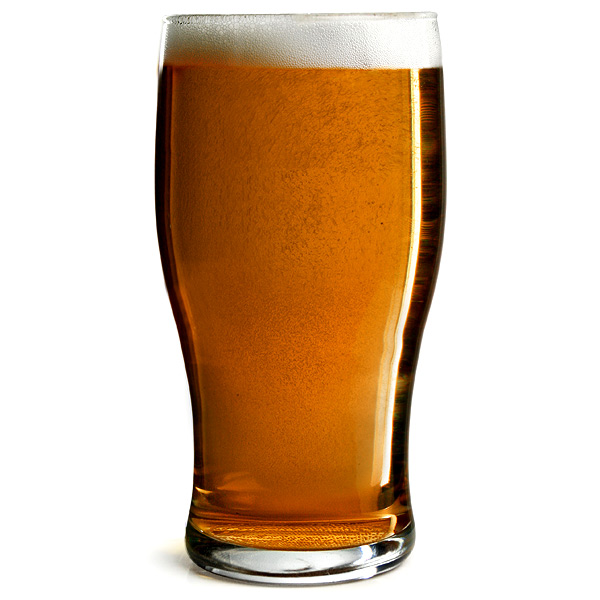 5. Straight Cup
Straight cup is traditional German style, basically thin and long in cylindrical body. It is used for thorough fermented beer, with which people can observe the bubbling bubbles inside the beer and drink freely. It is suitable for Czech Pilsen beers, German fermented beers, Belgian French soft, mixed wines, fruit beers, German Bock and so on.