Pulished on Jul. 13, 2019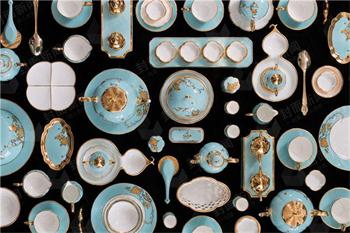 Because the exquisite and diverse shape of ceramic tableware, its bright color and easy to clean, makes it to be the first choice for many families to buy as for daily use tableware.
Although ceramics have brought us numerous conveniences in life, it still inevitably has potential harm to the human body, especial for the colored glaze ceramic ware. The colored glaze used in ceramic tableware contains mercury, radium, lead, etc., which will cause harm to the human body. The selected ceramic tableware is also a big question. Today, I would like to share with you some tips on choosing ceramic tableware.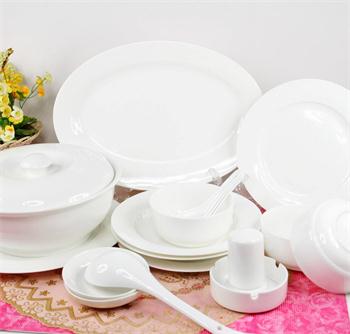 How to choose ceramic tableware
1. When checking, carefully check whether the shape of the tableware is round or square enough, whether there are any damage, bubbles, spots, etc. In one word, the first step is to look at the shape. If the surface is thorny, spotty and even cracked ceramics, the lead contained in the color glaze is very easy to seep, and not suitable for making tableware.
2, gently tap the surface of the tableware, listen to the sound, If it sounds crisp, then it would be a good products; if it sounds dull or hoarse, would be mostly inferior.
3, when choosing ceramic tableware, do not choose those decorated with decal, by overglaze color process, especially the inner wall of tableware should not be painted. Underglaze color and glazed would be better, can choose, such as blue and white decoration.
4, you can also boil the ceramic tableware in the water with vinegar, then most of the toxic substances can be removed, which can greatly reduce the potential threat of ceramic tableware to the human body.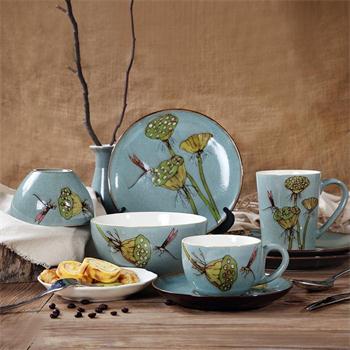 5, in the selection of those with gold and silver side decoration tableware, it is best to wipe with a hand, if the decoration is not fade, then this products is the top grade.
6, the more bright the color of the tableware, the more easily of the contented heavy metals will exceed the standard. Ceramic dishes with too bright colors may not be good, in order to make ceramics look more vivid, some manufacturers will add some heavy metal additives inside the color glaze to make it looks bright.
7. When choosing those sets of ceramic tableware, you should also carefully check whether the glaze, picture, gloss and style of each piece are uniform or not. It is necessary to be careful that the set of tableware are all in high quality.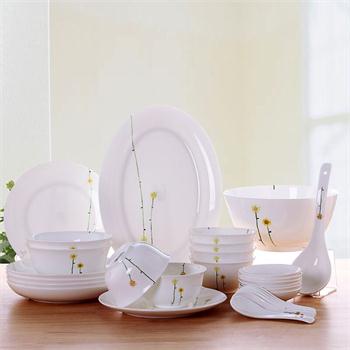 8, buying or choosing ceramic tableware in a formal market, you know, high quality high price.
9.Do not use ceramic tableware for long-term storage of acidic foods or drinks, such as juice, coffee or wine. Especially in seasons with high temperatures,when ceramic tableware store acidic foods or beverages for long time, the lead is easily dissolved. The excessive amount of lead dissolved will produce toxic side effects, to affect our health.