Pulished on May. 07, 2020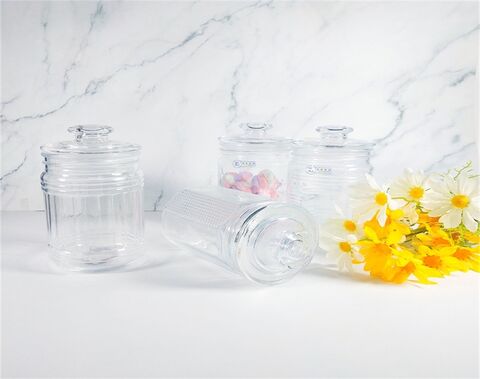 There are a lot of people who will choose some glass storage tank to keep food because of its strong sealing ability.
Below are three points to choose the glass storage jars.
1. Look at the size. Storage jars have different size, we should choose the appropriate size according to the actual use. Generally, small storage jar is more suitable for the dining room kitchen to store a variety of materials, while medium and large storage tank is suitable for living room and storage room to store some large things.
2. See the seal. Generally speaking, you store seasonings and ingredients for sealing requirements are high, to avoid moisture caused by things deterioration,and some things storage for sealing requirements are not high, such as with independent packaging of candy biscuits. The lid has plastic cover, glass bottle tinplate cover, stainless steel cover.
3.Checking the quality of the storage tank carefully. First of all, the storage tank body should be complete, no rupture, holes; can not smell inside the jar; then to check if the lid can be tightly sealed.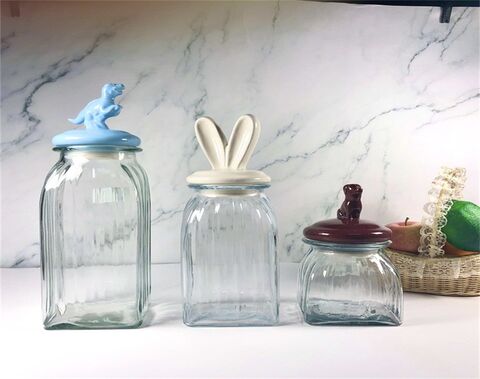 For glass jars, from the beginning the dominance of liquid packaging to being replaced by plastic bottles, although market share has been suppressed. But in some areas, it has been in an irreplaceable position. For example, in the wine bottle market, glass bottles are a good choice, although the packaging industry has tried to replace them with plastic bottles. but finally found that both the product itself and the market are difficult to accept. And with the improvement of living standards, glass bottles in some high-end packaging areas began to recover.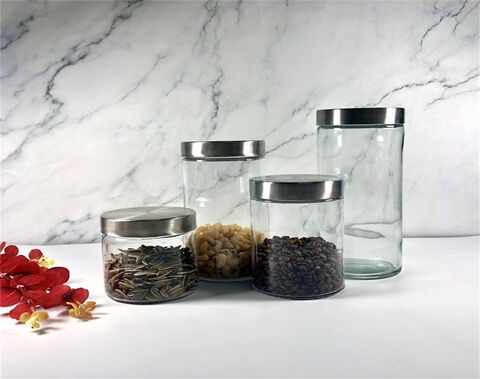 Food storage tanks are best known to use ceramic, glass or stainless steel materials, plastic will have odour, many plastic toxic, containing food will bring harm to substances. The food is sealed in the container, and most of the microorganisms are killed by high temperature treatment, while preventing the invasion of the outside microorganism, so that the food can be stored at room temperature for a long time. By French N. Appel in 1810. After more than 100 years of development, the aseptic canning preservation, which was first sterilized and then sealed, has become a main food preservation method.