Pulished on Nov. 25, 2022
How to distinguish sodium calcium glass and high borosilicate glass
In life, many people still afraid of glass cup and will not choose them to have a drinking, because there will be a sudden crashing at the bottom of the cup. For example: when I was a child, I used glass can for hot water, especially in winter, it is very easy to burst. So even if I know that the glass material is healthier and more environmental, I still don't choose it very easily. With the time goes, as I learn more knowleage about the glass, I enjoy to use the glass cup for drinking. So today I will tell you how to use the glass in our daily life and is the glass safe to use?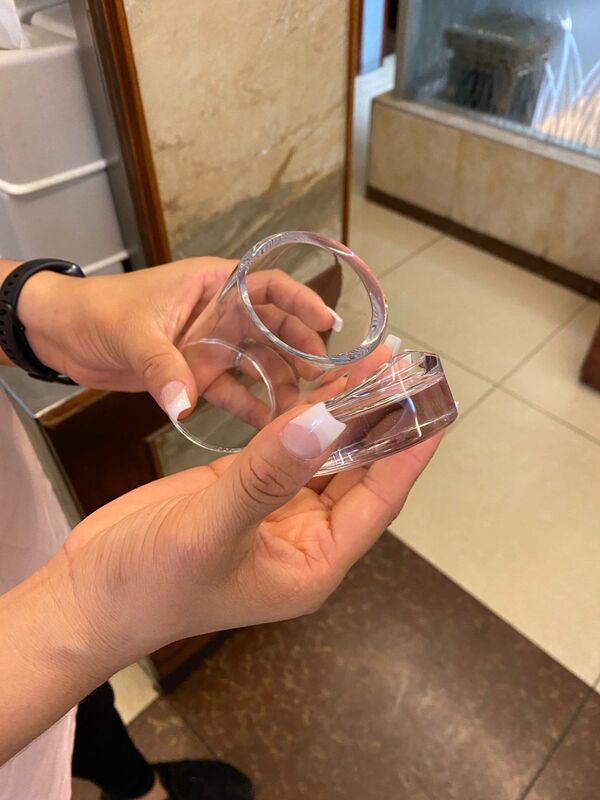 First of all, let's tell you the reason why the bottom of the cup burst. For those cups, such as glass jar or cups with thick wall and bottom, which is thicker than the body of the cup, are easy to burst. Because it is very slow for the glass to conducts heat when you pour boiling water into the glass cup, the body and the bottom of glass cup will have huge temperature difference. Then, there will be a thermal expansion, while the bottom of the cup expands slowly, which produces shear stress, and then the glass cup will crack neatly from the bottom of the cup. There are also some soda lime glass cups that burst with the same principle. The uneven thickness of glass cup leads to a big difference in thermal expansion and contraction!
So when you wanna import glass cup from China, in face of the most common soda lime glass, tempered glass, and high borosilicate glass on the market, which material will you choose to avoid the situation above?
General speaking, soda lime glass is ordinary glass. For machine techenique, the body and bottom of the cup are very thick. Its main composition is composed of silicon, sodium and calcium., which has high stability, but poor heat resistance. It is not recommended to serve with boiling water. But it is safe for cold water cups or storage jars.
Tempered glass is a "tempering process" added on the basis of ordinary glass, which makes the glass look more clear, not easy to break, easy to wash, and stronger to use. But the heat-resistant is not safer than common glass cup either.
Finally it is high borosilicate glass cup. The composition of high borosilicate glass is mainly silicon and boron. High borosilicate pipes and rods are a kind of low expansion rate (thermal expansion coefficient: (0~300℃) 3.3±0.1x10-6K-1), which resistant to special glass material with high temperature, high thermal stability, resistance to cold and heat temperature difference up to 150℃, high strength, high hardness, high light transmittance and high chemical stability, it can be made very thin, clear and light. The bottom of the cup is integrally formed, and there is no risk of bursting when you pour boiling water into the cup, which is perfect for household daily service.
Soda Lime glass cup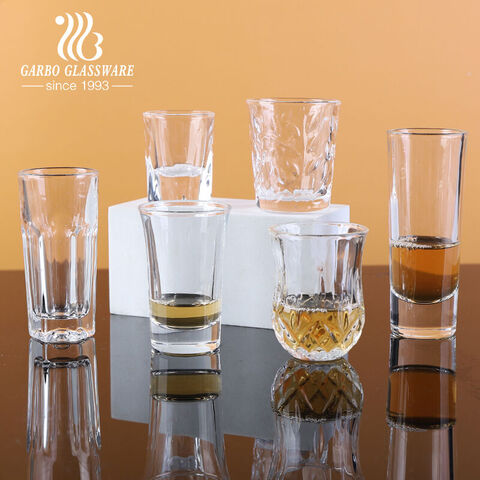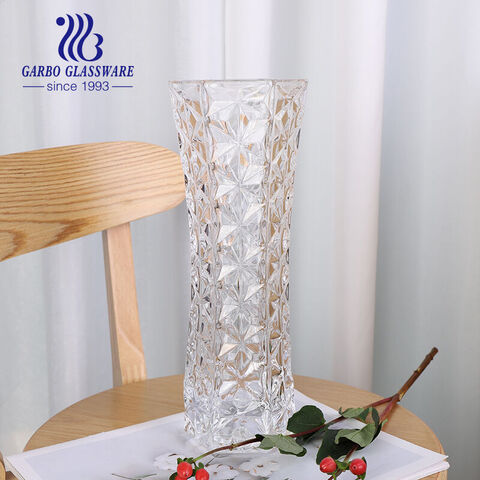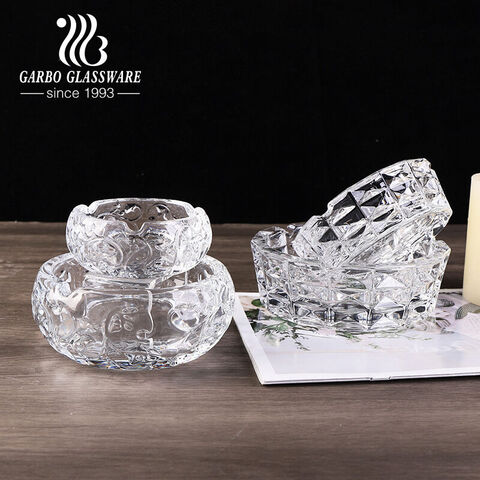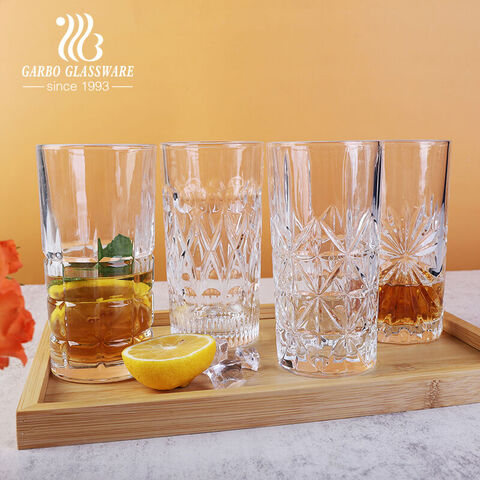 Borosilicate glassware