Pulished on Jan. 08, 2019
Have you ever think how to make your home more beautiful and comfortable by using little money, This article will recommend some good-looking ornaments for you, after all, the value is justice! Whether it's at home, in a dorm or at a desk, it can make the whole space vibrant and relax.
1.Decoration Vase
When comes to ornaments, the first thing comes into mind is a vase, thinking that insert some favorite flower into a good-looking vase, the mood will become very relax and fill with romance. A beautiful vase will be a landscape when there is no flower, and the beauty will be enhanced when have flowers.
Ceramic Vase
This set of teapot flowers are made of high-quality porcelain clay. The porcelain is delicate and soft, and the glaze is smooth and thick. Available in three different sizes, it can be easily navigated, either individually or in a complete set. Perfect curve, with a hollow design in the middle, it is unique for your home and living room.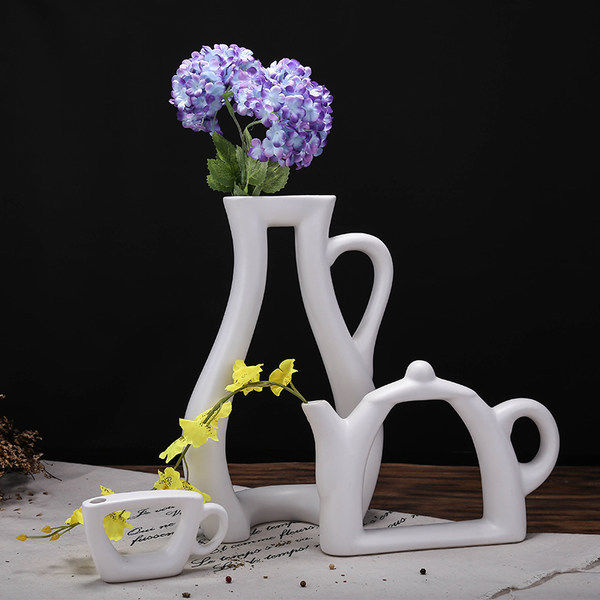 Transparent glass hydroponic vase
The transparent glass hydroponic vase, you can put some water and nutrient solution before you arrange flowers, this can help to keep the flower fresh and live for some days. Except for some glass vase, there also glass combine with metal, the famous brand is 10¹²Terra, is hand-crafted in glass and metal, using a variety of geometric design patterns. This all-transparent glass hydroponic vessel allows you to enjoy a full range of fleshy and cactus, which is a very interesting process. If used as a dried flower ware, it is also very beautiful.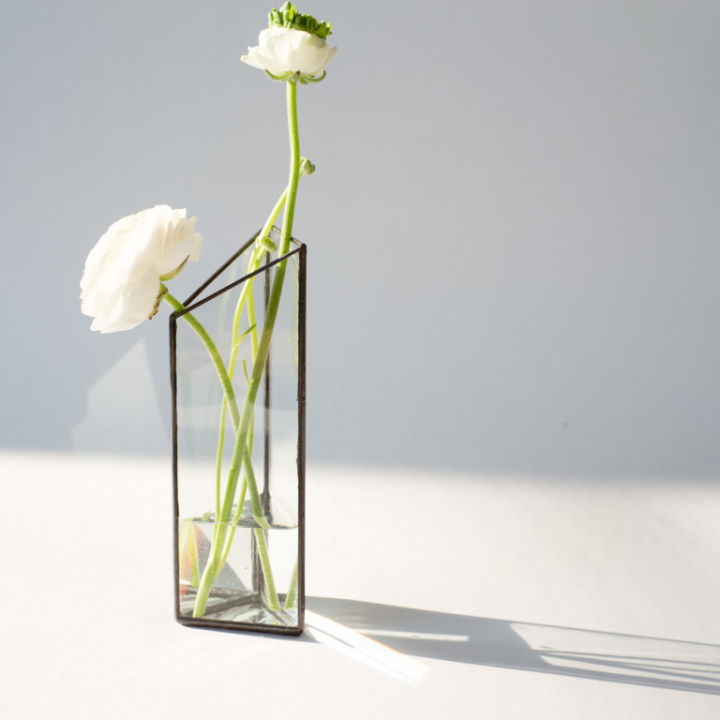 2.

Decorative glass lighting
Whenever night falls, returning home after one day's work and study, you often want to find some stability and comfort from the warm light, which is especially useful for those who work alone. Some of the decorative glass lights have a slightly dim light, but they feel just right.
Deer light
The deer light consists of a bracket and a lamp tube. The bracket is made of eucalyptus, which is shaped like a deer by wooden blocks. It is lively and lovely. The tube is a glass bottle that is hand blown by artisans. The inside is a 1.50m long line lamp, which has no fixed shape. After lighting, you can see the sparkling small lamp, which has bright and warm happiness.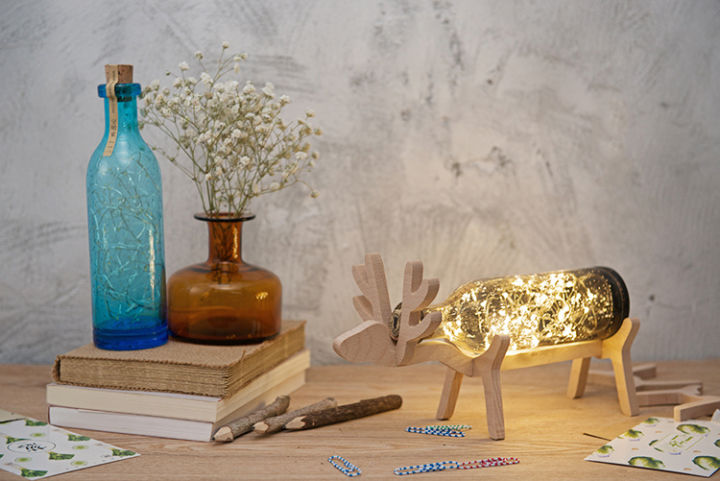 Animal light
This animal light is smart and soft, and there is still a quiet feeling. The base of the lamp holder is made of solid wood. Such a literary design and fresh texture, coupled with a cute shape, whether it is for personal use or as a gift to friends is a very good choice.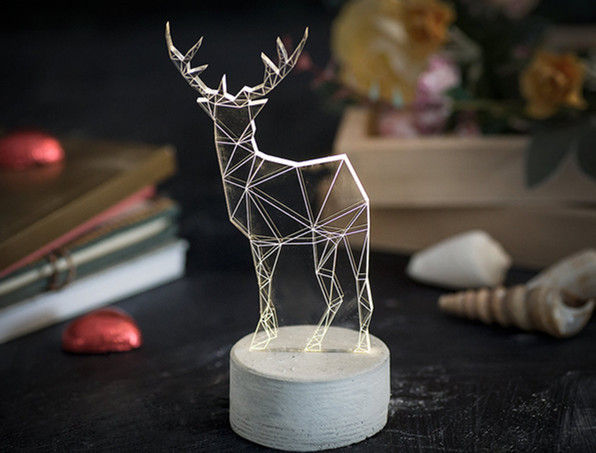 3.Aromatherapy candle holders
Aromatherapy is an object that reflects the mood and quality of life. Those who understand life will pay more attention to these small details. Aromatherapy candles and scented humidifiers can inadvertently affect your feelings about the environment, and you may not find them.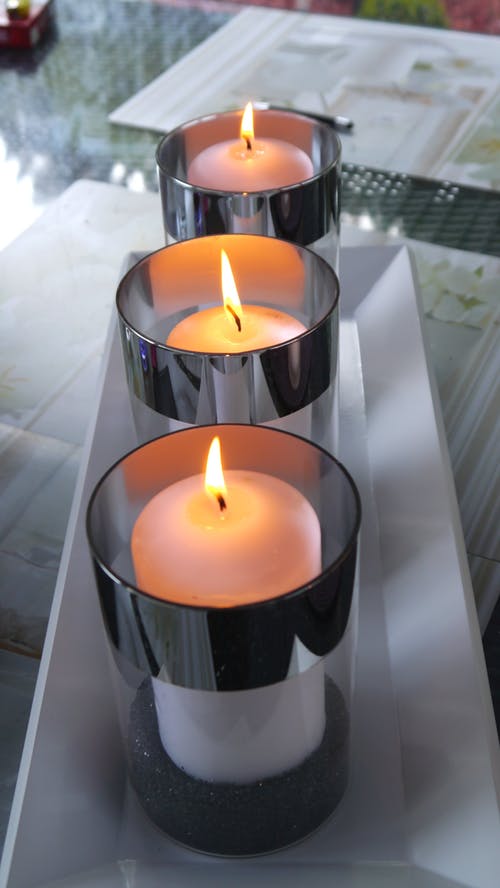 Aromatherapy humidifier
This puzhen aroma humidifier, in addition to purifying the air, increases the air humidity, but also give you a full range of sensory enjoyment. The maple tree base and the hand-blown glass cover give a soft feeling. The white, blue and purple soft LED lights add a quiet and peaceful atmosphere to the interior. You can also choose light music when playing, and let people calm down.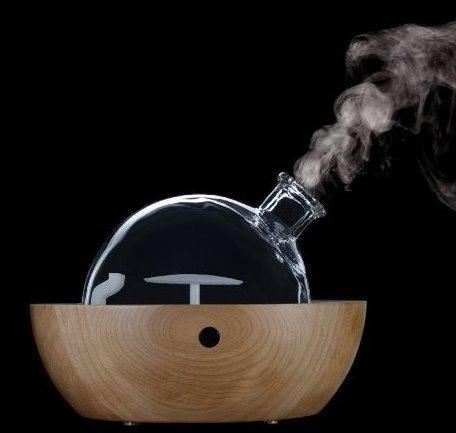 4.Hourglass
The hourglass was a timing tool in ancient times, showing the passage of time in the flow of sand. The sand left by the ordinary hourglass is often scattered, but this hourglass will bloom into a brilliant flower.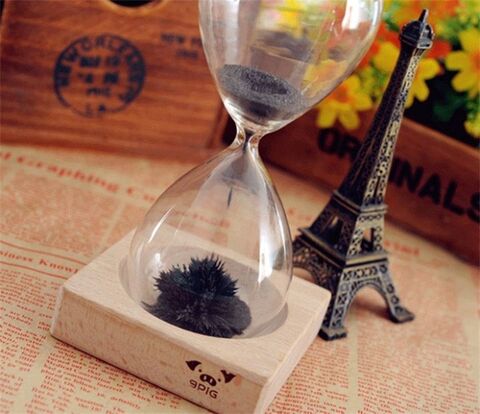 Unlike the general hourglass, this hourglass is made of iron sand, and the wooden base has a strong magnet, so the iron sand moves along the magnetic line during the flow and interacts at the bottom. It has more fun than the traditional hourglass, which can be used in the study or living room to add a bit of fun.
If you have any interesting idea for home decoration, welcome to talk freely with us at [email protected]