Pulished on Jun. 10, 2022
As Garbo's old customers, we all know there is a professional designer team in Garbo. They have excellent design skills and bring new ideas according to marketing department's feedback. This week we recieved new charming space series design from them.
People's yearning for space never stopped, and So did Garbo's efforts to innovate. This is a global topic. The more man reveals the secrets of the universe, the more unfathomable it becomes. Therefore It is a good idea to combine the space topic with garbo products. Garbo majors in different kinds of items, ranging from glass cup, glass mug, glass bowl, glass jug, glass stemware, glass plate, glass candy jar,glass vase, glass bottle , ceramic, porcelain, stainless steel cutlery, kitchen utensils etc. Here we only display some glassware with space designs.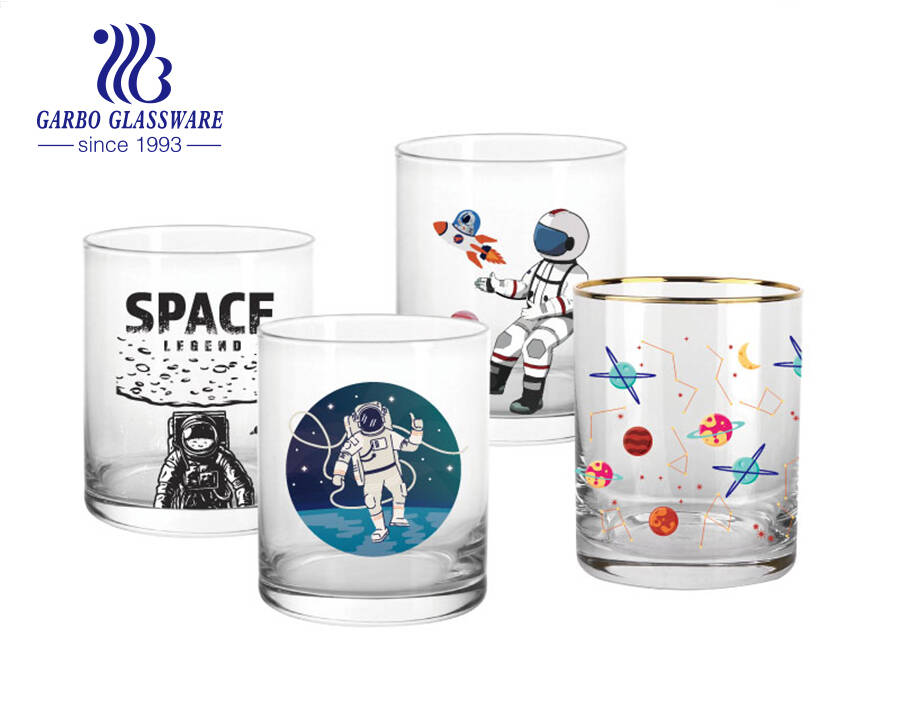 Combination of whisky glass cup with decal space design and gold rim looks decorative, when people go to bar to have a drink, it is no wonder that this cup will catch customers eyes at the first sight. This whisky cup is produced with hand blown craft, with this craft the glass wall is thin and delicate, which looks very high end, makes the party , wedding more more shinny. We have got many orders for this cup, around 50 containers each month, this is also why we apply this cup for space designs. After receving the new designs , many customers have given positive comments and feedback: "Pls they look gogerous, send the price basing on 1000pcs", "When can I get them , if I confirm the order within this week,? cuz I need them for our company's anniversary."... Many more feedbacks for us. It is correct , The MOQ for this cup is small, 500-3000pcs are all ok, customers can choose out the designs they want ,we can finish them within 20-30 days. Of course with more quantity , we can offer more competitve price and customers are allowed to mix different space designs in the total amount.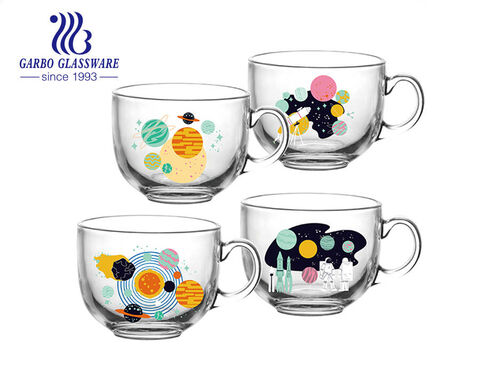 Glass Milk Mug is very normal glassware that people use at home, office and retaurant. This is machine pressed glass mug with higher MOQ, but because it is also very popular , we are keeping geting repeat orders, therefore MOQ is not a big problem, customers can mix into other orders and we arrange to produce togehter. Pls image that, when we sit at home, talking with family and friends, when we see this mug, i believe it will bring us a brighter mood.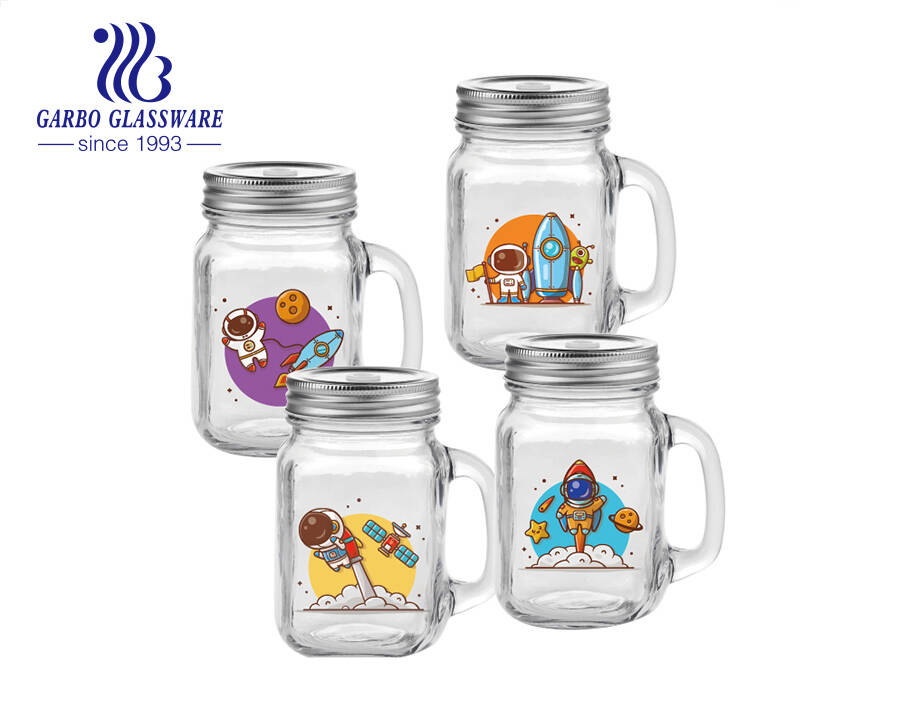 After coming into 2022, The factory is offering a very competitve price for this mason jar, according to the factory , this promotion will last until to end of July. This is definitely good news for customers. After we get this news, We passed the news on to the client immediately. This promotion is really competitve and have brought more orders to us. Evvery month our company will organize a summery, until to end of last month, we have confirmed more than 500 containers this year. Why so many order? Because this is price only for VIP customers, which will make our customers' price also very competitve . With this space design series this mason jars have got more markets.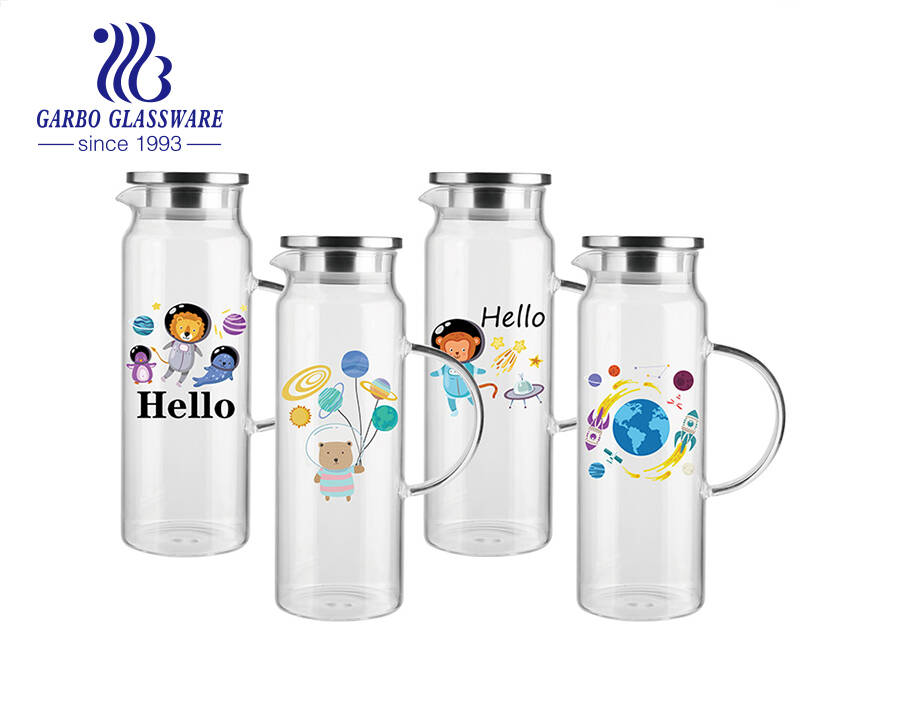 This Jug with Space designs is made of high borosilicate glass, this material is heat resistant, it can hold hot water with more than 200 celcius degree temperature. The MOQ for it is also 2000-3000 pcs, which is good for as a trial order.
Garbo is a professional glassware and tableware manufacturer, major in different kinds of items, ranging from glass cup, glass mug, glass bowl, glass jug, glass stemware, glass plate, glass candy jar,glass vase, glass bottle , stoneware, ceramic, porcelain, stainless steel cutlery etc.
Owning professional designer team, which can help design and open new mould based on your requirement. You will know what mean after you begin cooperation with Garbo.