Pulished on May. 15, 2020
In daily life, we often see colorful glass cups. These beautiful colors and designs will strengthen our desire to buy. Here are some knowledge of color cups, and our newly designed styles.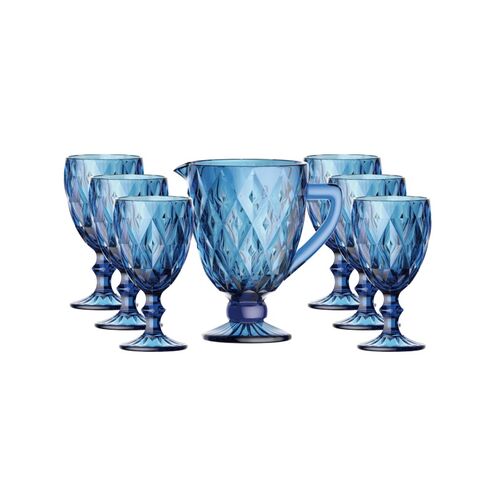 1. What is the solid color cup?
The solid coloring cup is a colorful cup. More precisely, the coloring cup is added with a colorant ingredient when the quartz sand is mixed as the glass raw materials so that the crystal clear glass material liquid has a specific color. Like this, the cups manufactured from the colored glass material liquid all are called color cups, regardless of the stemware cup or jugs glass set. The color cup is not only a single solid color glass, but also a cup made by many types of colorful glass cups.
Multi-color color cups, add with different proportions of colorants ingredient to the raw materials, then show the different colors of glass material liquid. The color can reach more than 100 kinds, different colors can be customized according to customer requirements, its production process is consistent with the production of ordinary high-white materials.
2. How is the solid color price?
What's special is that the price of different color cups is different,black is the most expensive,red second,Other color prices will not fluctuate too much.
NEW SOLID COLOR DESIGN RECOMMEND:
1. Summer is coming, jugs and glass cup drinking set is suit for your home decoration or as a gift. We recommend our new design glass drinking pitcher set for you, it is designed added with Heart-shaped, diamond-shaped in the middle compared with the old design. And the surprise is that we have designed several classical colors: Smoky grey color, blue color, green color, purple-red color, tiffany blue color(More detail welcome to contact us or check our website).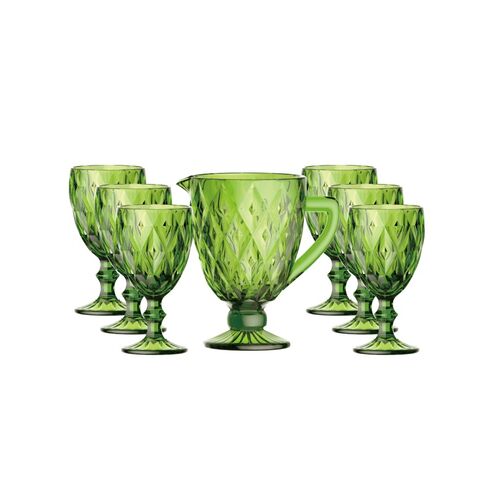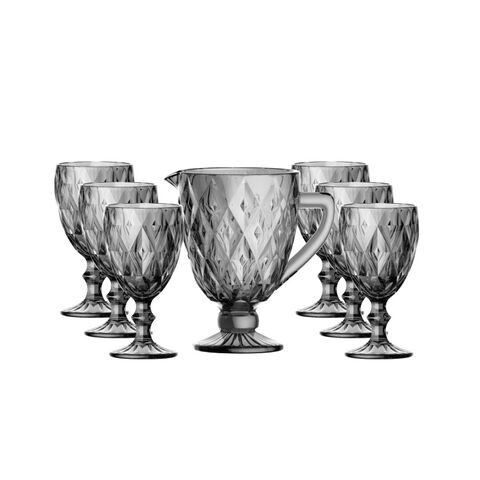 2. Second, we want to recommend is our new "Huawei" pattern, it is designed as the logo similar to Chinese mobile phone company HUAWEI's. Six cups and one jug, suit for home decorative, and as summer drinking cups. It is a big hot sell design when it as a gift.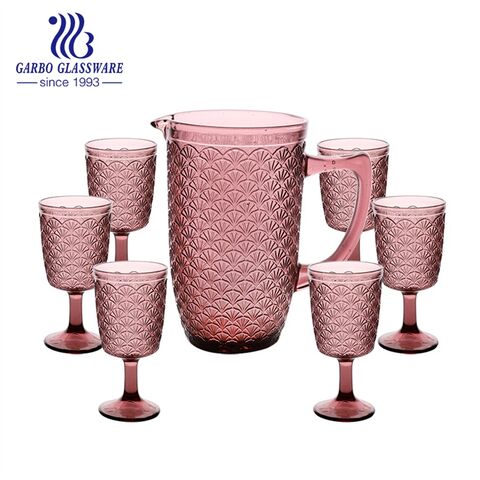 3. Thirdly, recommend a flower design for your reference, which can as a gift to friends. The glass material, using healthy materials, safe and environmentally. Generous and fashion, one pot and six cups, suitable for family hospitality.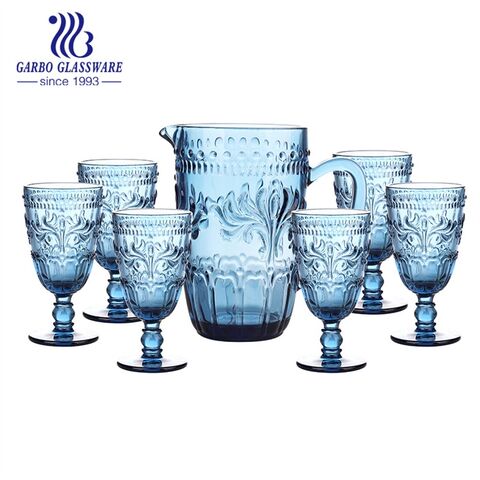 4. Fourthly, recommend a summer design, summer green, with leaves. It is nice looking when dropping down juice or cold water,, summer feel is coming. Forest green, beautiful and elegant, suit with modern aesthetics.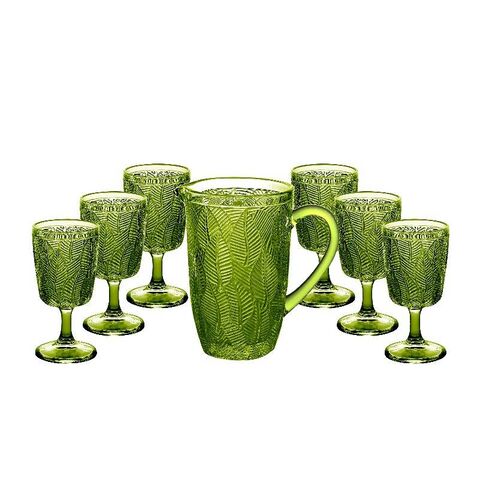 Is solid color jug and glass cup safe?
When the glass is smelted, compounds of transition elements such as cobalt (Co), manganese (Mn), nickel (Ni), iron (Fe), and copper (Cu) are added to the silicate to selectively absorb visible light and color it. Which finally let us see the red orange yellow green blue purple and other colors. These metal elements are toxic when people first time see or use it, In fact, they react with silicate oxidation to form a four- or six-coordinate complex, which is very stable. It is impossible to decompose it at 100 ° C in boiling water.
So feel confident to use solid color glassware, and warmly welcome more communication with Garbo Glassware. Thanks!