Pulished on Dec. 14, 2018
History
Pyrex (trademarked as PYREX) is a brand from Corning Inc. in 1915 for a line of clear, low-thermal-expansion borosilicate glass used for laboratory glassware and kitchenware. After that, it was expanded to include clear and opal ware products made of soda-lime glass.
We know Corelle Brands was spun off from Corning Inc. in 1998 under the name Corning Consumer Products Company and since renamed, continues to license the pyrex (all lowercase) brand for tempered soda-lime glass line of kitchenware products sold for marketing in the United States, South America etc. In the regions of Europe, Africa, and the Middle East the PYREX (all uppercase) brand is licensed by International Cookware for use on their borosilicate glass products. The brand name has also been used for non-glass kitchen utensils and cookware in various regions for several decades.
German chemist and glass technologist Otto Schott was discovered of Schott AG in 1893 for borosilicate glass first, 22 years before Corning produced the Pyrex brand. Schott AG sold the product under the name "Duran".
In 1908, Eugene Sullivan, director of research at Corning Glass Works, developed Nonex, a borosilicate low-expansion glass, to reduce breakage in shock-resistant lantern globes and battery jars. Sullivan had learned about Schott's borosilicate glass as a doctoral student in Leipzig, Germany. Jesse Littleton of Corning discovered the cooking potential of borosilicate glass by giving his wife Bessie Littleton a casserole dish made from a cut-down Nonex battery jar. Corning removed the lead from Nonex and developed it as a consumer product. Pyrex made its public debut in 1915 during World War I, positioned as an American-produced alternative to Duran.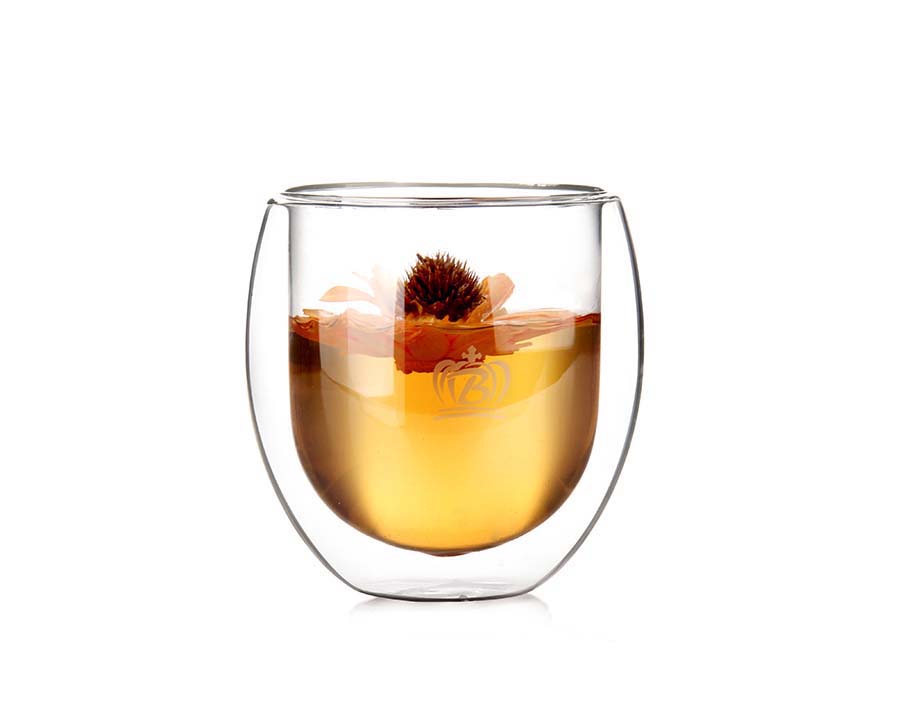 In the late 1930s and 1940s, Corning also introduced other products under the Pyrex brand, including opaque tempered soda-lime glass for bowls and bakeware, and a line of Pyrex Flameware for stovetop use; this borosilicate glass had a bluish tint caused by the addition of alumino-sulfate.[3][4] In 1958 an internal design department was started by John B. Ward. He redesigned the Pyrex ovenware and Flameware. Over the years, designers such as Penny Sparke, Betty Baugh, Smart Design, TEAMS Design, and others have contributed to the design of the line.
Corning divested itself of the Corning Consumer Products Company (now known as Corelle Brands) in 1998 and production of consumer Pyrex products went with it. Its previous licensing of the name to Newell Cookware Europe remained in effect. France-based cookware maker Arc International acquired Newell's European business in early 2006 and currently owns rights to the brand in Europe, the Middle East and Africa.
Composition
Older clear-glass Pyrex manufactured by Corning, Arc International's Pyrex products, and Pyrex laboratory glassware are made of borosilicate glass. According to the National Institute of Standards and Technology, borosilicate Pyrex is composed of (as percentage of weight): 4.0% boron, 54.0% oxygen, 2.8% sodium, 1.1% aluminum, 37.7% silicon, and 0.3% potassium.
According to glass supplier Pulles and Hannique, borosilicate Pyrex is made of Corning 7740 glass and is equivalent in formulation to Schott Glass 8330 glass sold under the "Duran" brand name.[11] The composition of both Corning 7740 and Schott 8330 is given as 80.6% SiO2, 12.6% B2O3, 4.2% Na2O, 2.2% Al2O3, 0.1% CaO, 0.1% Cl, 0.05% MgO, and 0.04% Fe2O3.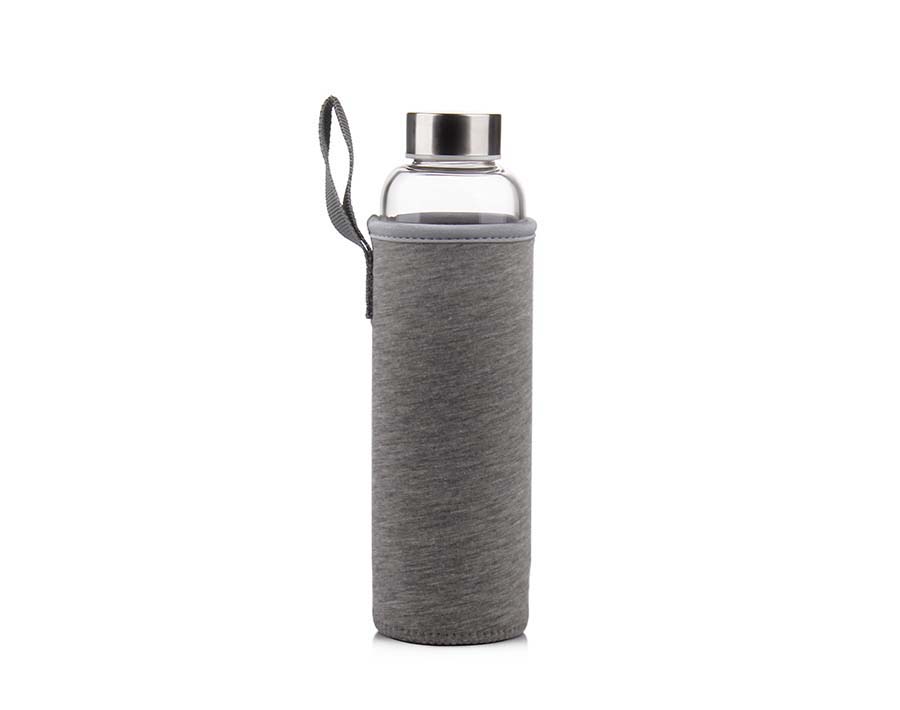 Beginning in the 1980s, production of Pyrex glass cookware manufactured by Corning (and later Corelle Brands, after the consumer division was spun off and renamed) was shifted to tempered soda-lime glass, like their opal bakeware.[12] This change was justified by stating that soda-lime glass has higher mechanical strength than borosilicate—making it more resistant to physical damage when dropped, which is believed to be the most common cause of breakage in glass bakeware. Also, it is cheaper to produce and more environmentally friendly. However, its thermal shock resistance is lower than borosilicate's, leading to potential breakage from heat stress if used contrary to recommendations. European Pyrex is still made from borosilicate.
The differences between Pyrex-branded glass products has also led to urban legends and the concern of safety issues—in 2008, the Consumer Product Safety Commission reported it had received 66 complaints by users reporting that their Pyrex glassware had shattered over the prior ten years yet concluded that Pyrex glass bakeware does not present a safety concern. The consumer affairs magazine Consumer Reports investigated the issue and released test results, in January 2011, confirming that borosilicate glass bakeware was less susceptible to thermal shock breakage than tempered soda lime bakeware. However, they admitted their testing conditions were "contrary to instructions" provided by the manufacturer.[4][15] STATS analyzed the data available and found that the most common way that users were injured by glassware was via mechanical breakage, being hit or dropped, and that "the change to soda lime represents a greater net safety benefit."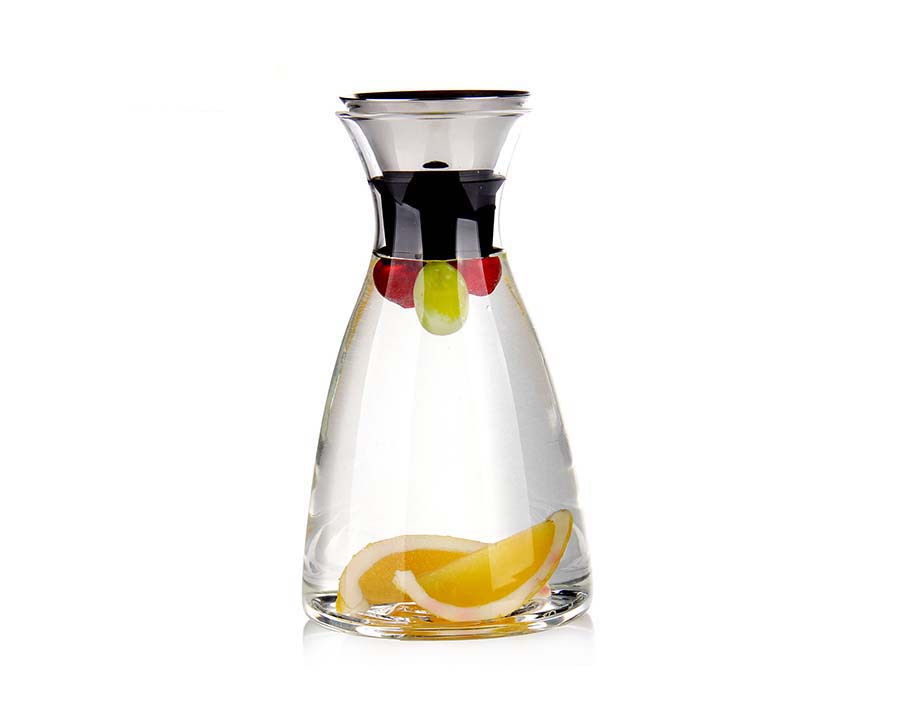 Below pyrex glassware photos are from Garbo glassware, should you like some of them,welcome to contact [email protected] for further details.
Thank you!