Pulished on May. 15, 2019
Glass has a long history and stable nature. It is an excellent material which has experienced the test of time. It can not only be used for decoration, but also play an important role in various optical instruments. Besides,it can even be used to help building energy conservation and noise reduction. High borosilicate glass is more transparent and high temperature resistance, even subject to greater temperature changes will not burst, so it is very suitable for water bottles, tableware raw materials for glass types. Now we will introduce the origin of heat resistance of high borosilicate glass and explain the difference between high borosilicate glass and ordinary glass in appearance.
Is there any difference in appearance between high borosilicate heat-resistant glass and common glass?
Borosilicate heat-resistant glass is a kind of "Cooked Glass", which is quite expensive and meets the international environmental protection testing standard. Because of its heat resistance and instantaneous temperature difference performance requirements, high borosilicate material is used to replace a large number of harmful heavy metal ions such as lead and zinc in "Raw Glass", so its brittleness and weight are far less than ordinary glass in life.
In the case of sudden change in temperature, there will be no bursting phenomenon. It is lighter in weight than ordinary glass which contains a large number of heavy metal ions.Besides, it also looks different from ordinary glass in appearance. It is usually separated from the hardness and brittleness feeling of oridinary glass.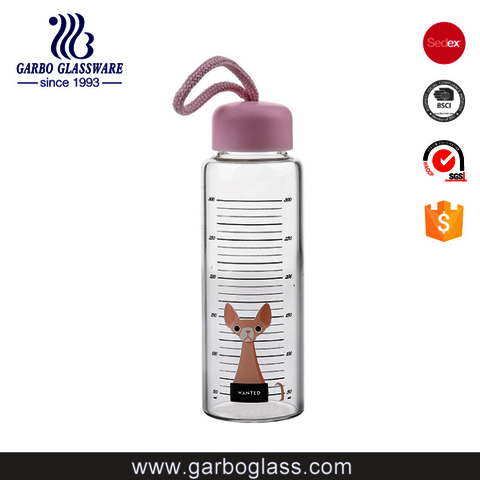 Is the high temperature resistance of high borosilicate glass processed or caused by raw materials?
From the industry point of view, glass is generally divided into sodium calcium, low boron, medium boron and high boron. First,the classification is mainly determined by the content of boron trioxide in glass.Second, the boron content of high borosilicate glass is generally more than 12%. Third,there are other components which have some influence on the coefficient of expansion, but mainly depend on the boron content.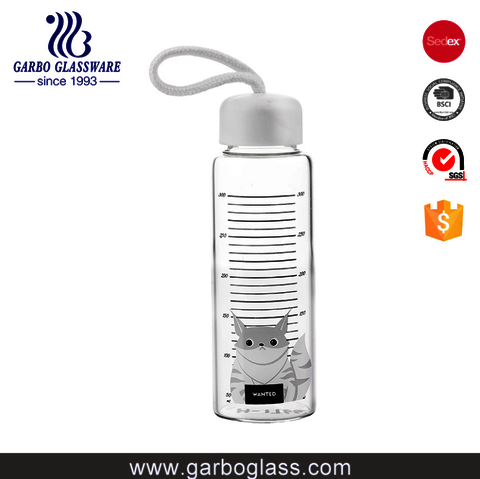 Is it healthy to use borosilicate glass cup?
Some experts suggest that the preferred container for drinking water should be the glass. The glass in the process of firing containing no organic chemicals, when people use a glass of water or other drinks,they don't have to worry that chemicals can be drink into the belly and the glass surface is smooth, easy to clean, bacteria and dirt is not easy in the glass, so people use a glass of water is the most healthy and the safest.
Other cup materials have hidden dangers. Colorful ceramics, especially the inner wall coated with glaze, when the cup filled with boiling water, acid or alkaline high drinks, these pigments in the lead and other toxic heavy metal elements are easy to dissolve into the liquid, people drink into the liquid with chemical substances will cause harm to the human body. And plastic often add plasticizer, which contains some toxic chemicals. With a plastic cup filled with hot water or boiling water, toxic chemicals are very easy to dilute into the water and the internal micro structure of the plastic has a lot of pores, it is easy to hide the dirt. Therefore, bacteria can easily grow if it is not cleaned properly.