Pulished on May. 27, 2020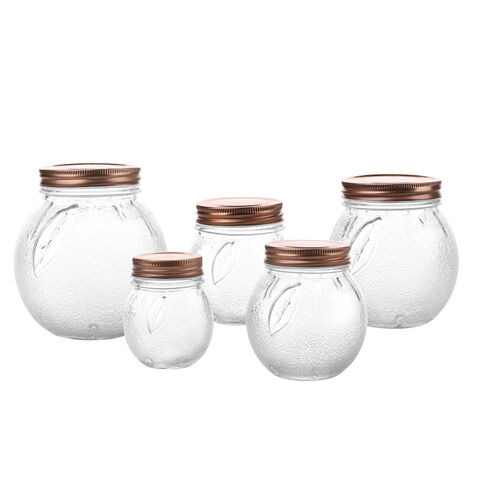 1.The person who is with crazy hot enthusiasm and trust in the glass process, coupled with the thick and durable glass material. The glass jar can also meet the requirements of high-temperature sterilization and sealing when you want top preserve jam. And the glass bottle body can be engraved with the cute logo (the oem logos is acceptable).
I believe that you will love it deeper and deeper after founding the exquisite details in it. You can, for example, store all kinds of nuts, coffee beans, dry goods, condiments, pasta in the glass jar, etc.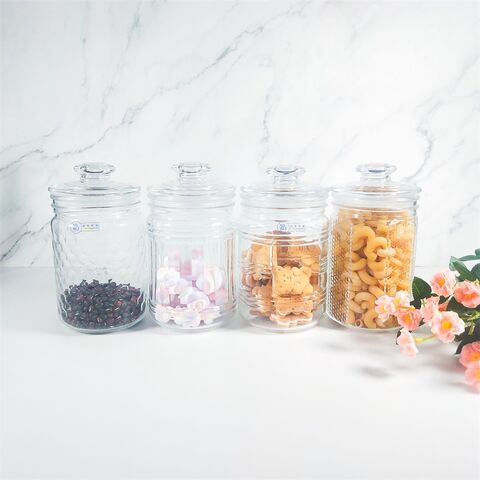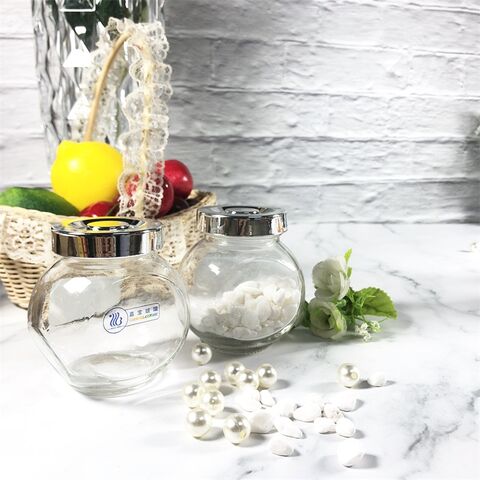 In addition, as a good-looking high-value glass jar, it is a great choice to store the yogurt. Yogurt, oatmeal, and jam are layered on top of each other in the glass jar, which is delicious and nutritious.
It is also suitable for holding the tinned salads, that are simple and quick to operate. You can get the vegetables washed, dried, put in the refrigerator the day before.You can go to the office with salad dressing the next day. During the summer season, having salad to keep fit and healthy.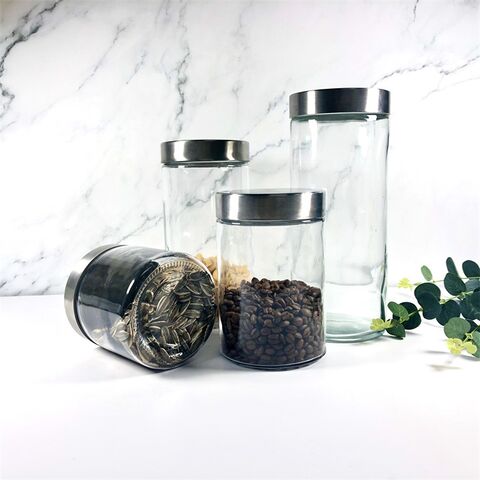 2. Glass jar with various cover models and various materials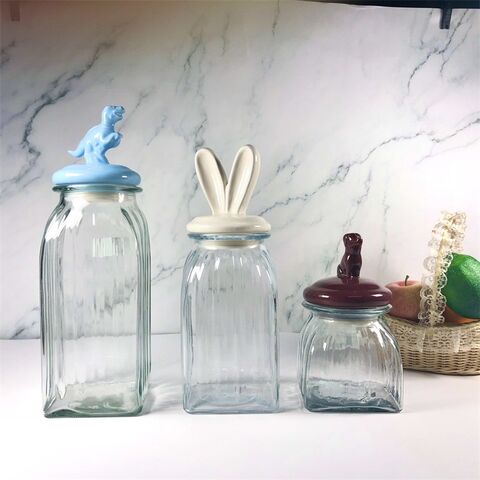 Regardless of the shape and size of the jar and the jar mouth has three calibers for choice. The caps of the same caliber can be interchanged. There are also bamboo caps, plastic caps, and stainless steel caps. If you need to repeatedly open and close more conveniently. Compared with the glass cover, the plastic cover is not resistant to high temperature, and the sealing is also slightly worse. It is more suitable for keeping fresh in the refrigerator. It is also recommended to use the plastic cover in places with more humid climates. The stainless steel cover is also very popular at the same time.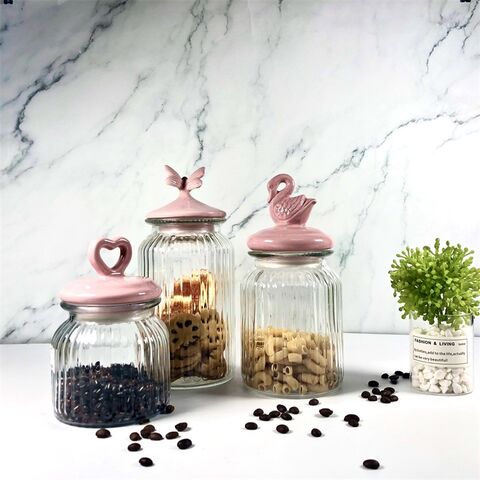 Due to its special metallic feel, friends who like metallic feeling should not be missed. Ceramic cover: In particular, the animal shape is very vivid and cute and rich in color. It can not only store physical objects in the kitchen but also good decorative art.
3. The storage tank of boron glass has higher gloss transparency, lighter weight, and high-temperature resistance. It is very popular to add OEM decals on the surface of the glass jar! Different types and shapes for the glass jar for option. You can add your own design decal to the glass jar. That is interesting and fun!