Pulished on Jul. 18, 2019
There is a popular phenomenon for using glass cup in our daily life. So, it is important for us to choose a beautiful , healthy and high quality one. But I believe that a lot of people do not know how to choose a good glass cup, so let me tell you these skills.
One of the most important and obvious thing is (to observe)the appearance, a good glass cup is transparent, clean and the body should be smooth, if it has printing or decal, it should be clear, neat and clingy. Only delicate processing technology can guarantee the purity and transparency of glassware. If the glass looks impure and bladdery, it will show rough that will affect the appearance of the glass. The clearer defect is crack and scratch. It is easy to blast after being poured into hot water if the glass has crack. It perhaps scald yourself, so you need to observe if the glass has crack and scratch carefully when you choose the glass.
The following is the compared picture for you:
Good one pic bad one pic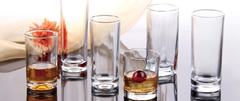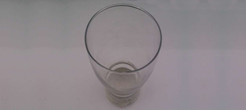 The second one is to see the brand to know if it is famous manufacturer or not, if not, to see whether the bar code is supported because this is one of the criteria to enter the shopping mall.
The third one is about smell, Take the cup closer to your nose. In general, only the plastic material smells pungent but the glass has almost no smell. In addition, even some cups have some mite smell, clean it with boiling water, it is also can be used normally.
The fourth one is to observe the thickness of the glass wall , to choose thicker one is better because it can not only insulated but also wear-resisting and durable.
The fifth one is to see the material, There are a variety of glass materials in market, but really high grade and better glass material is high borosilicate glass, such as hino glass, it is heat resistant, cold resistant and wear resistant that will not rupture because of drastic temperature difference. Therefore, we must know what material it is when we choose a glass cup.
Besides, if the glass cup you wanted with lid, you can check if the lid matches the cup body, they should rotate freely, open and close flexibly without slipping.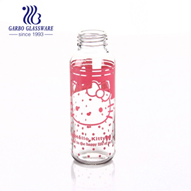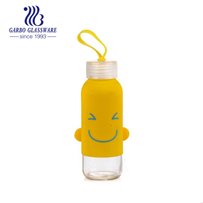 Last but not least, The easiest way to choose a better glass cup is to purchase from Guangzhou Garbo Glassware company, because there are various glassware and have different quality for you.