Pulished on Apr. 16, 2020
What we can always see at home is fruit bowl.What kind of fruit bowl is hot selling for Foreign country?We can reply you because we have exported them many containers per month to all over the world.
The fruit bowl of different materials and shapes will also give people with different feelings. The glass fruit bowls with transparent materials look more clear. And they have various three-dimensional carvings and are loaded with fruits of different colors. It can display many colors like rainbow to make a beautiful atmosphere.
This fruit bowl uses high-quality materials with exquisite workmanship, distinct layers, elegant and streamlined design, personality,fashionable and versatile. You can buy it as a fruit bowl or you can put some small objects and set it in a dazzling place at home to make it a beautiful scenery in your life.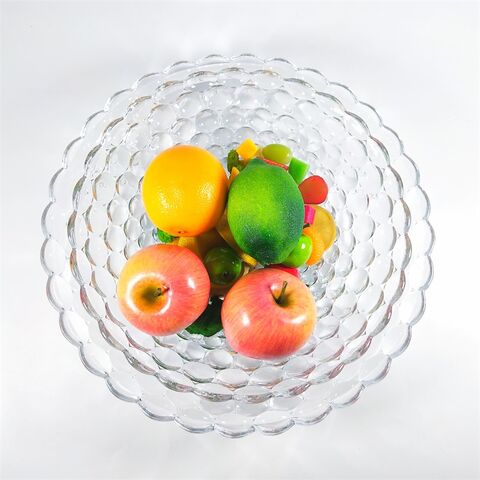 This electroplated glass fruit bowl, the delicate pattern with the brilliant amber color is like a blazing flame in front of your eyes.It presents different aesthetics feeling under different illuminations and reflects the bright light under the sunlight,which is a splendid visual enjoyment.
It is high end and beautiful that suitable for living room.Not only a fruit bowl but also is a decorative item on your table.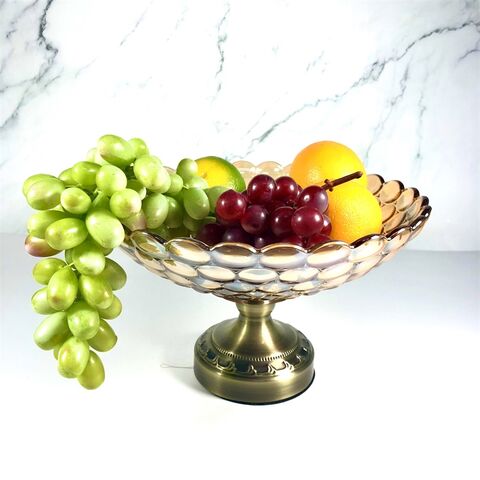 This fruit bowl of with exquisite sunflower design is suitable for many markets all over the world., Especially popular for Egypt and Russia. We have many different sizes for your options. And it can with bottom feet or not.The workmanship of engraved sunflower is very crafted,you can touch it and feel its line.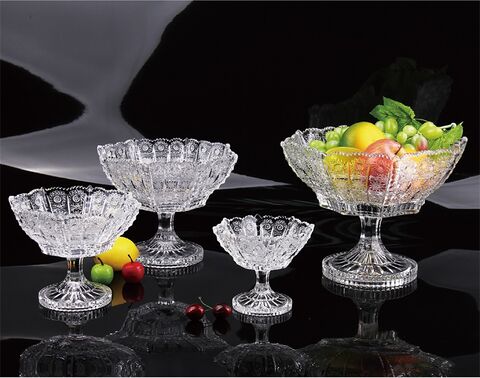 This spray red color prismatic fruit bowl paired with the same design candy pot and the same design bowl or vase is hot selling in the Egyptian market. And we call it " three-piece set for Egypt". At the same time, it is also hot selling for South American, especially for Chile.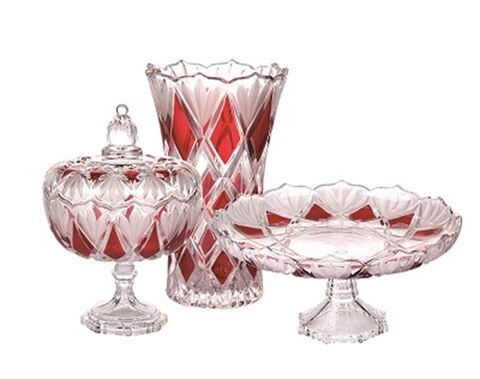 This plum and rose series engraved spray color fruit bowl can be matched with the same design series of uncovered candy pot as a set. The exquisite patterns and pattern colors are beautiful that makes you feel enjoyable. It can be used as an ornament on the table alone that also delicate. It is hot selling in the Chile that we shipped them several containers each month.