Pulished on Feb. 14, 2019
Glassware in table and kitchen is very common and useful in our daily life. But do you know what's the chemical element of glassware? Please check details information as below for know more about glassware:
Normally glassware is constituted by 7-12 different material. The main elements are: quartz sand, sodium carbonate, limestone, dolomite, feldspar, borax, lead and barium and others compound. In addition, also have clarifying agent, colorant, decolorizing agent, Calpis many adjuvant in glassware.
About the sizes of material, if it's too big or too small, it will have some issue when produce glassware. If material is too big, it's hard to thaw in high temperature stove. If material is too small, then it's easy to produce scum and dust in the procedure of thawing. So the suitable size for material is 0.25-0.5mm around. For taking advantage of the old glassware material, normally factory will add a part of broken glasses when produce, it will have 20%-60% in the new production.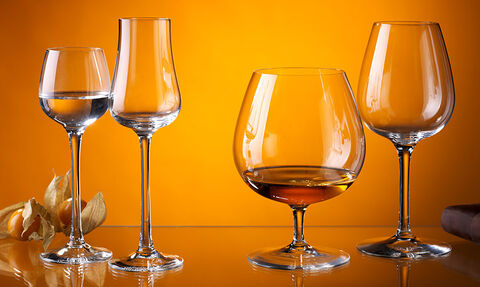 But the chemical element of glassware it's not all the same. The content will adjust depend on the requirement of usage, shape up way, shape up rate, characteristic craft and the original chemical element. Main of glassware in the our daily life is soda-lime glassware, the main contents of soda-lime glassware is SIO2, NA2O and CAO. To add suitable AI2O3 and MGO, then can add the stability of glassware. Content of soda-lime glassware in many countries are like as below:
SIO2 70-74%
CAO 10-14%
MGO 10-14%
NA2O 16%
K2O13 16%
AI2O3 1.5-2.5%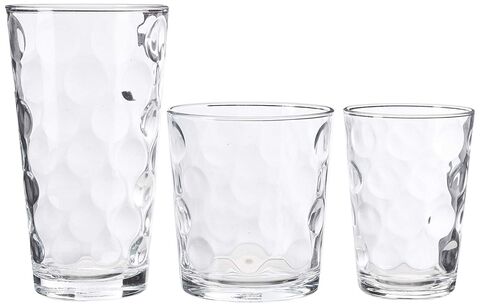 When making clear glassware, FE2O3 will have low content, normally is 0.03% in quartz sand. If we add CR2O3 and FE2O3 in soda-lime glassware, glassware will show green color; if we add MNO2 and FE2O3 in soda-lime glassware, glassware will show brown color.
We hope this article can help you to know more knowledge of glassware, then we will be more clear when choosing the daily using glassware.