Pulished on Aug. 30, 2019
There are lots of glass cups in the market with a different design, different size, and different color. It seems that you can get what you like easily.
The glass cups are made of inorganic silicate without any organic chemical substances. And due to its smooth cup wall, it won't absorb bacteria flavor which is considered to be the most safety tool for drinking.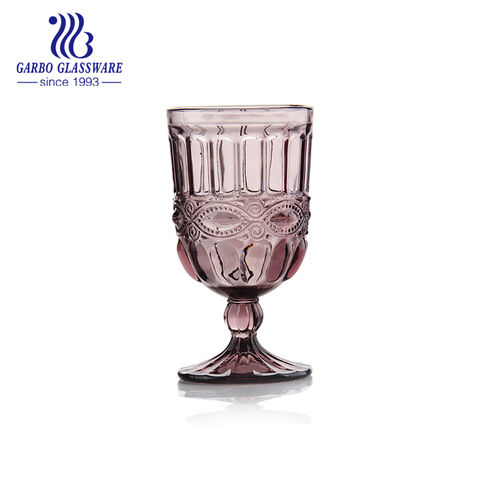 But for the glass cups with color, do you worry about it will poison you? Typically, it won't.
It can be differentiated into 2 types, one is the color of the glass cups itself. And the other one is to spray the color in the cups.
For the 1st one, there is some compound of Cobalt(Co), manganese(Mn), nickel(NI), iron(Fe), copper(Cu) elements will be mixed into the material to make the cups, they will selective absorption of visible light and coloring, finally we see is red orange yellow green blue blue-violet and other colors. They oxidize with silicates to form very stable compounds which won't be resolved into 100 degrees Celsius water. So just take it easy, no poison.
But if you use the spray color cups, then you should be careful. The color just is sprayed on the surface of the cup, it will fade with time gone. Then you won't know it was decomposed by air or resolved in your drink. However, if there just sprayed color on the outside surface of the cup and there is about 2cm from the color to the top of the cups, then you won't touch it, it is safe too.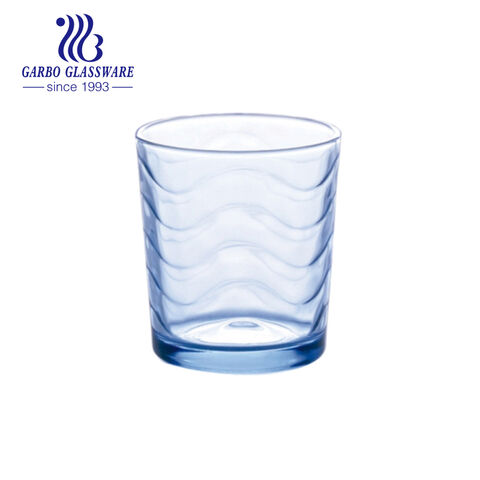 There is a simple way to differentiate these two types of color glass cups. Scrape the cups with a knife on the sprayed color cups, the color will come off. Furthermore, the color of the sprayed color cups is not that even.